Specific Item Information: Snoot nose, L window cab.
These locomotives are painted grey with grey lettering, red "bloody nose" and long-hood end. This was the as-delivered paint scheme. They are fully assembled with etched metal detail parts and operating knuckle couplers.
Model Information
: InterMountain first introduced this model in 2003. Several additional runs have been produced since then.
The design of the chassis is very much similar to the Atlas SD50/60 mechanism. It sports all the features one normally associates with "modern" diesel models - IE, DCC-Ready / split-frame / all-metal chassis, 5-pole / skew-wound / "slow speed" motor, dual flywheels, low-friction drive, bi-directional LED lighting, all-wheel drive and pickup (no traction tires), blackened / low-profile wheels, shell-mounted magnetic knuckle couplers, all-plastic gearing, etc.
Assembly instructions from Intermountain:
SD40T-2 / SD45T-2
(or on
company website
)
Note on this drawing that several parts are actually Atlas parts.
DCC Information
: From the run announced in 2015, this model is proposed factory-equipped with either a non-sound DCC decoder (models suffixed by "D") or a sound DCC decoder (models suffixed by "S"), both from
ESU
. The new associated design induced significant delays, and the new models are now announced to be released in 2017.
Models produced up to 2009 accept the following plug-in decoders (non-sound):
-
Digitrax DN166I0
: 1.5 Amp Decoder for Intermountain N scale SD40T-2 / SD45T-2.
-
TCS IMD4
: BEMF decoder designed to fit Intermountain N scale SD40T-2, SD45T-2, SD45-2.
-
NCE N12AOe
: Plug and Play, 2 function decoder for Intermountain Tunnel Motors.
Prototype History
: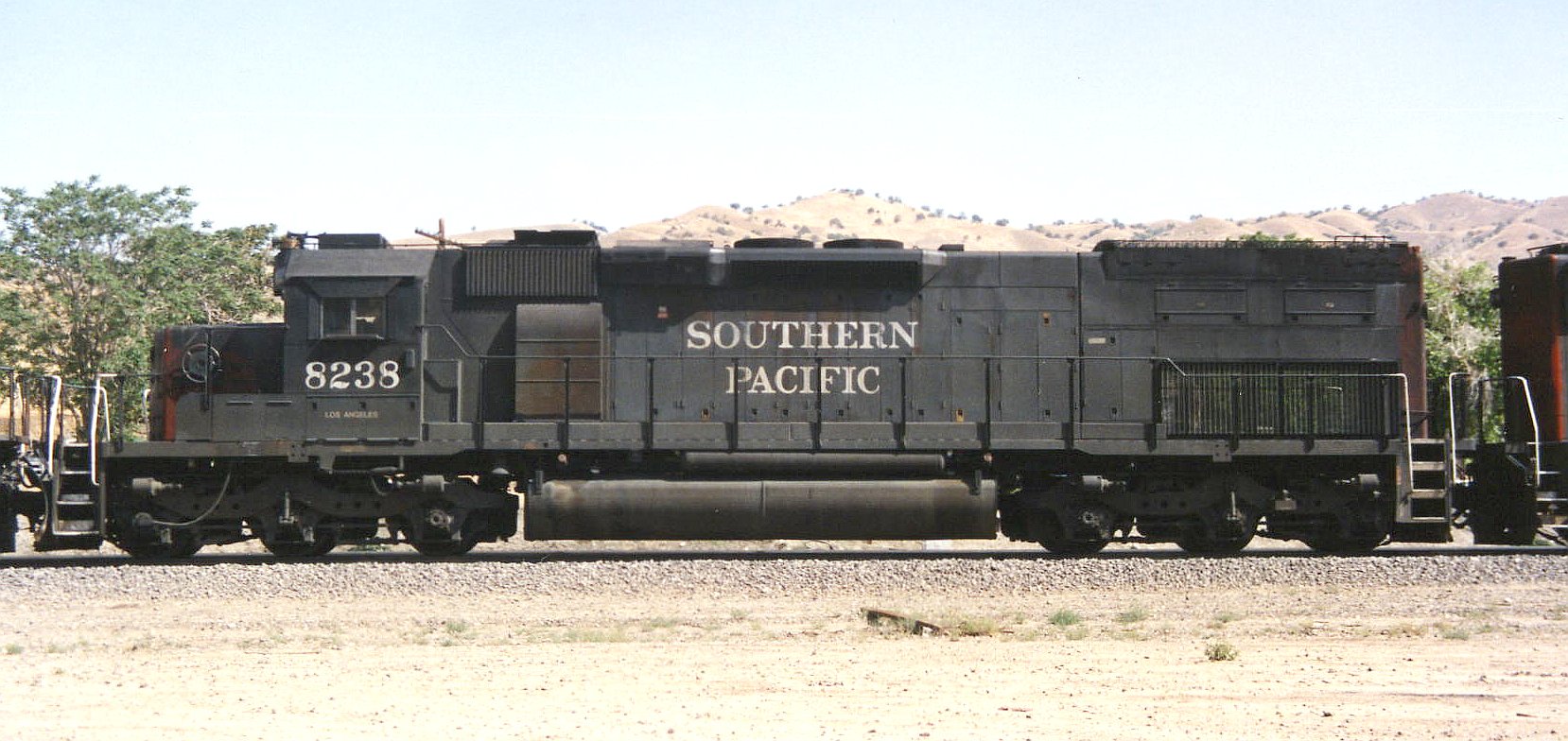 An SD40T-2 is a 6-axle diesel-electric locomotive built by General Motors Electro-Motive Division having a 16-cylinder EMD 645E3 diesel engine producing 3,000 horsepower (2,240 kW). 312 SD40T-2s were built for North American railroads between April 1974 and July 1980. This locomotive and the SD45T-2 are popularly called tunnel motors, but EMD's term is SD40-2s with "cooling system modifications" because they were designed for better engine cooling in tunnels. The difference between this locomotive and its non-tunnel motor cousin, the SD40-2, are the radiator intakes and radiator fan grills located at the rear of the locomotive. The radiator air intakes in this model were along the deck to allow more fresh, cooler air to enter and less hot exhaust fumes lingering around the tunnel's ceiling. EMD SD45T-2 vs SD40T-2 radiator fan motor access doors
This locomotive model was purchased by the Denver and Rio Grande Western Railroad, the Southern Pacific Railroad, and its subsidiary Cotton Belt. Southern Pacific's version has a 4,400-US-gallon (16,700 L; 3,660 imp gal) fuel tank and is 70 feet 8 inches (21.54 m) long. Rio Grande's version has a smaller 4,000-US-gallon (15,100 l; 3,330 imp gal) fuel tank. After merging with Rio Grande, the Southern Pacific and later Union Pacific owned every SD40T-2.
In 2005, most of these units were owned by Union Pacific or leasing companies. By 2008, none were left in service on UP with SP or DRGW reporting marks. DRGW 5371 was the last one, retired in March 2008, and now resides at the Utah State Railroad Museum in Ogden Utah. Another SD40T-2 is preserved at the Boone & Scenic Valley Railroad in Boone, Iowa. UP still runs a few units repainted in its own livery.
Full EMD SD40T-2 data sheet on
The Diesel Workshop
.
Read more on
Wikipedia
.
Read more on
American-Rails.com
Road Name History
: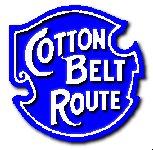 The St. Louis Southwestern Railway (reporting mark SSW), known by its nickname of "The Cotton Belt Route" or simply Cotton Belt, is a former US Class I railroad which operated between St. Louis, Missouri, and various points in the states of Arkansas and Texas from 1891 to 1992.
The Cotton Belt was one of the lines comprising the railroad empire acquired by financier Jay Gould in the last quarter of the 19th century; according to the Handbook of Texas,
By 1890 Gould owned the Missouri Pacific, the Texas and Pacific, the St. Louis Southwestern, and the International-Great Northern, one-half of the mileage in the Southwest.
The railroad was organized on January 15, 1891, although it had its origins in a series of short lines founded in Tyler, Texas, in 1870 that connected northeastern Texas to Arkansas and southeastern Missouri. Construction of the original Tyler Tap Railroad began in the summer of 1875.
On October 18, 1903, the Cotton Belt gained trackage rights via the Thebes Bridge and the Missouri Pacific Railroad along the eastern shore of the Mississippi River to reach East St. Louis, Illinois, and then used Terminal Railroad Association trackage rights into St. Louis. The Cotton Belt also operated a yard and a locomotive servicing facility in East St. Louis, just east of Valley Junction, and south of Alton and Southern Railroad's Gateway Yard, and north of Kansas City Southern's East St. Louis Yard. They also had a freight station in downtown St. Louis. Union Pacific Railroad now operates the yard (still named "Cotton Belt Yard"), but the engine servicing facilities have been demolished.
The Cotton Belt and subsidiary St. Louis Southwestern Railway of Texas together operated 1,607 miles of road in 1945; 1,555 miles in 1965; and 2,115 miles in 1981 after taking over the Rock Island's Golden State Route. In 1925 SSW and SSW of Texas reported a total of 1474 million net ton-miles of revenue freight and 75 million passenger-miles; in 1970 it carried 8650 million ton-miles and no passengers.
The Southern Pacific Company gained Interstate Commerce Commission approval to control the Cotton Belt system on April 14, 1932, but continued to operate it as a separate company until 1992, when the SP consolidated the Cotton Belt's operations into the parent company. Cotton Belt diesel locomotives from 1959 on were painted in Southern Pacific's "bloody nose" scheme - dark gray locomotive body with a red "winged" nose. "Cotton Belt" was painted on the sides and in later years the letters "SSW" were painted on the nose.
In 1996 the Union Pacific Railroad finished the acquisition that was effectively begun almost a century before with the purchase of the Southern Pacific by UP in 1901, until divestiture was ordered in 1913. The merged company retains the name "Union Pacific" for all railroad operations. Many former SSW locomotives are used by Union Pacific today, although few still sport unmodified "Cotton Belt" paint. Most of the remaining units have been repainted into the UP scheme, while others wear patched SSW paint with a UP shield logo and new numbers applied over the SSW number.
From Wikipedia
Brand/Importer Information
: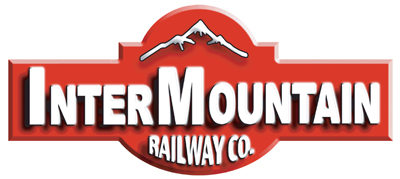 InterMountain was founded in 1985 by Fred Brummet. They got started in the model railroad business by producing O-Scale model kits. They got started in the N Scale business almost a decade later when in 1994 they introduced the 40-23 reefer car in kit form. Later, in 1998, they started producing RTR (Ready-to-Run) models. By the early 2000s, InterMountain phased out kit production in favor of the RTR models.
The InterMountain Railway company is located at 1224 Boston Ave in Longmont, CO. They are a manufacturer of HO, N and Z scale model trains. They have produced kits as well as RTR (Ready-To-Run) models. Their N Scale products include locomotives as well as rolling stock. Their rolling stock lineup includes Boxcars, Hoppers, Tank Cars, Reefers, Gondolas, Stock Cars and Flatcars.
Their locomotive releases have primarily been diesel units, with the one major exception being their series of AC-12 Cab Forward steam locos. Their diesel lineup includes F3's, F7's, F9's, SD40's, SD45's and FT units. They are known for quality and detail. They also release their rolling stock in larger varieties of road numbers than most of the other manufacturers.
Item created by:
Alain LM
on 2016-11-01 06:40:12. Last edited by
gdm
on 2020-07-24 07:24:31
If you see errors or missing data in this entry, please feel free to
log in
and edit it. Anyone with a Gmail account can log in instantly.