Kato and Metra...Moving Station to Station in Chicago-Style
Published: 2019-05-23 - By: CNW400
Last updated on: 2021-08-12
visibility: Public - Headline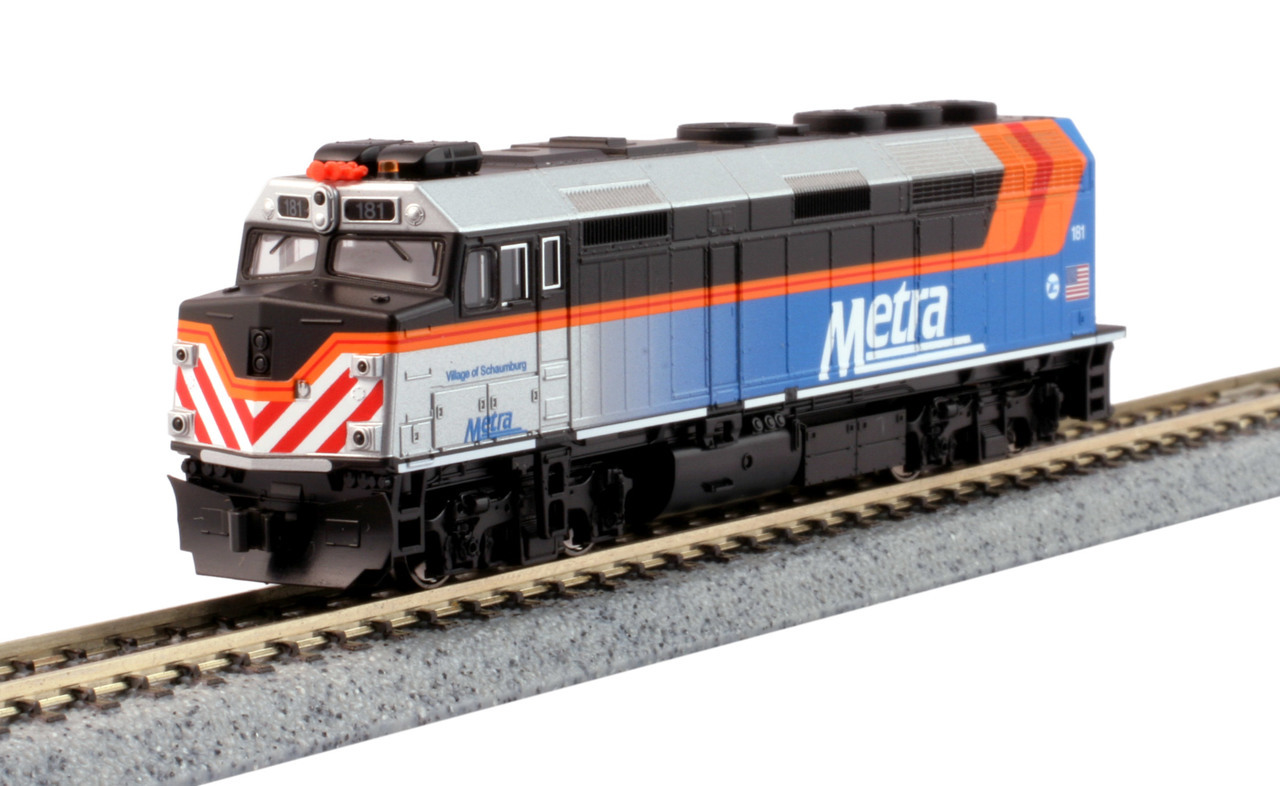 Prototype History - From Amtrak to Metra
The EMD F40PH is a four-axle, 3,000 - 3,200 horsepower locomotive built during the years of 1975 to 1992 by the Electro-Motive Division of General Motors. This locomotive became the cornerstone for Amtrak's passenger service during that timeframe.
The designation F40PH signifies:
"F" = full-width cowl body
"40" = part of to EMD's 40-series
"P" = passenger service
"H" = head-end power (HEP)
Head-end power is an electrical power distribution system where a main power source is usually located at the front of a train, either a locomotive or generator car. The power source supplies the electrical needs for climate control, lighting, etc. to the adjoining passenger cars.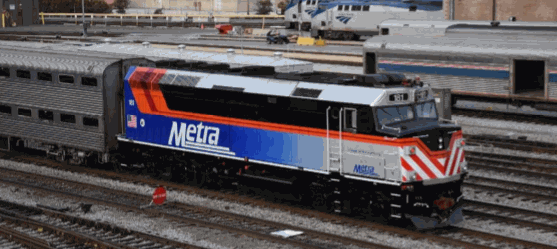 Chicago's Regional Transportation Authority (RTA) was the first commuter rail operator to purchase the F40PH, ordering 74 locomotives from 1977 to 1983. After financial woes in the early 1980s, the RTA was reorganized into three divisions with Metra Commuter Rail handling passenger service from the surrounding suburbs into Chicago. Metra (METX) is one of the largest and busiest commuter rail systems in the United States. Metra purchased an additional 41 F40PH engines between 1988 and 1992.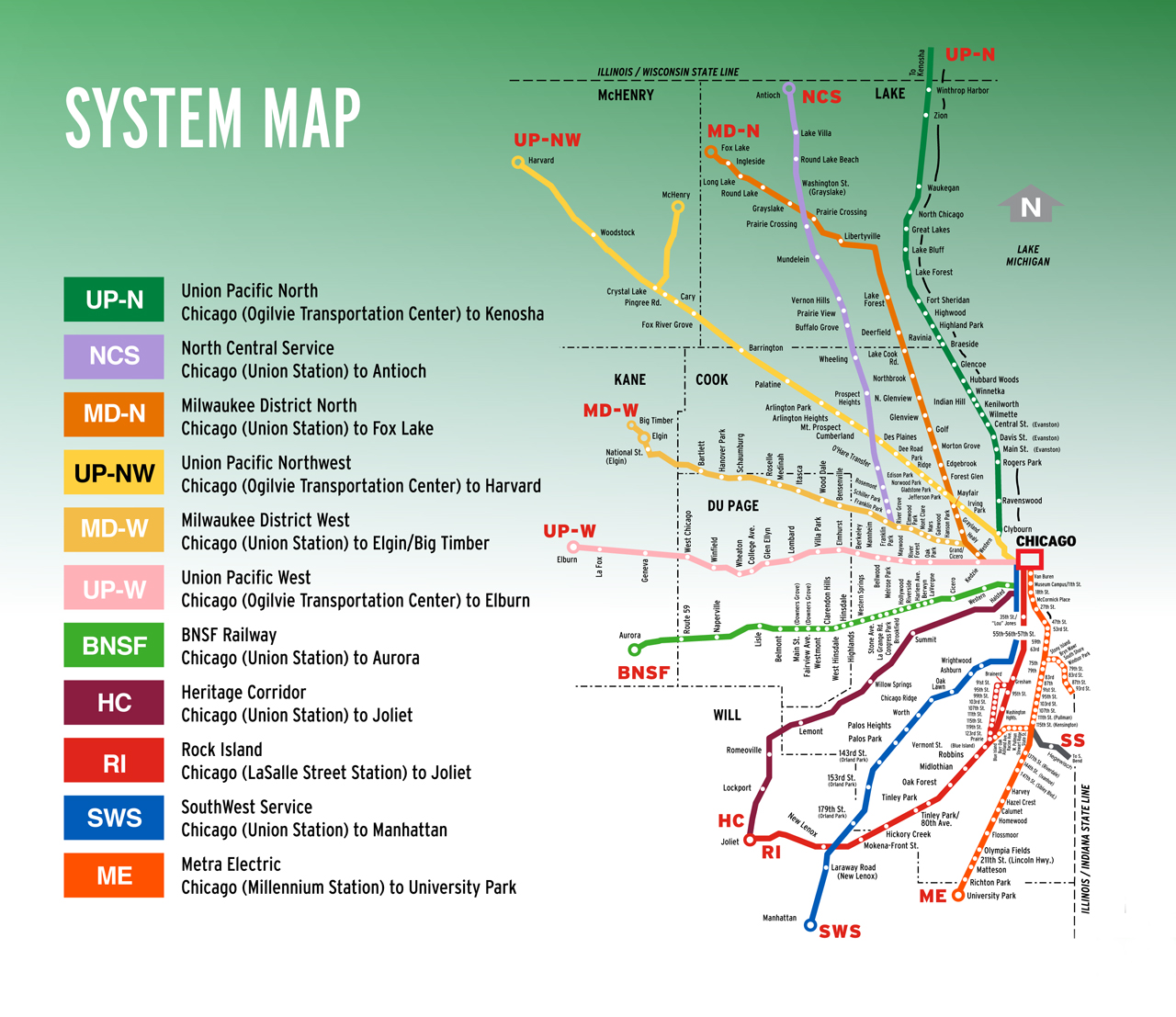 While Amtrak retired its fleet of F40PHs by the mid-1990s, Metra still has a great number of them on their active roster. In 2015, a $91 million contract was awarded to Progress Rail Services Corporation to remanufacture 41 F40PH locomotives. These rebuilt units feature Metra's new paint scheme previously applied to their EMD F59PH roster (1988-2001) and currently on their newer MP36PH models. The updating of these forty-one engines is expected to extend their useful lifespan another 10 to 13 years.
Metra has a long tradition of branding their locomotives after important executives or towns that it services. My review of Kato 176-9106 is branded #181 for the Village of Schaumburg, a suburb northwest of Chicago that is home to several international companies (including Kato USA) and known for its shopping malls (i.e. Woodfield Mall and Ikea). Metra #181 runs bi-level passenger service on their Milwaukee West District line from Elgin to Union Station in downtown Chicago.
Metra - "The Way to Really Fly"
Kato USA added three new names to their EMD F40PH Chicago Metra family during the 1st quarter of 2019... #142 "Ravinia," #174 "Fox River Grove" and #181 "Village of Schaumburg." All three are available in DC (MSRP $130), DCC ($200) or LokSound DCC ($310). Kato first released F40PH models in 2014. These three models shipped this February.
I selected model #181 "Village of Schaumburg" in DC as the subject of my review. I reside in the Chicago suburbs and viewing a Metra train is almost a daily occurrence. Furthermore, the Village of Schaumburg is my neighboring town where much of my family lives and where much of my shopping transpires, thus I was excited when I saw that Kato finally decided to release locomotive #181 this past winter.
Features:
Powerful five-pole Kato motor with dual brass flywheels
Blackened metal wheels with all-wheel electrical pickup
Directional LED headlight and illuminated number boards
Directional head and tail lights on the front for push-pull operation
Retooled body with Metra style over-cab A/C unit
Operating ditch lights
Body-mounted Kato magnetic knuckle couplers
Equipped with shock absorber construction for smooth and prototypical motion on the track
New Chicago Metra Paint Scheme
Drop-in DCC compatible with the Train Control Systems K0D8-C and Train Control Systems K5D7
Minimum radius: 9 3/4"
Protective Packaging
The locomotive is packaged in the familiar Kato clear plastic jewel case. A sheet of bubble wrap protects from scuffmarks and a foam insert cradles the engine from damage. A small plastic sleeve holds the optional detail parts: snowplow, pre-printed number boards, MU (multiple unit) hoses and magnetic coupler trip pins.
Nice Paint Job
The paint job is clean and crisp along the entire model. The colors are bright and neatly applied. This model is painted in the new Metra color scheme: blue to grey fade, orange racing stripe down the side and its signature candy-cane striped nose. All lettering is clear and legible. Decals are sharp and positioned in the correct locations according to prototype photographs.
Not 100% Prototypically Correct
If you are looking for a complete prototypical locomotive, you will be disappointed. I discovered two paint errors. First, the handrails along the cab door and engine-room access door are white on the prototype. The handrails are molded on the shell and painted over on the model. Second, the two front vents are painted black on the real-life engine but are silver on the Kato unit. In my opinion, these are two forgivable omissions for an otherwise beautiful, life-like representation of Metra #181.
LET'S TAKE A TOUR
The Front
The front of the locomotive features the famous Chicago Metra candy-cane striped nose. Golden white LED headlights & ditch lights and illuminated number boards grace the front and glow while the train is in forward motion. Also shining while moving forward is a yellow-tone beacon located next to the correctly colored red horn. Two marker lights located on the nose glow red while the train moves in reverse. A nice touch is the windshield wipers already attached to the cab's front windows. And a body-mounted Kato magnetic knuckle coupler finishes our tour of the front-end.
The Sides
The sides have a high-quality, realistic paint job -- the new blue to grey paint scheme with orange & red racing stripes. The familiar Metra and RTA logos and an American flag are represented on both sides. Also present are the engine number (#181) near the rear and the 'Village of Schaumburg' nameplate under the cab windows. A cab door with window is located on either side of the locomotive. A few minor negatives for this model include rather "chucky" ladders and molded flat plastic grab irons & door details parts on the sides and rear.
The Rear
The rear has two painted engine numbers, an access door with ledge and two back-up lights. These lights do not illuminate, but rather the last cab car will shine its headlights if running a Kato commuter train set (Chicago Metra Bi-Level #106-8706). This function represents the Metra pioneered "Push-n-Pull" operation. Metra trains aren't turned around when they reach their final stop. But rather an equipped passenger car is used to control the train with the locomotive at the opposite end 'pushing' the train along its reverse route.
And don't forget about that body-mounted Kato magnetic knuckle coupler at the rear.
The Top
Lastly, the top includes molded plastic 'Metra-style' over-cab A/C units, exhaust & air vents and four fans with blade detail. The underside has all the basic details such as the fuel tank, air reservoirs and power box.
The Test Drive - Solid Performance as Usual
The newly detailed Kato Chicago Metra F40PH is another high quality product in their N scale product line. The locomotive features a five-pole Kato motor with dual brass flywheels and all-wheel electrical pickup. The engine performed well on Kato Uni-track at high and low speeds forward and in reverse. I had no issues pulling four Kato passenger cars on level track and on a slight incline. It can easily handle a 9 3/4" radius curve. Quiet motor and smooth performance - everything expected from a Kato product.
Some Uncoupling Issues
My main gripe with Kato is their coupler system. In my experience, if you are pulling Kato passenger or freight cars, I have had no issues. But once you start mixing Micro-Trains Line (MTL) or Atlas Accumates into the equation, I find myself having uncoupling and/or derailment issues with the locomotive and the second car. I am far from a modeling expert, but I have never had such issues with other modern equipment...but it still doesn't stop me from buying Kato. A quick change of the rear coupler is an easy fix if pulling mixed product.
In short, if you are a fan of the Chicago Metra system or just a fan of passenger services, Kato makes it an easy decision to add this model to your railroad. Quality built, good-looking model that is mostly true to the prototype.
Kato, like Metra's famous slogan, is 'The Way to Really Fly.'