If you have never seen a T-Trak model train module, you owe it to yourself (and friends and family) to make the trip to the
Greenberg Great Train & Toy Show in Wilmington, MA this weekend, March 25 and 26, 2017
Fay Chin, a true T-Trak talent, will display a number of his modules at the Greenberg show. Chin is an honorary member of the Northeast N-Trak Club, which he helped found. He now focuses on T-Trak. A man of few words but many engineering talents, Fay enjoys setting up his n-scale based modules so more people can learn about this relatively new size format for model railroading. (The first T-Trak module was built by Lee Monaco-Fitzgerald in June 2001.)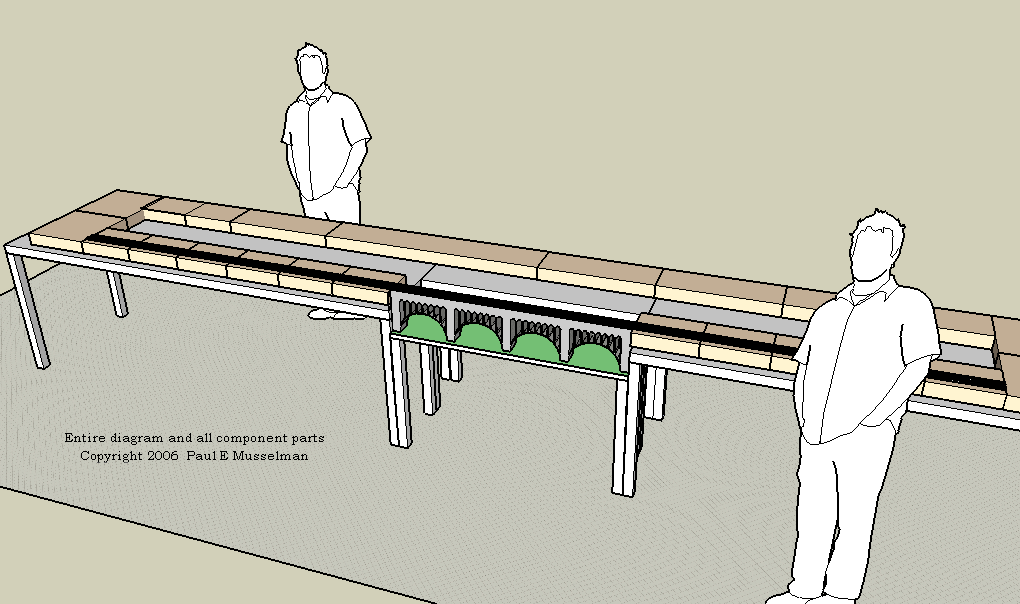 This picture (courtesy of "The Unofficial T-Trak Handbook")
illustrates the overall look of a table-top display of numerous size T-Trak modules.
T-Trak is a model railroad system that uses small-size modules, sometimes referred to as mini modules, which are designed to rest on a table.
To help you visualize what is meant by 'mini,' think back to your days as a student and the all the homework you completed using loose leaf paper (8.5" X 11"). Well, a 'standard' single, straight module measures 12-1/8" long X 8-1/4" deep (wide) and is only a bit bigger than a sheet of loose leaf paper.
This small size makes the modules easier to create, store and transport than larger formats, such as N-Trak (4 T-Trak straight singles can fit in the same length space of ONE N-Track 4-foot module). T-Trak is based on a few standards (module size, track placement, track interface and electrical connections), which makes it easy to snap together layouts.
Here are some pictures of t-track modules created by Fay Chin: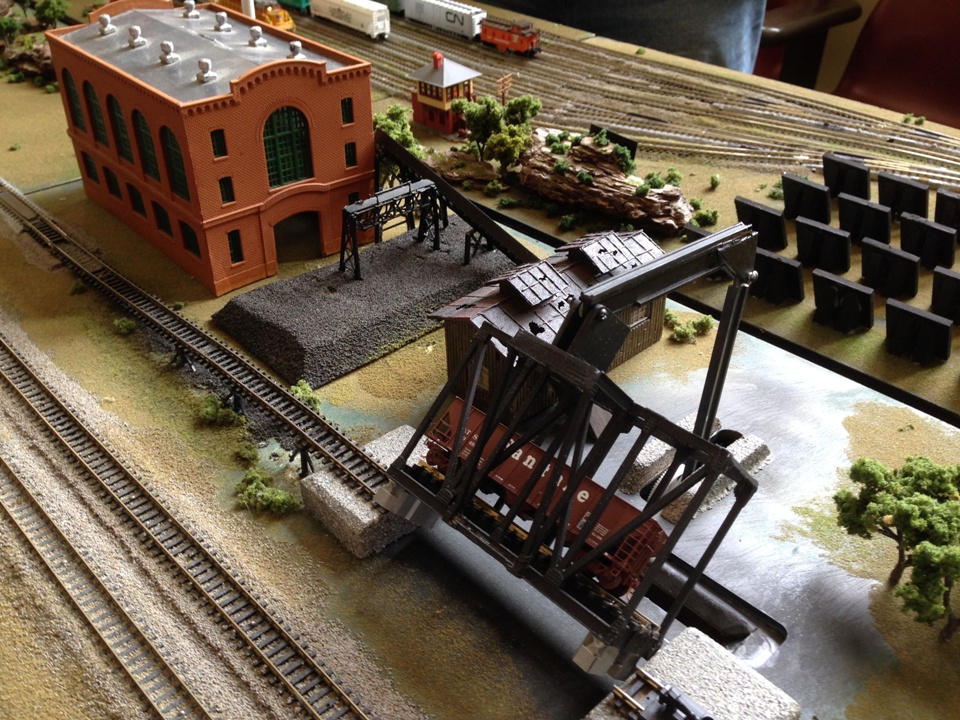 Coal fired power plant with an operational coal dumper.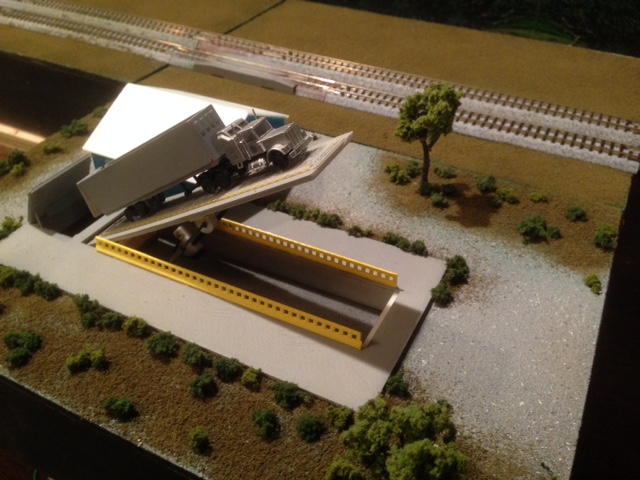 Truck tipper.
This is a 3D printed functional truck tipper, including the building,
on a single 33mm space module. The truck tractor is by Atlas. Truck tippers
are used for dumping wood chips, gravels, potato, oranges, etc.

Hope to see you there!