Class History
: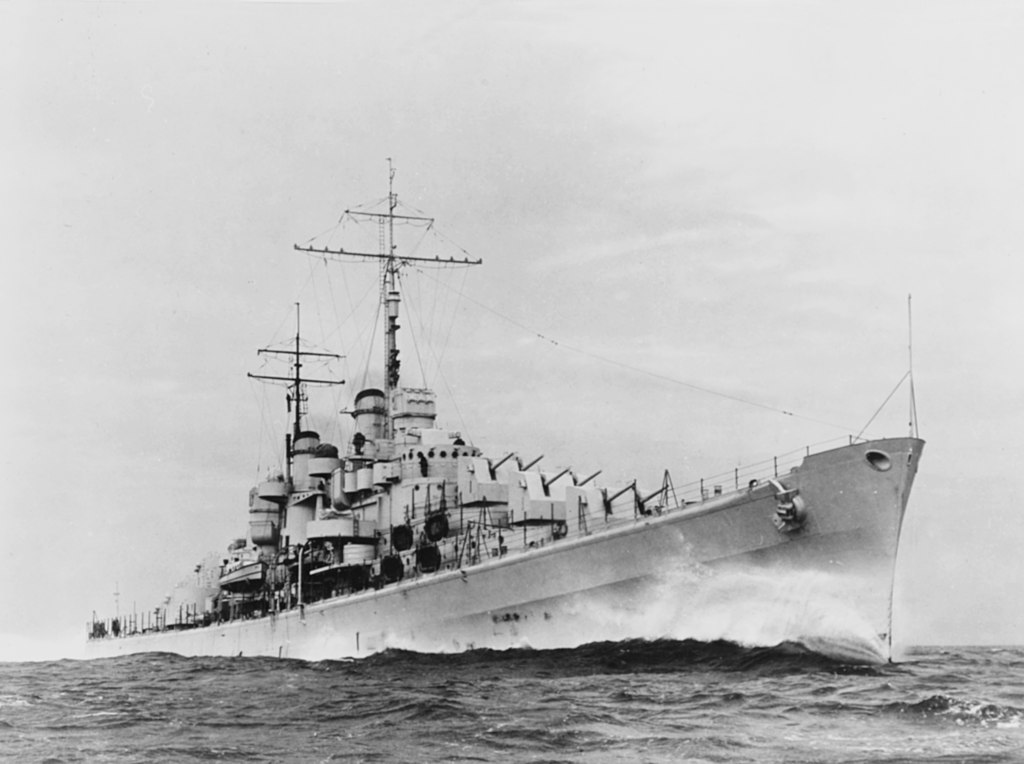 The Atlanta-class cruisers were eight United States Navy light cruisers originally designed as fast scout cruisers or flotilla leaders, but later proved to be effective anti-aircraft cruisers during World War II. They were also known as the Atlanta-Oakland class. The Oakland and later ships had slightly different armament as they were further optimized for anti-aircraft fire. With 8 dual 5 inch/38 caliber (127 mm) gun mounts (8 × 2 5-inch guns), the first run of Atlanta-class cruisers had by far the heaviest anti-aircraft armament of any cruiser of World War II.
Two ships of this class were sunk in action: Atlanta and Juneau, both at the Naval Battle of Guadalcanal. The other six were deactivated shortly after the war and were scrapped in the 1960s.
As built the original main gun battery of the first quartet of Atlanta-class was composed of eight dual 5 inch/38 caliber (127 mm) gun mounts (8 × 2 5-inch guns). This battery could fire over 17,600 pounds (8,000 kg) of shells per minute, including the radar-fuzed "VT" antiaircraft shells. Fire control was by two Mk 37 fire control systems located on the centerline atop the superstructure. As built these lacked radar but in 1942 radar FD (Mk 4) was fitted. From 1943 this was replaced by the improved Mk 12/Mk 22 combination.
The first four had an original secondary anti-aircraft armament of twelve 1.1 in guns in three quad mountings, initially without directors fitted. By early 1942 as more became available a 4th quad mount had been installed on the quarterdeck and directors were fitted (probably Mk 44). By late 1942 these troublesome and relatively ineffective weapons began to be replaced in the surviving ships by twin mountings for the new and far superior Bofors 40 mm anti-aircraft guns with Mk 51 directors.
History
: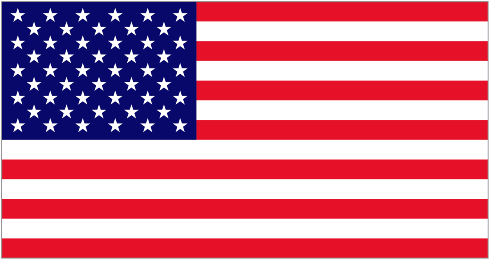 The U.S. is a country of 50 states covering a vast swath of North America, with Alaska in the northwest and Hawaii extending the nation's presence into the Pacific Ocean. Major Atlantic Coast cities are New York, a global finance and culture center, and capital Washington, DC. Midwestern metropolis Chicago is known for influential architecture and on the west coast, Los Angeles' Hollywood is famed for filmmaking.
Item created by:
Lethe
on 2015-05-31 17:46:30. Last edited by
gdm
on 2019-11-01 15:47:34
If you see errors or missing data in this entry, please feel free to
log in
and edit it. Anyone with a Gmail account can log in instantly.