Model Information
: The Rapido Trains Inc. Lightweight Coach is a versatile, high capacity day coach designed to satisfy the needs of your local and long-distance passengers on budget. Each car features panoramic windows, three restrooms and comfortable seats with winged headrests. There is ample luggage space above the seats and in the luggage rack added to the B end of the car. The vestibule features non-skid textured flooring so your passengers won?t hurt themselves when entering or leaving your train.
The Lightweight Coach was originally a CN design, and it is similar to cars used throughout North America. It is painted in a variety of paint schemes ? if your favorite railroad had a smooth side coach with large windows, chances are we?ve painted our coach in your colors. It is available with partial skirting or with fixed steps, as appropriate.
Super-detailed underbody
Body-mounted Micro-Trains(c) couplers
Fixed steps or partial skirts, as appropriate
All air, steam and electrical lines represented
Insulated 36″ metal wheelsets (no pizza cutters!)
"Easy-Peasy" battery-powered interior lighting
Flush windows with painted gaskets and shades
Full interior detail including armrests and headrests
Diaphragms with etched brass end gates
Painted metal roof grab irons applied at the factory
Multiple car names and/or numbers per paint scheme
Will operate smoothly on curves down to 9-3/4″ radius
Super-detailled 41-N-11 Inside Swinghanger or 41-BNO-11 Outside Swinghanger trucks as appropriate for each roadname and car type.
Road Name History
: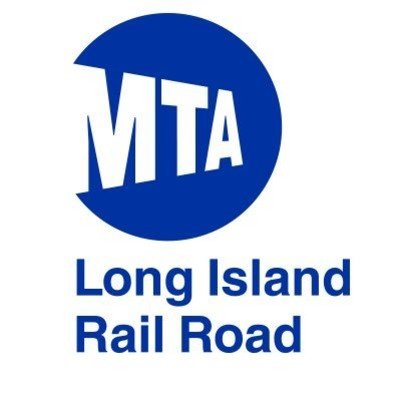 The LIRR was established in 1834 as part of a ferry-rail-ferry-rail route linking New York City with Boston. Within a few years, an all-rail route (later becoming the New Haven) was completed and LIRR's through traffic evaporated. In the 1880s, the LIRR absorbed all of the other railroads on the island and settled in to a life of dependable local service. This included what may have been the first WOFC (wagon on flat car) service.
In 1900, Pennsylvania Railroad bought control of the LIRR and began incorporating it into their plans for Penn Station in Manhattan. This included electrifying certain routes on the west end of the LIRR with 600 volt DC third rail. The steam locomotive fleet began to take on a distinctly Pennsy look. Over the next 20 years, Long Island began to develop into a bedroom community for New York City and the LIRR stepped in to become the transport of choice for tens of thousands of daily commuters.
However, running commuter trains is an inherently dodgy business. It requires large investments in equipment and facilities that are used for two brief windows of time during the day, then sit idle for the rest of the time. The problem was made worse by the state of New York who froze ticket prices at the end of the First World War and left them there until after the Second World War. The LIRR slipped into bankruptcy. Parent PRR and the state came to an agreement. New York's onerous property taxes were relaxed, ticket fares were allowed to rise and PRR began modernizing the LIRR. Steam was replaced with diesels primarily from Alco and Fairbanks-Morse. EMD's joined the party in 1976.
In 1966, a state agency (later called the Metropolitan Transportation Authority) bought control of the LIRR from the Pennsylvania Railroad. Under state control, the LIRR gradually lost interest in their freight service and in 1997 freight operations were turned over to the New York & Atlantic Railway. The LIRR remains today America's largest passenger hauler, moving over a third of a million passengers on a typical weekday.
Brand/Importer Information
:

Rapido Trains Inc. is a high-end manufacturer of model trains and accessories in HO, OO and N (North American 1:160 and British 1:148) scales. The firm's mission is to recreate the entire rail travel experience, from fully-detailed interiors and under-frames on models to fully-wired telephone poles for model railroads.
The name RAPIDO was introduced by Canadian National in 1965 to headline the railway's high-speed intercity passenger services. Until the mid-1980s, RAPIDO stood for fast schedules, frequent trains, and superb service.
Today, Rapido Trains continues the RAPIDO concept with state-of-the-art models and attention to fine detail. This company is
not
related to the venerable (and now defunct) German manufacturer Arnold Rapido, nor the present-day Arnold (which is owned by the United Kingdom's Hornby), Canadian based Rapido Trains was founded in 2003.
Item created by:
Alain LM
on 2016-07-29 02:27:51. Last edited by
Alain LM
on 2016-07-29 05:27:51
If you see errors or missing data in this entry, please feel free to
log in
and edit it. Anyone with a Gmail account can log in instantly.