Road Name History
: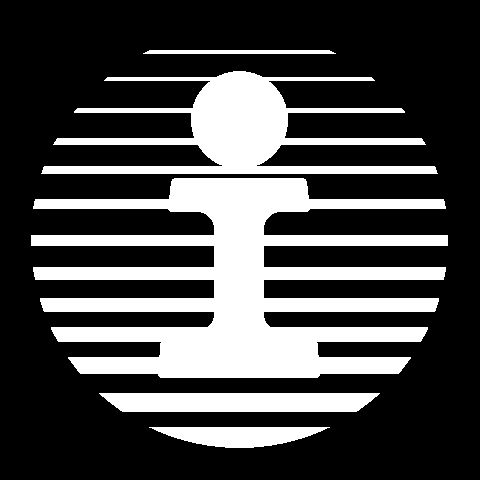 The Illinois Central Railroad (reporting mark IC), sometimes called the Main Line of Mid-America, was a railroad in the central United States, with its primary routes connecting Chicago, Illinois, with New Orleans, Louisiana, and Mobile, Alabama. A line also connected Chicago with Sioux City, Iowa (1870). There was a significant branch to Omaha, Nebraska (1899), west of Fort Dodge, Iowa, and another branch reaching Sioux Falls, South Dakota (1877), starting from Cherokee, Iowa. The Sioux Falls branch has been abandoned in its entirety.
The IC is one of the early Class I railroads in the US. Its roots go back to abortive attempts by the Illinois General Assembly to charter a railroad linking the northern and southern parts of the state of Illinois. In 1850 U.S. President Millard Fillmore signed a land grant for the construction of the railroad, making the Illinois Central the first land-grant railroad in the United States.
The Illinois Central was chartered by the Illinois General Assembly on February 10, 1851. Senator Stephen Douglas and later President Abraham Lincoln were both Illinois Central men who lobbied for it. Douglas owned land near the terminal in Chicago. Lincoln was a lawyer for the railroad. Upon its completion in 1856 the IC was the longest railroad in the world. Its main line went from Cairo, Illinois, at the southern tip of the state, to Galena, in the northwest corner. A branch line went from Centralia, (named for the railroad) to the rapidly growing city of Chicago. In Chicago its tracks were laid along the shore of Lake Michigan and on an offshore causeway downtown, but land-filling and natural deposition have moved the present-day shore to the east.
In 1867 the Illinois Central extended its track into Iowa, and during the 1870s and 1880s the IC acquired and expanded railroads in the southern United States. IC lines crisscrossed the state of Mississippi and went as far as New Orleans, Louisiana, to the south and Louisville, Kentucky, in the east. In the 1880s, northern lines were built to Dodgeville, Wisconsin, Sioux Falls, South Dakota, and Omaha, Nebraska. Further expansion continued into the early twentieth century.
The Illinois Central, and the other "Harriman lines" owned by E.H. Harriman, was the target of the Illinois Central shopmen's strike of 1911. Although marked by violence and sabotage in the south, midwest, and western states, the strike was effectively over in a few months. The railroads simply hired replacements and withstood diminishing union pressure. The strike was eventually called off in 1915.
Brand/Importer Information
: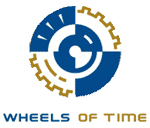 Wheels of Time was founded by Matthew Young in the fall of 1995. From an early age, Matthew has had a passion for trains, both in full-size and in miniature. His family frequently went out of their way so he could ride the train, or simply watch the action on the tracks. "On one occasion mom took us to San Francisco along the waterfront. Spotting a State Belt ALCo S-2 locomotive switching the wharves, I persuading my mom to follow it. I watched in wonder as I saw and heard the hit-cup sputtering of the ALCo engine as it revved-up to move railroad cars on and off the car float at Pier 43." Other early family experiences included watching Southern Pacific freight and Amtrak's San Joaquin Amfleet trains roll by as his family waited to be seated at Spenger's in Berkeley, which sat happily right next to the tracks. "My brother and I would shoot pictures of the trains with our Instantmatic 110 cameras, sometimes only getting the wheels or worse yet ... getting a real good close up of my big thumb."
Matthew and his brother built models of all kinds, but their model train career began in elementary school when they started making 3-D cardboard miniature trains from pictures found in the pages of Trains Magazine and Model Railroader Magazine. On a visit, many years later, with the late Richard Buike of Trackside Trains in Burlingame, California, the conversation turned to the lack of N-Scale passenger trains and how the few that existed didn't look right. "I told him right then and there that I was going to produce high quality, historically accurate passenger railroad cars. Even I was a little surprised when I said this." The first product was a 1950 Pullman-Standard "10-6" sleeping car made of brass. Wheels of Time became one of the first makers of historically accurate and realisticly detailed passenger train cars. At Wheels of Time, we research original equipment and recreate it with CAD software for production. We're lovers of history and sticklers for detail. On our line of Transit Motor Coaches (a fancy way of saying "buses"), even the destination *roll* signs are historically accurate. Be sure to check out all our beautiful and accurate products. We hope you'll come to share our passion for trains, here recreated in miniature. At Wheels of Time, you get to take home a piece of a fascinating history.
Wheels of Time manufactures historically accurate model trains, vehicles, and model railroad accessories with a real *wow* factor. Our obsession with detail and historical accuracy is reflected in our exceptional design and production: hold a Wheels of Time model in your hand and you'll be tempted to say, 'It's the real thing!'
Item created by:
gdm
on 2016-08-23 19:03:44. Last edited by
Alain LM
on 2020-11-01 10:20:47
If you see errors or missing data in this entry, please feel free to
log in
and edit it. Anyone with a Gmail account can log in instantly.