Specific Item Information: This is our second release of the AC-12 Steam Locomotive in N scale. The finely molded details and smooth powerful drive make this model an exceptional performer. Four cab numbers have been added, so there are now eight cab numbers available. The model is equipped with MicroTrains couplers, and is DCC ready with the NMRA plug inside the tender.
Model Information
: InterMountain introduced this unique steam model in 2010. This first release featured a DCC-Ready mechanism. They followed up in 2012 with a DCC-Sound version. Another run in 2016 also featured DCC-Ready and DCC-Sound versions. An announcement was made in 2017 for another run with 8 new road numbers.
This was Intermountain's first N scale steam locomotive. The line includes AC-8's, AC-10's, AC-11's and AC-12's. The AC-8 is the only one that differs physically from the rest (having different features around the headlight and radiator grills). Apart from the paint and road numbers, the AC-10's, 11's and 12's are all identical.
The model's user manual for the ESU-equipped version (2016) can be found on
Intermountain's website
.
DCC Information
: 1st run: Available either in DC version, equipped with an 8 pin NMRA compliant plug, or in DCC/Sound version, equipped with a SoundTraxx Tsunami.
SoundTraxx CV sheet for this model:
AC-12 (HO version)
.
2nd run: Available either in DC version, equipped with a 10 pin NMRA compliant plug, or in DCC/Sound version - suffixed (S) - equipped with an ESU LokSound Select Micro.
Prototype History
: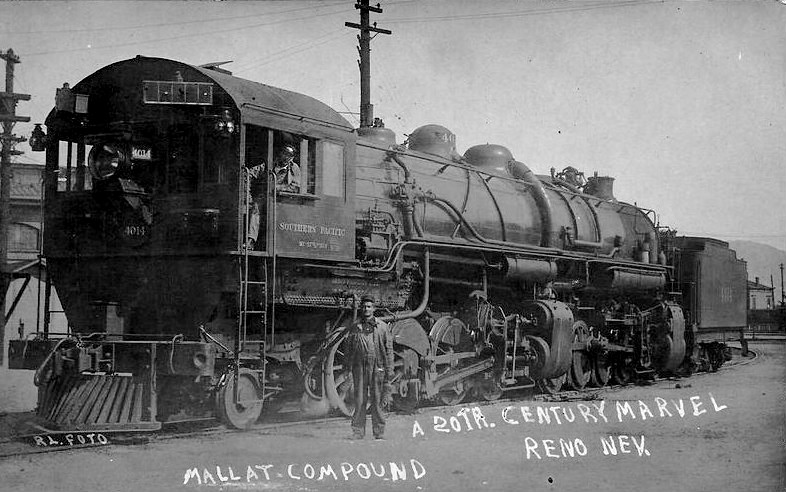 The cab forward design was widely used by the Southern Pacific Railroad. The design was able to deal with the peculiar problems of its routes. The 39 long tunnels and nearly 40 miles (64 km) of snow sheds of the Sierra Nevada Mountains could funnel dangerous exhaust fumes back into the crew compartment of a conventional locomotive. After a number of crews nearly asphyxiated, the locomotive was run in reverse. This meant that the tender was leading the train, which introduced new problems. The tender blocked the view ahead and put crewmen on the wrong sides of the cab for seeing signals. The tenders were not designed to be pushed at the lead of the train, which limited speeds. Southern Pacific commissioned Baldwin Locomotive Works to build a prototype cab-forward locomotive, then ordered more units before the prototype had even arrived.
All of the cab-forwards were oil-burning locomotives, which meant there was little trouble involved putting the tender at what would normally be the front of the locomotive. The oil and water tanks were pressurized so that both would flow normally even on uphill grades. Visibility from the cab was superb, such that one crewman could easily survey both sides of the track. There were concerns about what would happen to the crew in the event of a collision, and at least one fatal accident occurred on the Modoc Line in Herlong, California when a moving locomotive struck a flat car.[4] Turning the normal locomotive arrangement around also placed the crew well ahead of the exhaust fumes, insulating them from that hazard. One problematic aspect of the design, however, was the routing of the oil lines; because the firebox was located ahead of the driving wheels (instead of behind them, the usual practice), oil leaks could cause the wheels to slip. A nuisance under most conditions, it resulted in at least one fatal accident. This occurred in 1941 when a cab-forward with leaking steam and oil lines entered the tunnel at Santa Susana Pass, near Los Angeles. The tunnel was on a grade, and as the slow-moving train ascended the tunnel, oil on the rails caused the wheels to slip and spin. The train slipped backwards and a coupler knuckle broke, separating the air line, causing an emergency brake application and stalling the train in a tunnel that was rapidly filling with exhaust fumes and steam. The oil dripping on the rails and ties then ignited beneath the cab, killing the crew.
No other North American railroad ordered cab-forward locomotives, although some, like Western Pacific, did consider the type. Built to deal with difficult terrain, these locomotives became an easily recognizable symbol of the Southern Pacific. In total 256 such Mallet-type articulated locomotives, in three different wheel arrangements, were placed on SP's roster. One example of the type, Southern Pacific 4294, is kept at the California State Railroad Museum in Sacramento, California. It is a 4-8-8-2 locomotive and is the only one to escape being scrapped. It was also SP's last new steam locomotive, built in 1944.
From Wikipedia
Road Name History
: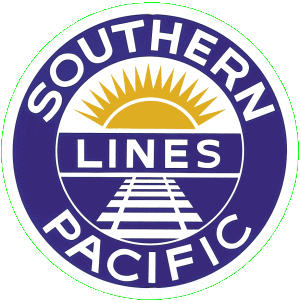 The Southern Pacific Transportation Company (reporting mark SP), earlier Southern Pacific Railroad and Southern Pacific Company, and usually called the Southern Pacific or (from the railroad's initials) Espee, was an American Class I railroad. It was absorbed in 1988 by the company that controlled the Denver and Rio Grande Western Railroad and eight years later became part of the Union Pacific Railroad.
The railroad was founded as a land holding company in 1865, later acquiring the Central Pacific Railroad by lease. By 1900 the Southern Pacific Company was a major railroad system incorporating many smaller companies, such as the Texas and New Orleans Railroad and Morgan's Louisiana and Texas Railroad. It extended from New Orleans through Texas to El Paso, across New Mexico and through Tucson, to Los Angeles, through most of California, including San Francisco and Sacramento. Central Pacific lines extended east across Nevada to Ogden, Utah, and reached north through Oregon to Portland. Other subsidiaries eventually included the St. Louis Southwestern Railway (Cotton Belt), the Northwestern Pacific Railroad at 328 miles (528 km), the 1,331 miles (2,142 km) Southern Pacific Railroad of Mexico, and a variety of 3 ft (914 mm) narrow gauge routes.
In 1929 SP/T&NO operated 13848 route-miles not including Cotton Belt, whose purchase of the Golden State Route circa 1980 nearly doubled its size to 3,085 miles (4,965 km), bringing total SP/SSW mileage to around 13,508 miles (21,739 km).
By the 1980s route mileage had dropped to 10,423 miles (16,774 km), mainly due to the pruning of branch lines. In 1988 the Southern Pacific was taken over by D&RGW parent Rio Grande Industries. The combined railroad kept the Southern Pacific name due to its brand recognition in the railroad industry and with customers of both constituent railroads. Along with the addition of the SPCSL Corporation route from Chicago to St. Louis, the total length of the D&RGW/SP/SSW system was 15,959 miles (25,684 km).
By 1996 years of financial problems had dropped SP's mileage to 13,715 miles (22,072 km), and it was taken over by the Union Pacific Railroad.
Read more on
Wikipedia
.
Brand/Importer Information
: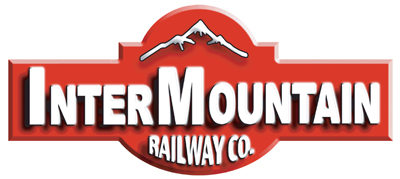 InterMountain was founded in 1985 by Fred Brummet. They got started in the model railroad business by producing O-Scale model kits. They got started in the N Scale business almost a decade later when in 1994 they introduced the 40-23 reefer car in kit form. Later, in 1998, they started producing RTR (Ready-to-Run) models. By the early 2000s, InterMountain phased out kit production in favor of the RTR models.
The InterMountain Railway company is located at 1224 Boston Ave in Longmont, CO. They are a manufacturer of HO, N and Z scale model trains. They have produced kits as well as RTR (Ready-To-Run) models. Their N Scale products include locomotives as well as rolling stock. Their rolling stock lineup includes Boxcars, Hoppers, Tank Cars, Reefers, Gondolas, Stock Cars and Flatcars.
Their locomotive releases have primarily been diesel units, with the one major exception being their series of AC-12 Cab Forward steam locos. Their diesel lineup includes F3's, F7's, F9's, SD40's, SD45's and FT units. They are known for quality and detail. They also release their rolling stock in larger varieties of road numbers than most of the other manufacturers.
Item created by:
Chance
on 2016-09-26 18:23:18
If you see errors or missing data in this entry, please feel free to
log in
and edit it. Anyone with a Gmail account can log in instantly.