Prototype History
: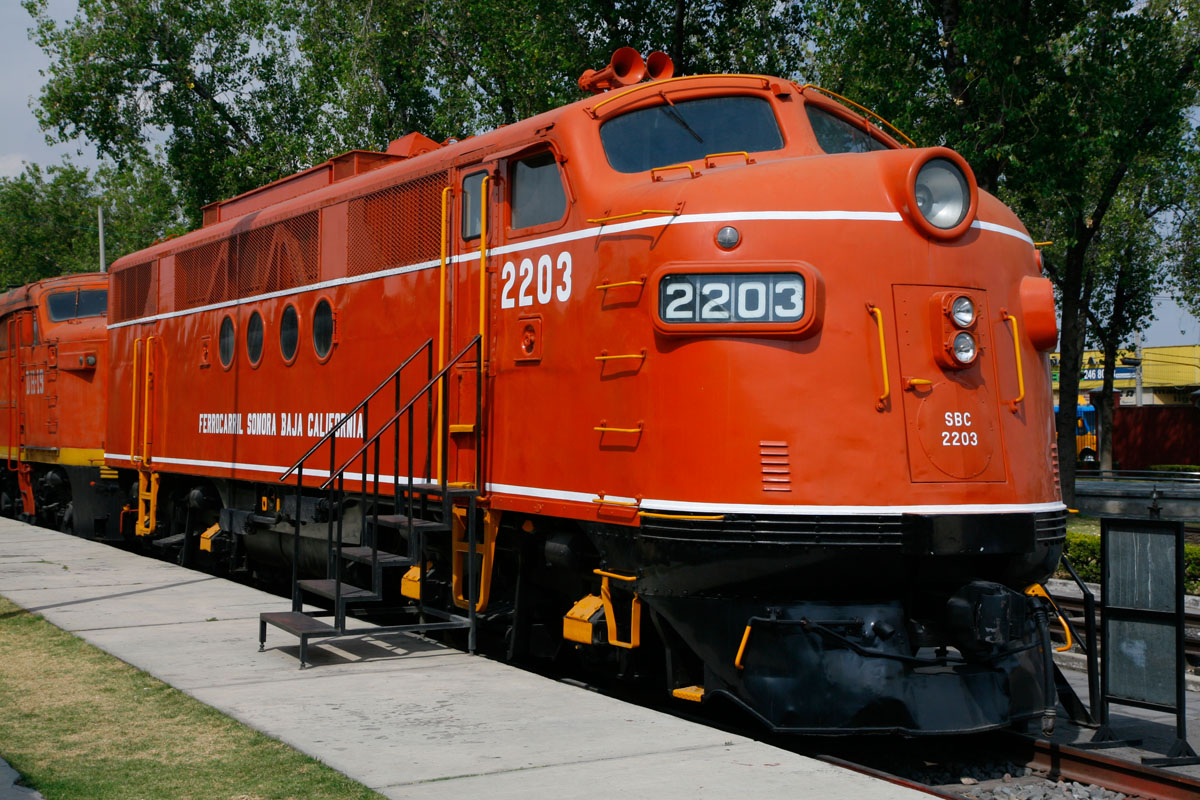 The EMD FT was a 1,350-horsepower (1,010 kW) diesel-electric locomotive produced between March 1939 and November 1945, by General Motors' Electro-Motive Division. The "F" stood for 1400 horsepower (rounded from 1350) and the "T" for twin, as it came standard in a two-unit set. The design was developed from the TA model built for the C,RI&P in 1937, and was similar in cylinder count, axle count, length and layout. All told 555 cab-equipped A units were built, along with 541 cabless booster B units, for a grand total of 1,096 units. The locomotives were all sold to customers in the United States. It was the first model in EMD's very successful F-unit series of cab unit freight diesels, and was the locomotive that convinced many U.S. railroads that the diesel-electric freight locomotive was the future. Many rail historians consider the FT one of the most important locomotive models of all time.
The first units produced for a customer were built in December 1940 and January 1941 for the Atchison, Topeka and Santa Fe Railway and numbered the 100 set. These were the first diesel-electric locomotives ever produced with dynamic braking, a system developed at the insistence of the railroad and with its assistance. Initially the four-unit, coupler-equipped set featured two booster units between two cab units in the manner of the demonstrator set. The Brotherhoods of Locomotive Engineers and Firemen, however, insisted that the two cabs required two crews, so the railway had EMD produce extra boosters, and renumbered its earliest sets into four unit sets with one cab unit and three boosters. Negotiation with the unions soon rectified the situation, but as the road's earliest units were geared for higher speeds than subsequent units, these sets continued to be composed of one FTA cab unit and three FTB boosters. This is why the road had ten more FTB booster units than FTA cab units.
From Wikipedia
Road Name History
: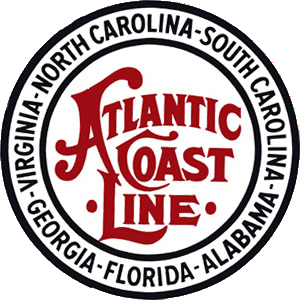 ACL's roots go back to the Petersburg Railroad in 1830. By the 1870s, their successors and some affiliated lines began using Atlantic Coast Line as a nickname and through a number of consolidations Atlantic Coast Line became the official name by 1900. Atlantic Coast Line funneled traffic from northern Virginia (and its connections to the northeastern trunk lines via the RF&P) down through the Carolinas, Georgia and into Florida as far as Naples on the Gulf Coast. Acquisitions after the war added routes from Columbia and Spartanburg, South Carolina to the coast and lines linking Atlanta, Birmingham and Montgomery to southern Georgia and Florida.
At that point, the Atlantic Coast Line boasted 5,743 miles of railroad, 629 locomotives, 361 passenger cars, and 31,284 freight cars. To put that into perspective for you western guys, that's four times the size of Western Pacific.
ACL was the premier route for New York to Florida passenger traffic. The ACL's "Champion" left New York on the Pennsy, was handed off to the RF&P from Washington to Richmond, ran on the ACL to Jacksonville, FL and was then handed off to Florida East Coast for the ride to Miami. The "West Coast Champion" skipped the FEC as ACL went all the way to Tampa on Florida's Gulf Coast on its own rails. ACL also forwarded some Chicago to Florida trains via connections. Much of the system was relatively flat, allowing ACL to use 4-6-2's in fast freight service (one of the few railroads to do this.)
ACL is best known for its purple and silver diesels. This scheme was used on freight, passenger, and switcher power until 1957. By that time, it became clear that these colors were difficult to maintain, so the ACL switched to racing stallion black with yellow "tack." The Atlantic Coast Line merged with the Seaboard Air Line Railroad in 1967 to form the Seaboard Coast Line.
Brand/Importer Information
: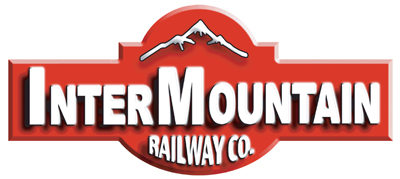 InterMountain was founded in 1985 by Fred Brummet. They got started in the model railroad business by producing O-Scale model kits. They got started in the N Scale business almost a decade later when in 1994 they introduced the 40-23 reefer car in kit form. Later, in 1998, they started producing RTR (Ready-to-Run) models. By the early 2000s, InterMountain phased out kit production in favor of the RTR models.
The InterMountain Railway company is located at 1224 Boston Ave in Longmont, CO. They are a manufacturer of HO, N and Z scale model trains. They have produced kits as well as RTR (Ready-To-Run) models. Their N Scale products include locomotives as well as rolling stock. Their rolling stock lineup includes Boxcars, Hoppers, Tank Cars, Reefers, Gondolas, Stock Cars and Flatcars.
Their locomotive releases have primarily been diesel units, with the one major exception being their series of AC-12 Cab Forward steam locos. Their diesel lineup includes F3's, F7's, F9's, SD40's, SD45's and FT units. They are known for quality and detail. They also release their rolling stock in larger varieties of road numbers than most of the other manufacturers.
Item created by:
gdm
on 2016-10-23 10:36:30
If you see errors or missing data in this entry, please feel free to
log in
and edit it. Anyone with a Gmail account can log in instantly.