Model Information: Life-Like introduced this model in 1994. They later recycled the same mechanism for their GP9-R in 1995. They added the low-nose version in 1996. In 2004 Life-Like introduced the Metal-Chassis version of the GP18. Most recently, in 2007, They redid the model as a full DCC-Ready model. All versions run fairly well. The 2004 and 2007s versions are split-frame design with dual flywheels, with a 5-pole skew-wound motor. However, only the 2007 chassis will support a DCC drop-in decoder.
The 1994 and 2004 runs are having some duplicated stock numbers, that refer to different models, which is quite confusing; so be extra-careful if you acquire one of these.
DCC Information: From 2007 on, these engines have been DCC-Ready. Earlier versions don't take to DCC very well.
Prototype History
: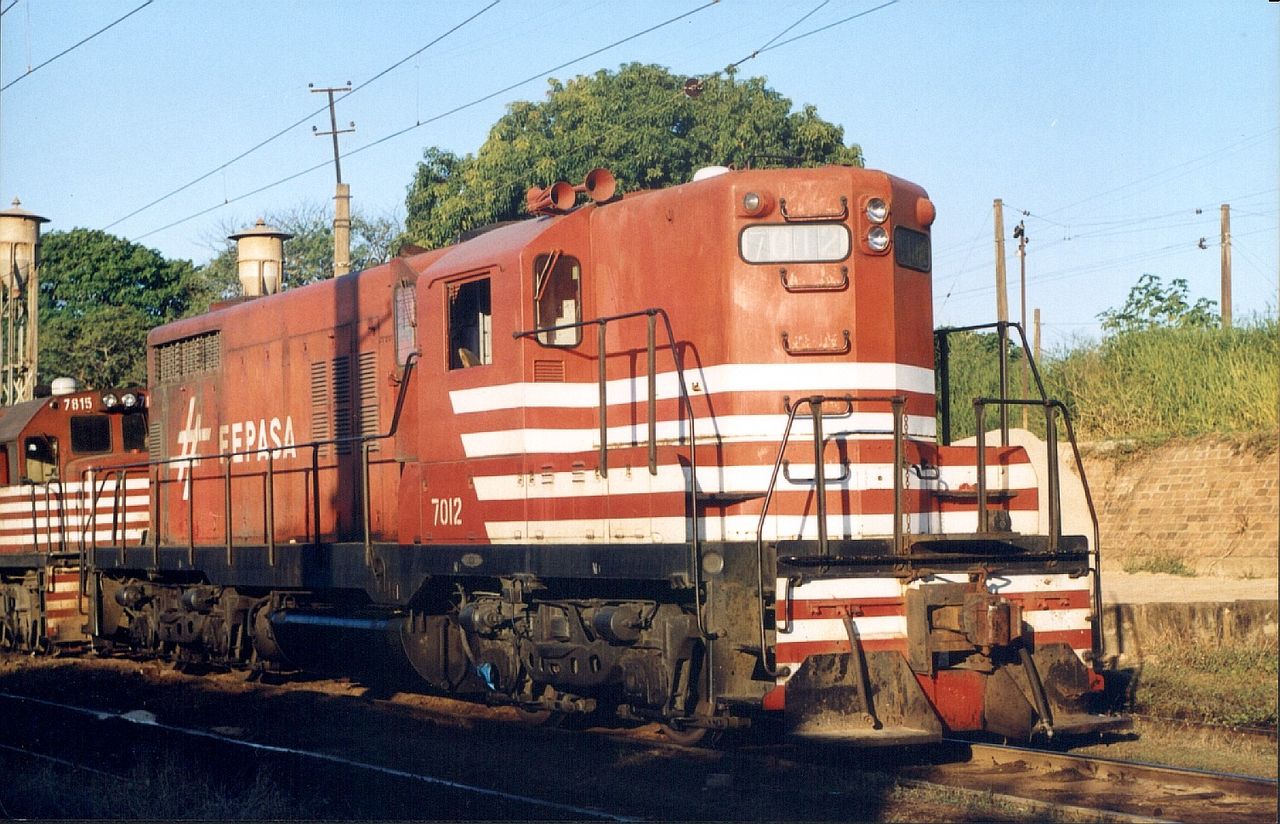 The EMD GP18 was not a revolutionary locomotive. It evolved from the proven and successful GP7 and GP9 locomotive designs, keeping the best of their features and adding important new options of its own. Increased power was one of the main selling points, with the GP18 getting 1800 horsepower out of its non-turbocharged 567D1 diesel, compared to only 1500 horsepower for the GP7 and 1750 horsepower for the GP9. The most innovative design feature of the GP 18 was not introduced until near the end of production: The GP18 was the first EMD locomotive to be offered with a low short hood, a big improvement in cab visibility for the crew.
While these innovations were important, versatility was what made this locomotive successful. GP18s could handle a full range of duties, from switching to transfer runs to mainline work, passenger or freight. Among the many options offered were steam generators for passenger service, winterization hatches for improved cold-weather performance, dynamic brakes for maximum braking on steep grades, and a variety of fuel tank sizes to suit operating conditions and axle loadings.
EMD produced 388 GP18s from 1959 until 1963, with American railroads purchasing 350 units and Mexican railroads ordering 38. Replaced by the turbo-charged GP20 and the uniquely styled GP30, the GP18 was not as innovative as the locomotives produced before or after it. But when you measure the GP18 by the standards of versatility and usefulness, this was one of EMD?s most successful locomotive designs.
Road Name History
: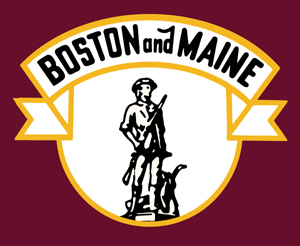 The Andover and Wilmington Railroad was incorporated March 15, 1833, to build a branch from the Boston and Lowell Railroad at Wilmington, Massachusetts, north to Andover, Massachusetts. The line opened to Andover on August 8, 1836. The name was changed to the Andover and Haverhill Railroad on April 18, 1837, reflecting plans to build further to Haverhill, Massachusetts (opened later that year), and yet further to Portland, Maine, with the renaming to the Boston and Portland Railroad on April 3, 1839, opening to the New Hampshire state line in 1840.
The Boston and Maine Railroad was chartered in New Hampshire on June 27, 1835, and the Maine, New Hampshire and Massachusetts Railroad was incorporated March 12, 1839, in Maine, both companies continuing the proposed line to South Berwick, Maine. The railroad opened in 1840 to Exeter, New Hampshire, and on January 1, 1842, the two companies merged with the Boston and Portland to form a new Boston and Maine Railroad.
The B&M flourished with the growth of New England's mill towns in the late 19th and early 20th centuries, but still faced financial struggles. It came under the control of J. P. Morgan and his New York, New Haven and Hartford Railroad around 1910, but anti-trust forces wrested control back. Later it faced heavy debt problems from track construction and from the cost of acquiring the Fitchburg Railroad, causing a reorganization in 1919.
By 1980, though still a sick company, the B&M started turning around thanks to aggressive marketing and its purchase of a cluster of branch lines in Connecticut. The addition of coal traffic and piggyback service also helped. In 1983 the B&M emerged from bankruptcy when it was purchased by Timothy Mellon's Guilford Transportation Industries for $24 million. This was the beginning of the end of the Boston & Maine corporate image, and the start of major changes, such as the labor issues which caused the strikes of 1986 and 1987, and drastic cost cutting such as the 1990 closure of B&M's Mechanicville, New York, site, the largest rail yard and shop facilities on the B&M system.
Guilford Rail System changed its name to Pan Am Railways in 2006. Technically, Boston & Maine Corporation still exists today but only as a non-operating ward of PAR. Boston & Maine owns the property (and also employs its own railroad police), while Springfield Terminal Railway, a B&M subsidiary, operates the trains and performs maintenance. This complicated operation is mainly due to more favorable labor agreements under Springfield Terminal's rules.
Read more on
Wikipedia
.
Paint Scheme
: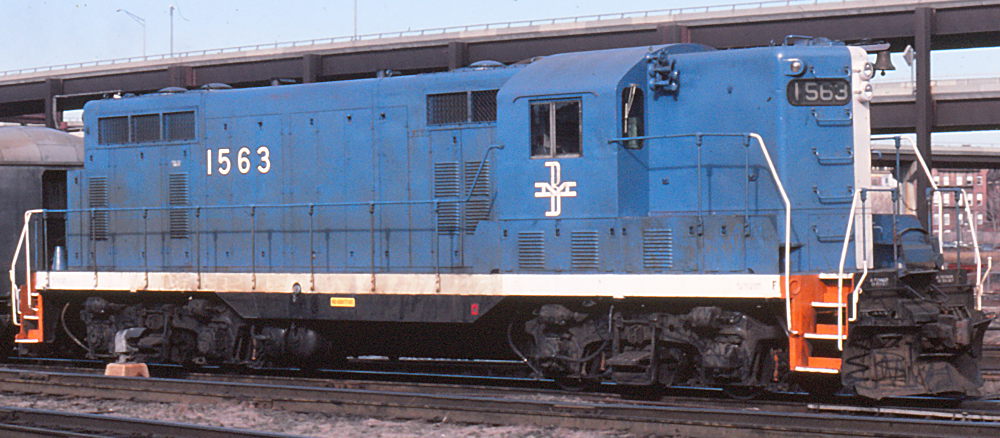 President McGinnis's investment in professional design services was directed at the GP-9s and GP-18s. The result is widely referred to as the "Bluebird" scheme: blue hoods, black cab side, cab roof, ends and underbody, and white cab ends, end stripes and side sills. These units were re-painted as Bluebirds when shopped up until the advent of the solid blue scheme in the late 1960s; the last Bluebirds kept their paint into the late 1970s.
The first B&M blue was on their GP9s around 1957 . This was the Mcginnis style paint generally nicknamed the Bluebird scheme. By the late 1960s yard switchers RS units and the GP7s were being repainted Blue.
Brand/Importer Information
:

Life-Like Products LLC (now Life-Like Toy and Hobby division of Wm. K. Walthers) was a manufacturer of model railroad products and was based in Baltimore, Maryland.
It was founded in the 1950s by a company that pioneered extruded foam ice chests under the Lifoam trademark. Because ice chests are a summer seasonal item, the company needed a way to keep the factory operating year round. As model railroading was becoming popular in the post-war years, they saw this as an opportunity and so manufactured extruded foam tunnels for model trains. Over the years, Life-Like expanded into other scenery items, finally manufacturing rolling stock beginning in the late 1960s. At some point in the early 1970s, Life-Like purchased Varney Inc. and began to produce the former Varney line as its own.
The Canadian distributor for Life-Like products, Canadian Hobbycraft, saw a missing segment in market for Canadian model prototypes, and started producing a few Canadian models that were later, with a few modifications, offered in the US market with US roadnames.
In 2005, the company, now known as Lifoam Industries, LLC, decided to concentrate on their core products of extruded foam and sold their model railroad operations to Wm. K. Walthers.
In June 2018, Atlas and Walthers announced to have reached an
agreement
under which all Walthers N scale rolling stock tooling, including the former Life-Like tooling, will be purchased by Atlas.
Read more on
Wikipedia
and
The Train Collectors Association
.
Item created by:
gdm
on 2016-11-16 11:22:09. Last edited by
gdm
on 2021-02-27 07:54:14
If you see errors or missing data in this entry, please feel free to
log in
and edit it. Anyone with a Gmail account can log in instantly.