Model Information: AHM contracted Roco to use the create the "jumbo hopper" in the late 1960s. The model scales to a prototypical length of about 60 feet. It was marketed in early AHM catalogs as simply a "Covered Hopper", which distinguished it from the "Center Flow Hopper" which is also made by Roco but has a distinctly different appearance. After AHM stopped ordering these from Roco, Con-Cor started releasing the same mold.
Prototype History
: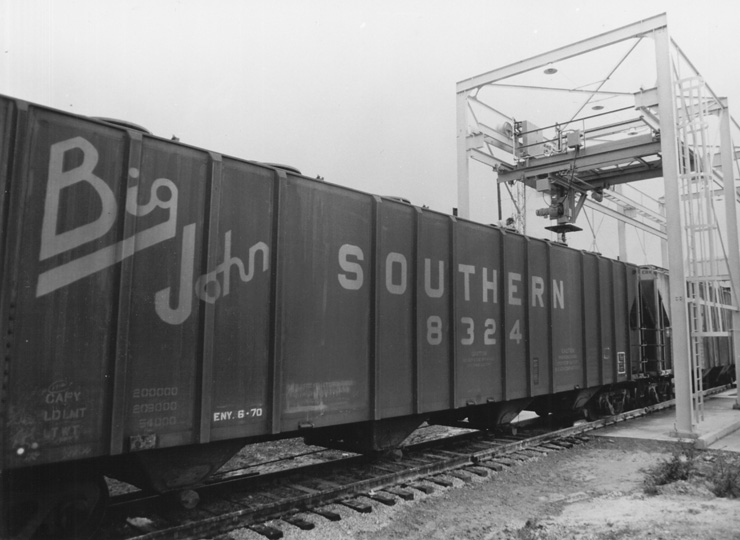 Right into the 1960s, grain typically was carried by 40' boxcars. They were difficult to load and to unload, but they had the huge advantage that they could be repurposed for other kinds of freight during the times when not needed for the grain rush. However, the 1960s were a tough time for the railroads. Due to competition from interstate trucking, the railroads were forced to innovate to stay competitive. This resulted in the development of the large volume covered grain hopper. The cars could handle any bulky low-density commodity that needed protection from the elements. Grain was the natural load for these cars, and Southern was a leading innovator with this type of car. They developed the 'Big John' which was quickly emulated by many other railroads.
Road Name History
: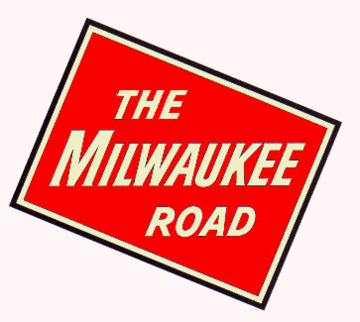 First of all, Milwaukee Road has only ever been a popular nickname. The real name from 1874 was Chicago Milwaukee & St. Paul. For the next 36 years, the CM&StP linked Chicago with Milwaukee, Green Bay, Madison, Wausau, the Twin Cities, Duluth, Kansas City and Omaha with a dense network of branches in Wisconsin, Iowa, southern Minnesota and eastern South Dakota. Essentially, the lines ended at the Missouri River.
With a dearth of friendly western connections, CM&StP decided to build their own line to the Pacific. The original target was the bustling megalopolis of Eureka, California. However, they built toward Seattle instead. In 1909 the line opened. Along the way, they served Miles City, Lewiston, Great Falls, Harlowton and Butte, Montana; Avery, Idaho; and Spokane, Seattle and Tacoma, Washington. In 1912, they began to electrify two long segments, Harlowton, Montana to Avery, Idaho and Othello, Washington to Tacoma.
In 1921, they leased the Chicago Terre Haute & Southeastern and a bit later the Chicago Milwaukee & Gary to reach the coal fields of southern Indiana. Both roads were in trouble and dragged the CM&StP into receivership. In 1928, they emerged with a small name change. It was now the Chicago Milwaukee St. Paul & Pacific. Right after that, the nickname "Milwaukee Road" began to catch on.
The three Class One's that already served the Pacific Northwest, Northern Pacific, Great Northern (along with their jointly owned minion Spokane Portland & Seattle) and Union Pacific were not pleased with their new neighbor and avoided building interchanges with them unless absolutely necessary. This left Milwaukee to haul whatever traffic they could originate or terminate on their own line or via a hand full of shortlines with which they interchanged. This is why when you see photos of Milwaukee Road trains west of the Dakotas, an exceptionally large majority of cars are lettered for Milwaukee Road.
Milwaukee's steam fleet is generally quite handsome beginning with the period after WWI. Many locomotives were built in their own shops. The steam era came to an end on the Milwaukee in 1957.
The electrified lines were ruled by boxcabs and Bi-Polars for decades. In the 1950's, Little Joe's diverted from the Soviet Union arrived on the Milwaukee (and the South Shore.) By the late 60's diesels began to regularly invade the electrified lines. Little Joes and diesels were MU'ed. The aging catenary could only handle so many electrics at a time so diesels filled the horsepower gap. By 1972, falling traffic, a declining fleet of serviceable electrics and the deteriorating catenary caused Milwaukee Road to de-energize the western lines lines with Avery to Harlowton lines following two years later.
Meanwhile on the east end, as a condition of the 1971 merger of Monon into L&N, Milwaukee Road received trackage rights from Chicago to Louisville. This gave Southern a friendly connection to Chicago it was losing with Monon.
In 1977, Milwaukee Road entered receivership again. This time, radical restructuring was needed. In 1980, everything west of Miles City, Montana was abandoned. Some lines were picked up by connections or spawned new shortlines but nearly 1,000 miles of track was pulled up. In 1982, Miles City to Ortonville, Minnesota was abandoned. Milwaukee was concentrating on their pre-1909 routes plus the new line to Louisville.
In an attempt to win back middle distance TOFC traffic, Milwaukee began running fast and short piggyback trains, usually behind a single SD40-2 and with a dozen or so 89' flats. Unit coal trains added to the bottom line. By the mid-80s, the streamlined Milwaukee Road was up for sale and Grand Trunk Western, Chicago & North Western and Soo Line got into a bidding war. GTW had diverted 40,000 cars onto Milwaukee Road between Chicago and Duluth to help them turn a profit in 1983. Ironically, the ICC (which controlled mergers at the time) pushed GTW out of the contest leaving just C&NW and Soo. Furious, GTW diverted their 40,000 carloads off the Milwaukee. C&NW outbid Soo, but the ICC chose Soo Line anyway. Milwaukee Road merged into Soo Line in 1985. Almost immediately, Soo shops began painting big black rectangles over MILWAUKEE ROAD on the diesels, giving birth to the "bandit" paint scheme.
Brand/Importer Information
: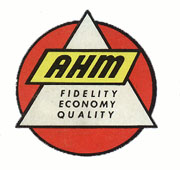 AHM is the initials for Associated Hobby Manufacturers, Inc. The company was founded in 1959 as a reseller of other companies' model railroad components. Initially an HO company, they entered into N Scale in the early 1970's as an importer of products made by Roco in Austria. For N Scale products, AHM apparently contracted to use the exact same molds as were used by Roco to produce early Atlas models. They also contracted with Rivarossi to make locomotives.
When AHM went out of business IHC picked up some of their line. Also, at least one body style was taken over by Eastern Seaboard models.
Manufacturer Information
: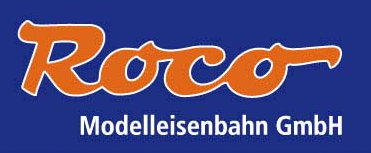 The company was founded in 1960 by Ing. Heinz Rössler and started with a plastic Minitanks series of military vehicles. After export to the USA became successful, the model line was expanded with model trains in HO scale and the smaller N scale. TT scale was also subsequently added to the product line. The model rail product line covers many European countries including Germany, Belgium, Luxembourg, France, Spain, Austria, Italy, Switzerland, Sweden and the Netherlands, and also the USA.
On July 15, 2005 ROCO Modellspielwaren GmbH was declared bankrupt. From July 25 the company continues as Modelleisenbahn GmbH, but still uses the Roco brand and associated logo. On October 1, 2007, distribution of the 'Minitank' product series was assigned to the German model car manufacturer Herpa.
Since February 2008 Modelleisenbahn also owns Fleischmann, which like Roco had gone bankrupt. The two companies continue as separate brands under Modelleisenbahn GmbH, while benefiting from economies of scale through joined development projects, marketing and procurement.
From Wikipedia
Item created by:
gdm
on 2016-11-30 09:34:29. Last edited by
CNW400
on 2020-06-29 12:36:53
If you see errors or missing data in this entry, please feel free to
log in
and edit it. Anyone with a Gmail account can log in instantly.