Model Information
: The Atlas B23-7 was first released in October of 2000. It shares a mechanism with the B30-7 which was released the following year (2001). The B36-7 also shares the same mechanism. The shells of the B23-7 and B30-7 are very very similar and only differ in some minor details. This is a "modern" mechanism with a split-frame, all-metal chassis, 5-pole / skew-wound motor with dual flywheels, low-friction drive, bi-directional LED lighting, all-wheel drive and pickup (no traction tires), blackened / low-profile wheels, shell-mounted Accumate couplers, and all-plastic gearing.
Starting with the 2005 production run, these models were upgraded to include "scale speed" motors and golden-white lighting.
Features:
Directional lighting
Painted safety rails
Blackened metal wheels
Cab sunshades
Dual flywheel equipped 5-pole skewed armature motor with a low friction mechanism
Appropriate by railroad:
Fat or thin anticlimber, knuckle or button battery boxes, FB-2, AAR or Blomberg trucks, low or high nose, flat or protruding headlight, 2 or 4 window cab.
DCC Information: Offered in two variations:
One with a factory-installed Lenz decoder and the other with a PC board designed for easy conversion to DCC.
Prototype History
: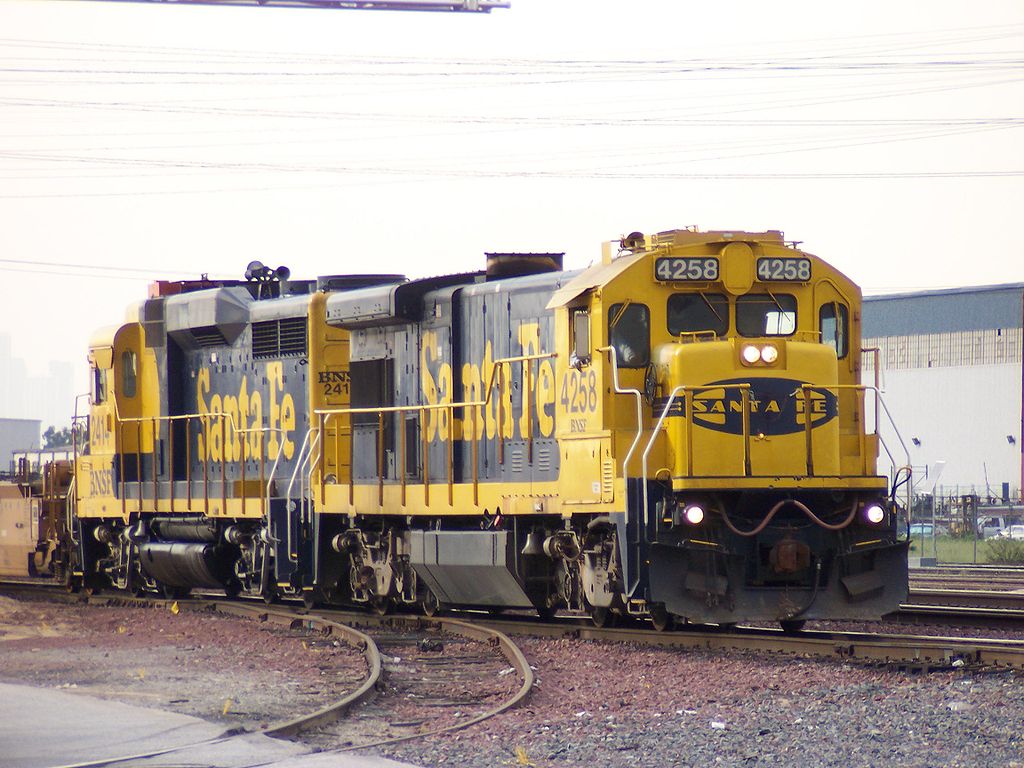 The GE B23-7 is a diesel locomotive model that was first offered by GE in late 1977. Featuring a smaller 12 cylinder version of the FDL engine, it is the successor to GE's U23B produced from early 1968 to mid 1977, but at 62 ft 2 in (18.95 m) long is exactly 2 ft 0 in (0.61 m). longer. It competed with the very successful EMD GP38-2. General Electric also produced a variant, the BQ23-7, no.5130-5139, for the Seaboard Coast Line. A total of 537 B23-7's were built for 9 U.S. customers and 2 Mexican customers.
A B23-7A is a 12-cylinder B23-7 with horsepower boosted to 250 per cylinder or 3,000 horsepower. In 1980 the Missouri Pacific ordered three B23-7A's (#'s 4667-4669, later UP #'s 257-259) and tested them system-wide. The result was the GE model B30-7A, B30-7 with a 12-cylinder FDL prime mover. They were not renumbered into the B30-7A series on the MP because they lacked Sentry Wheel Slip and had different engine governors.
13 B23-7's were built by GE of Brazil in Dec.1979 for United South Eastern Railways(FUS) no.522-524 and National Railways of Mexico(NdeM) no.9130-9139. 17 B23-7s were built from GE kits in Mexico as Ferrocarriles Nacionales de México no.10047-10052 and no.12001-12011.
From Wikipedia
Read more on
American-Rails.com
.
Road Name History
: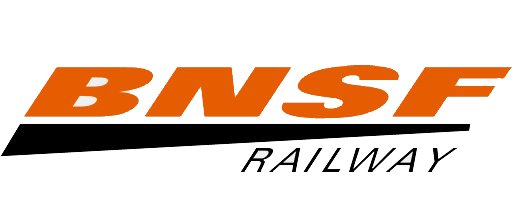 The BNSF Railway (reporting mark BNSF) is one of the largest freight railroad networks in North America, second to the Union Pacific Railroad (UP) (its primary competitor for Western U.S. freight), and is one of seven North American Class I railroads. It has 48,000 employees, 32,500 miles (52,300 km) of track in 28 states, and over 8,000 locomotives. It has three transcontinental routes that provide high-speed links between the western and eastern United States. BNSF trains traveled over 169 million miles in 2010, more than any other North American railroad.[2] The BNSF and UP have a duopoly on all transcontinental freight rail lines in the Western U.S. and share trackage rights over thousands of miles of track.
According to corporate press releases, the BNSF Railway is among the top transporters of intermodal freight in North America. It also hauls bulk cargo. For instance, the railroad hauls enough coal to generate roughly ten percent of the electricity produced in the United States.
Headquartered in Fort Worth, Texas, the railroad is a wholly owned subsidiary of Berkshire Hathaway Inc.
The creation of BNSF started with the formation of a holding company, the Burlington Northern Santa Fe Corporation on September 22, 1995. This new holding company then purchased the Atchison, Topeka and Santa Fe Railway (often called the "Santa Fe") and Burlington Northern Railroad, and formally merged the railways into the Burlington Northern and Santa Fe Railway on December 31, 1996. On January 24, 2005, the railroad's name was officially changed to "BNSF Railway," using the initials of its original name.
In 1999, Burlington Northern Santa Fe and the Canadian National Railway announced their intention to merge and form a new corporation entitled North American Railways to be headquartered in Montreal, Canada. The United States' Surface Transportation Board (STB) placed a 15-month moratorium on all rail mergers, which ended this merger.
On November 3, 2009, Warren Buffett's Berkshire Hathaway announced it would acquire the remaining 77.4 percent of BNSF it did not already own for $100 per share in cash and stock - a deal valued at $44 billion. The company is investing an estimated $34 billion in BNSF and acquiring $10 billion in debt. On February 12, 2010, shareholders of Burlington Northern Santa Fe Corporation voted in favor of the acquisition.
Brand/Importer Information
: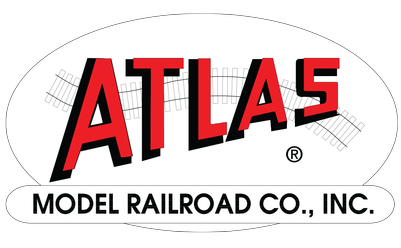 In 1924 Stephan Schaffan, Sr. founded the Atlas Tool Company in Newark, New Jersey. In 1933 his son, Stephan Schaffan, Jr., came to work for his father at the age of sixteen. Steve Jr. built model airplanes as a hobby and frequented a local hobby shop. Being an enterprising young man, he would often ask the owner if there was anything he could do to earn some extra spending money. Tired of listening to his requests, the hobby-store owner threw some model railroad track parts his way and said, "Here, see if you can improve on this".
In those days, railroad modelers had to assemble and build everything from scratch. Steve Jr. created a "switch kit" which sold so well, that the entire family worked on them in the basement at night, while doing business as usual in the machine shop during the day.
Subsequently, Steve Jr. engineered the stapling of rail to fiber track, along with inventing the first practical rail joiner and pre-assembled turnouts and flexible track. All of these products, and more, helped to popularize model railroading and assisted in the creation of a mass-market hobby. The budding entrepreneur quickly outgrew the limitations of a basement and small garage operation. Realizing they could actually make a living selling track and related products, Steve and his father had the first factory built in Hillside, New Jersey at 413 Florence Avenue in 1947. On September 30, 1949, the Atlas Tool Company was officially incorporated as a New Jersey company.
In 1985, Steve was honored posthumously for his inventions by the Model Railroad Industry Association and was inducted into the Model Railroad Industry Hall of Fame in Baltimore, Maryland. In addition, Steve was nominated and entered into the National Model Railroad Association Pioneers of Model Railroading in 1995.
In the early 1990s, the Atlas Tool Company changed its name to
Atlas Model Railroad Company, Inc.
Item created by:
trainnut3500
on 2017-01-03 16:38:38
If you see errors or missing data in this entry, please feel free to
log in
and edit it. Anyone with a Gmail account can log in instantly.