Specific Item Information: The inspiration for our latest laser-cut creation comes from Paul Larson's "Pickle Works" article in the January 1955 issue of Model Railroader and David Leider's "Building a Pickle Salting Station" article in the March 2009 issue of Railroad Model Craftsman along with numerous prototype photos and personal recollections of individuals who labored at these salting stations.

Kit No. 625 features everything the discriminating craftsman has come to expect from a LASERKIT® including Peel & Stick windows, door, trim, and roofing material, custom scribed platform decking, Tab & Slot wall and platform substructure assembly, laser-cut ladders and wheelbarrows, cast resin casks and scale, optional open vats with simulated brine, well-illustrated instructions, and full color signage that includes a unique dill pickle shaped rooftop billboard. As shown, the G. R. Dill & Sons Salting Station measures 9" Long x 2" Wide x 1.5" High.
Prototype Description: Typical of trackside salting stations operated across the US from the late 1800s through the 1960s, the G. R. Dill & Sons facility, affectionately known to the locals as the "Pickle Works", served two important purposes. The first was to receive and purchase cucumbers from the local farmers, salt them in brine filled vats, and eventually ship them out via the railroad to finishing plants. They also packed appropriate sizes and shapes of cucumbers in wooden casks as dill pickles, which were the only pickles actually made at this facility. Nonetheless, the preparation of a good pickle required the rigid regulation of the salt regularly fed into the vats of brine and the quantities of salt, spices, dill weed, and vinegar in the dill pickle casks.

Originally built along railroad sidings in an age before refrigeration and good roads, salting stations had tall platforms constructed around the large wooden vats to facilitate the loading of the pickle and tanks cars that would transport the brine stock to the finishing plant. A roof was placed over the more frequently used vats, but quite often, the vats were left exposed to the elements. Also usually present was a simple shed, which provided ample space for an office desk and the storage of the salt blocks and other ingredients used in making the brine. When ready, the pickles would be netted out of the vats and hauled in wheelbarrows up wood planks to the tops of the waiting cars and unloaded. The brine solution would then be hand pumped out of the vats into casks, which in turn would be dumped into tank cars. Eventually conveyors and electric pumps were employed to load the pickles and brine.

A great small industry to add to your layout, our new kit conveys the early appearance of these salting stations with its 100% laser-cut real wood construction right down to the 20 brine vats, which display individual wood planks and banding. Made from quality birch plywood and basswood, the modeler will easily be able to obtain that stained weathered look of the prototype facilities. Furthermore, the modular design of the kit, which includes the open platform with vats and freight car loading point, elevated shed with covered deck, and the annex platform with roof, affords the modeler relative ease in placement of the structures on their layout even on curved sidings.
Road Name History
: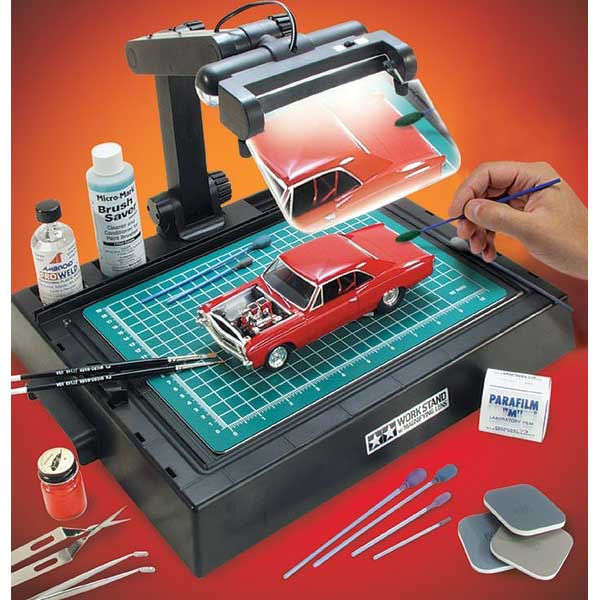 Although they may be molded in color, unpainted and unlettered, undecorated products are marketed to modelers who seek to custom decorate their models for private roads and/or road and/or company names that were not commercially produced by any of the major manufacturers.
Undecorated models are frequently also unassembled or only partially assembled and required modelers to be comfortable with glue, paint and sometimes solder in order to prepare their models for display. Materials for these models can vary but often include plastic, pewter and resin. Models may or may not come with decals or other decorations such as plastic signage, railings and ladders to enhance the appearance of the final product.
Brand/Importer Information
:

LASERKITS are designed in a Computer Assisted Drafting (CAD) program, then laser-machined at our computer-controlled laser workstations.
LASERKITS are cut and engraved from high quality woods (and occasionally styrene) with incredible precision and accuracy. The resulting edges are clean, need little, if any, sanding, and yield precise details, and exact-fitting parts.
There is no frustrating, time-consuming, board by board construction with LASERKITS. Side and roof pieces are tabbed and slotted, so no error can be made during assembly. Windows, doors, roofing materials, shingles, and trim boards are all laser-cut, and have a self adhesive backing which has been tested in the St. Louis summer heat and humidity, and found to hold under the most adverse conditions.
American Model Builders, Inc. 8229 Brentwood Industrial Drive St. Louis, MO 63144 Phone: 314-646-8588 Fax: 314-646-8583 Email: laserkit@sbcglobal.net
Item created by:
nscalestation
on 2017-01-05 16:11:20. Last edited by
nscalestation
on 2017-01-05 16:11:47
If you see errors or missing data in this entry, please feel free to
log in
and edit it. Anyone with a Gmail account can log in instantly.