Model Information: DCC Version: Comes equipped with 5-pole Mashima motor, flywheel drive, separately applied metal handrails, golden white LED and factory-installed traction tire plus metal boiler, chassis and cylinders. Features road-specific details, front/rear knuckle couplers, LED wiring to tender, 4-4-0 pony truck pickup and extra weight in tender.
Prototype History
:

Under the Whyte notation for the classification of steam locomotives by wheel arrangement, 4-4-0 represents the arrangement of four leading wheels on two axles, usually in a leading bogie, four powered and coupled driving wheels on two axles, and no trailing wheels. Almost every major railroad that operated in North America in the first half of the 19th century owned and operated locomotives of this type. Due to the large number of the type that were produced and used in the United States, the 4-4-0 is most commonly known as the American type, but the type subsequently also became popular in the United Kingdom, where large numbers were produced.
From Wikipedia
Road Name History
: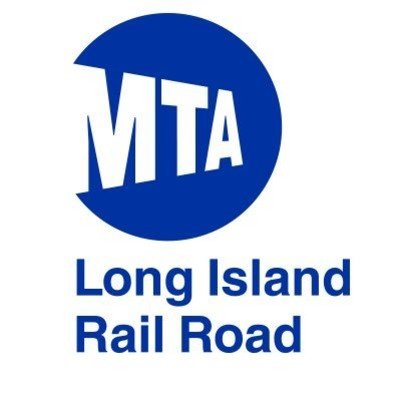 The LIRR was established in 1834 as part of a ferry-rail-ferry-rail route linking New York City with Boston. Within a few years, an all-rail route (later becoming the New Haven) was completed and LIRR's through traffic evaporated. In the 1880s, the LIRR absorbed all of the other railroads on the island and settled in to a life of dependable local service. This included what may have been the first WOFC (wagon on flat car) service.
In 1900, Pennsylvania Railroad bought control of the LIRR and began incorporating it into their plans for Penn Station in Manhattan. This included electrifying certain routes on the west end of the LIRR with 600 volt DC third rail. The steam locomotive fleet began to take on a distinctly Pennsy look. Over the next 20 years, Long Island began to develop into a bedroom community for New York City and the LIRR stepped in to become the transport of choice for tens of thousands of daily commuters.
However, running commuter trains is an inherently dodgy business. It requires large investments in equipment and facilities that are used for two brief windows of time during the day, then sit idle for the rest of the time. The problem was made worse by the state of New York who froze ticket prices at the end of the First World War and left them there until after the Second World War. The LIRR slipped into bankruptcy. Parent PRR and the state came to an agreement. New York's onerous property taxes were relaxed, ticket fares were allowed to rise and PRR began modernizing the LIRR. Steam was replaced with diesels primarily from Alco and Fairbanks-Morse. EMD's joined the party in 1976.
In 1966, a state agency (later called the Metropolitan Transportation Authority) bought control of the LIRR from the Pennsylvania Railroad. Under state control, the LIRR gradually lost interest in their freight service and in 1997 freight operations were turned over to the New York & Atlantic Railway. The LIRR remains today America's largest passenger hauler, moving over a third of a million passengers on a typical weekday.
Brand/Importer Information
:

Founded in the late 1960's by Michael Tager, the 3rd generation business specializes in quality hobby products serving the toy and hobby markets worldwide. During its 50 years of operation, Model Power has developed a full line of model railroading products, die-cast metal aircraft, and die-cast metal cars and trucks.
In early 2014, Model Power ceased its business operations. Its extensive portfolio of intellectual property and physical assets are now exclusively produced, marketed, sold, and distributed by
MRC
(Model Power, MetalTrain and Mantua) and by
Daron
(Postage Stamp Airplanes and Airliner Collection).
Item created by:
gdm
on 2017-03-08 19:58:30
If you see errors or missing data in this entry, please feel free to
log in
and edit it. Anyone with a Gmail account can log in instantly.