Specific Item Information: Heritage units feature unique paint schemes to honor their respective railroads.
Model Information: Fox Valley introduced this model in 2014 with a second run in 2015. It is a modern split-frame locomotive with flywheels and other standard 3rd generation features. Specifically you will find: Multiple Variations; Front and Rear ditch lights; High or Low Headlights; Etched Metal Details; Standard Cab; Isolated Cab; FVM's Sharp Paint and Lettering; Wire Grab Irons; Painted Handrails and Step Edges; Correct Brass Horn .

The user-applied detail parts are a bit intimidating even for an intermediate modeler, but if you have the skills, you can make this model look awesome.
DCC Information: Accepts NEM-651 plug-in decoder.
Prototype History
: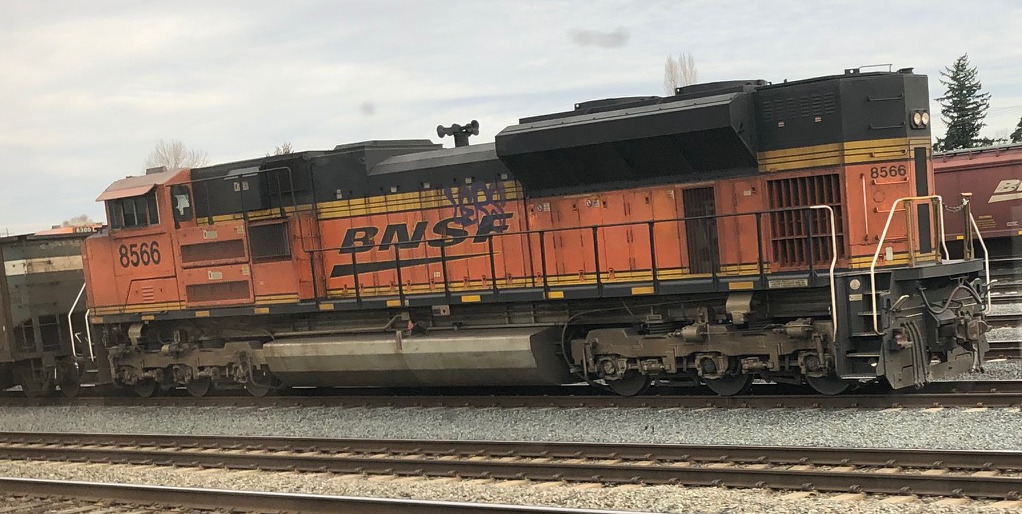 The EMD SD70 is a series of high-powered, single engined 4,000hp to 4,300hp, diesel-electric locomotives produced by Electro-Motive Division (EMD). All locomotives of this series are hood units with C-C trucks. Production commenced in late 1992 and since then over 4,000 units have been produced. The most produced models of the series are the SD70M, SD70MAC and SD70ACe models. All SD70 models were delivered with the self-steering radial truck HTCR , then from SD70ACe and SD70M-2 models, with non-radial HTSC truck. The radial truck allows the axles to steer in curves which reduces wear on the wheels and railhead.
The SD70ACe AC-traction diesel locomotive (most in the industry simply call them SD70 "Ace" or "Aces") is the successor to the older SD70MAC. It was first introduced in 2004, and has been in production since 2005. It was originally designed to comply with EPA Tier 2 locomotive emissions regulations. Beginning in 2012, newly built SD70ACe's were EPA Tier 3 compliant. SD70ACes are equipped with EMD's 16-710-G3C-T2 prime mover, rated at 4,300 horsepower (3,200 kW); later Tier 3 models are rated at 4,500 horsepower (3,400 kW). The model is still in production as EMD's primary long-haul domestic locomotive.
Although mechanically similar to earlier SD70 units, the SD70ACe rides on a new underframe and uses mostly new sheet metal above the frame. Electrical cables and air lines have been routed beneath the walkways on opposite sides, allowing easier access for maintenance. Continuing the designs of the SD80 and SD90 series, the radiator on the locomotive is nearly as wide as the cab, the center hood section is a step down below the roofline, and the dynamic brakes have been moved to the rear of the hood. The SD70ACe uses the cab design of late-model SD90MAC-H units, which uses rectangular window glass and is externally different from the two cab variations used on earlier SD70M and SD70MAC units. In 2008, EMD standardized the isolated cab on subsequent SD70ACes after non-isolated cab units were restricted from leading on BNSF Railway due to excessive cab vibration. Purchasers included ArcelorMittal, BNSF Railway, Canadian National Railway, CSX Transportation, Ferromex, Kansas City Southern Railway, Montana Rail Link, Norfolk Southern Railway, CVG Ferrominera Orinoco, Union Pacific Railroad, Quebec North Shore and Labrador Railway, BHP Billiton, and shortline Arkansas and Missouri Railroad.
Read more on
Wikipedia
, on
American-Rails.com
and on
Locomotive wiki
.
Full EMD SD70ACe data sheet on
The Diesel Workshop
.
Road Name History
: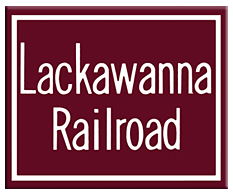 The Delaware, Lackawanna & Western Railroad Company (DL&W or Lackawanna Railroad) was a U.S. Class 1 railroad that connected Buffalo, New York, and Hoboken, New Jersey, a distance of about 400 miles (640 km). Incorporated in 1853, the DL&W was profitable during the first two decades of the twentieth century, but its margins were gradually hurt by declining traffic in coal and competition from trucks. In 1960, the DL&W merged with rival Erie Railroad to form the Erie Lackawanna Railroad.
The Liggett's Gap Railroad was incorporated on April 7, 1832, but stayed dormant for many years. It was chartered on March 14, 1849, and organized January 2, 1850. On April 14, 1851, its name was changed to the Lackawanna and Western Railroad. The line, running north from Scranton, Pennsylvania, to Great Bend, just south of the New York state line, opened on December 20, 1851. From Great Bend the L&W obtained trackage rights north and west over the New York and Erie Rail Road to Owego, New York, where it leased the Cayuga and Susquehanna Railroad to Ithaca on Cayuga Lake (on April 21, 1855). The C&S was a re-organized and partially re-built Ithaca and Owego Railroad, which had opened on April 1, 1834, and was the oldest part of the DL&W system. The whole system was built to 6 ft (1,829 mm) broad gauge, the same as the New York and Erie, although the original I&O was built to standard gauge and converted to wide gauge when re-built as the C&S.
The Delaware and Cobb's Gap Railroad was chartered December 4, 1850, to build a line from Scranton east to the Delaware River. Before it opened, the Delaware and Cobb's Gap and Lackawanna and Western were consolidated by the Lackawanna Steel Company into one company, the Delaware, Lackawanna and Western Railroad, on March 11, 1853. On the New Jersey side of the Delaware River, the Warren Railroad was chartered February 12, 1851, to continue from the bridge over the river southeast to Hampton on the Central Railroad of New Jersey. That section got its name from Warren County, the county through which it would primarily run.
In the wake of Hurricane Diane in 1955, all signs pointed to continued financial decline and eventual bankruptcy for the DL&W. Among other factors, property taxes in New Jersey were a tremendous financial drain on the Lackawanna and other railroads that ran through the state, a situation that would not be remedied for another two decades.
To save his company, Lackawanna president, Perry Shoemaker, sought and won a merger agreement with the Erie Railroad, the DL&W's longtime rival (and closest geographical competitor). The merger was formally consummated on October 17, 1960. Shoemaker drew much criticism for it, and would even second-guess himself after he had retired from railroading. He later claimed to have had a "gentlemen's agreement" with the E-L board of directors to take over as president of the new railroad. After he was pushed aside in favor of Erie managers, however, he left in disillusionment and became the president of the Central Railroad of New Jersey in 1962.
Read more on
Wikipedia
.
Brand/Importer Information
: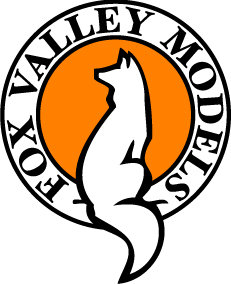 Fox Valley Models is a small supplier of model railroad and related products. FVM started by finding solutions to different challenges that model railroaders were faced with. Our first products resulted from a need to equip custom built passenger cars with tinted windows made of an ideal material; thin, flexible, easy to cut, simple to install, available in multiple colors and be affordable. We met those needs and even included a frosted version for the car's lavatory windows.
Other challenges inspired additional products including wooden grade crossings, trestles and different lineside structures. As our product line expands, input and requests from friends and customers help shape the product selection further.
Future products, under development, include more parts, structures, details and rolling stock. We strive to offer a good quality product at an affordable price.
Item created by:
gdm
on 2017-04-19 08:20:18
If you see errors or missing data in this entry, please feel free to
log in
and edit it. Anyone with a Gmail account can log in instantly.