Specific Item Information: Fantasy model. Amtrak never owned such locomotive type. Could pretend to be an Alco FPA-4, from far away. Amtrak 523 was actually an EMD SDP40F; so could pretend to be the prototype from even further distance.
Initially introduced in 3N version as ref. 033.
In catalog 1984-1989 (ref. 968)
Original price list in 1984: 3,050 Pesetas (ESP)
Model Information: Ibertren introduced this model somewhere around 1980. These models have a pretty strange mechanism. The frame consists of one piece of cast metal (contoured to follow the shape of the shell). The motor is attached to the rear truck and swivels right along with it on curves. All of the wheels on the rear truck are equipped with traction tires, so consequently all pick-up comes from the six wheels on the forward truck (with current ferried around via wires). The headlight is, amazingly enough, directional. Performance is not great. It's quite loud and pickup is iffy (not surprising, given all the traction tires).
Prototype History
: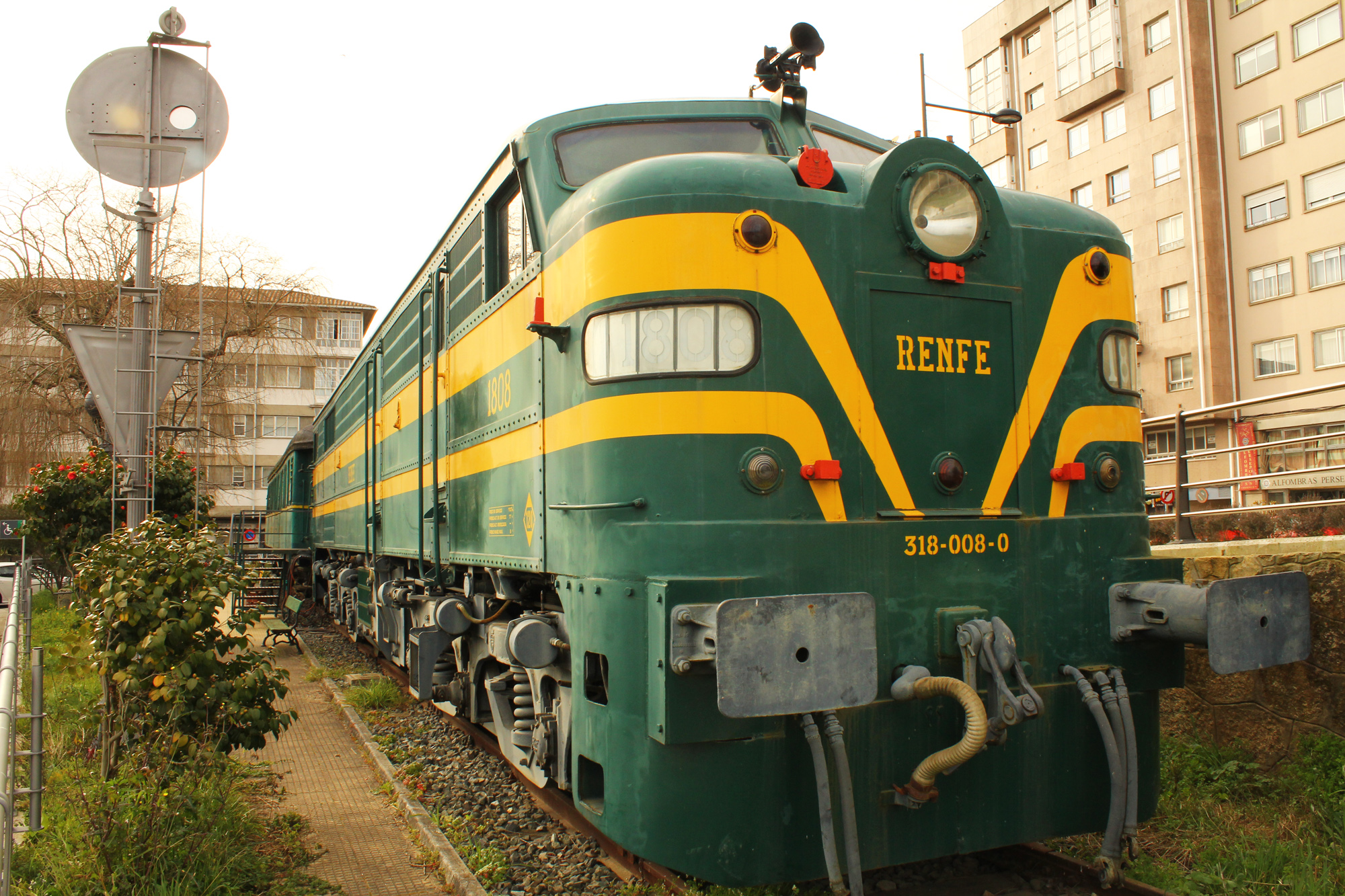 Alco "World Locomotive" DL-500 series, introduced in 1953, were designed for export markets. The first DL-500 originated as a newly designed demonstrator based on the FA-2. The first 25 DL-500s used the model 244 engine rated at 1,600 horsepower (1,200 kW). Later DL-500s were like the FPA-4 and utilize the Alco model 251B diesel engine as the prime mover and are rated at 1,800 horsepower (1,300 kW). All DL-500s were built with Co'Co' trucks, but B-B or paired A-1-A trucks were offered as an option. A total of 369 DL-500 locomotives were built by Alco, A. E. Goodwin (in Australia) and MLW between May 1953 and December 1967.
DL-500 locomotives were sold to Australia, Argentina, Greece, India, Iraq, Pakistan, Peru and Spain.
In Spain, Renfe ordered several versions of the Alco DL-500:
- Serie 316 (initially Serie 1600) - DL-500-A (FPD-5) - 1,600 hp (Alco 244) - Read more about Renfe Serie 316 (in Spanish) on
Wikipedia
and on
www.ferropedia.es
.
- Serie 318 (initially Serie 1800) - DL-500-C (FPD-7) - 1,800 hp (Alco 251 B) - Read more about Renfe Serie 318 (in Spanish) on
Wikipedia
and on
www.ferropedia.es
.
- Serie 321 (initially Serie 2100) - DL-500-S (FPD-9 ) - 2,180 hp (Alco 251 C), with two cabs - Read more about Renfe Serie 321 (in Spanish) on
Wikipedia
and on
www.ferropedia.es
.
Full list of Alco DL-500 export "World Locomotives" on
The Diesel Shop
.
Full Alco DL-500-B/C data sheet on
The Diesel Shop
.
Road Name History
: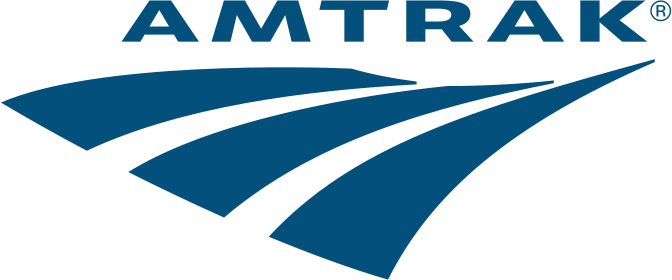 The National Railroad Passenger Corporation, doing business as Amtrak, is a passenger railroad service that provides medium- and long-distance intercity service in the contiguous United States. Founded in 1971 through the government-sponsored consolidation of most of the remaining U.S. passenger rail companies, it is partially government-funded yet operated and managed as a for-profit corporation.
Amtrak operates more than 300 trains each day on 21,300 miles (34,000 km) of track with select segments having civil operating speeds of 150 mph (240 km/h) and connecting more than 500 destinations in 46 states in addition to three Canadian provinces. In fiscal year 2015, Amtrak served 30.8 million passengers and had $2.185 billion in revenue, while employing more than 20,000 people. Nearly two-thirds of passengers come from the 10 largest metropolitan areas; 83% of passengers travel on routes shorter than 400 miles. Its headquarters is at Union Station in Washington, D.C.
The name "Amtrak" is a portmanteau of the words "America" and "trak", the latter itself a sensational spelling of "track".
Read more on
Wikipedia
.
Paint Scheme
:
Introduced in 1972, Phase I was the first paint scheme to be implemented system-wide on Amtrak's trains. Except for a small number of locomotives that had been painted into experimental and promotional paint schemes, it was the first new paint for most equipment under Amtrak. The scheme was part of Amtrak's larger move to a visual identity featuring the national colors of red, white, and blue.
Locomotives were painted a light gray ("Platinum Mist") with a black roof, the Amtrak "Pointless Arrow" chevron logo on the side, and a red nose (which led to a "Bloody Nose" nickname). Passenger cars were silver (or left bare stainless steel), with a red and bright blue stripe (bracketed by thin white stripes) at window level and the chevron logo at one or both ends. A number of variants were made for non-revenue locomotives, GG1 locomotives, Turbotrain and Turboliner trainsets, and self-propelled RDC and Metroliner railcars.
Brand/Importer Information
:

Ibertrén is a model train manufacturer based in Barcelona, Spain. Ibertren started its business in 1973, as a subsidiary of Model-Iber. Its objective was the manufacture of toy trains to scale. It was intended to offer a quality toy that at the same time created public for rail modeling. In 1992, Model-Iber ceased its activity due to financial problems. The manufacture of Ibertren was stopped in that year, ending its first period. In 2004 the activity of the brand was resumed, dedicated to rail modeling directed to adults in scale H0 and abandoning completely the sector for youngsters. In 2008 the production of elements in scale 2N re-emerged. The company full name after relaunch is "Ibertrén Modelismo S.L.".
Ibertrén started producing N (1: 160) scale models, which they called 3N, with a dedicated 3rd-rail power pick-up. The system was not performing well and was also incompatible with the system commonly used by other manufacturers. It was finally abandoned in favor of the conventional N 2-rail power pick-up that Ibertrén called 2N that was introduced in the early 1980's.
Documentation including all catalogs and price lists from 1973 to 1992 can be found on
www.TrenMiniatura.es shared space
.
Item created by:
Alain LM
on 2017-07-09 09:32:43. Last edited by
gdm
on 2020-07-24 07:29:03
If you see errors or missing data in this entry, please feel free to
log in
and edit it. Anyone with a Gmail account can log in instantly.