Model Information: This tooling was introduced by Atlas in 1976. It replaced the earlier (and very similar) model from Roco of Austria that had been imported by Atlas from 1967 until 1975. Initial production was at the New Jersey factory. Production was later moved to China. As of 2017, this model is now very long in the tooth, so recent releases have been classified as 'Trainman' (budget) product line. Newer versions come equipped with Accumate couplers. This model should not be confused with the much newer 'Master' PS-1 boxcar from Atlas which is a completely different tooling.

Similar to other Atlas models of the 1970s and 1980s, this tooling originally featured Rapido Couplers and deep-flange nickel-silver plated wheels. When production moved to China, they started appearing with plastic low-profile wheels and Accumate couplers.

Sometime after 2005, Atlas created a 'Master' version of this model, and downgraded this tooling to the "Trainman" line. The new tooling was a complete redo of the model and has body mounted couplers, metallic wheels and excellent detailing, especially of the underframe. Since these are also marketed as 'PS-1' boxcars, it can be confusing. That tooling, however is different enough that we associate those cars with a different body style.
Prototype History
: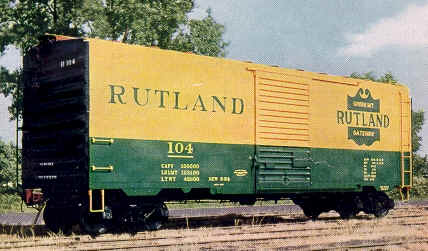 The 40' Boxcar is widely known as one of the most popular freight cars used by railroads as they transitioned from steam to diesel. In particular the Pullman Standard or PS-1 design was one of the most popular and was widely used by North American railroads. These boxcars were built beginning in 1947 and share the same basic design, with certain elements such as door size, door style or roof type varying among the different railroads and production years. When production of these cars ceased in 1963, over 100,000 had been produced.
So just what is a PS-1? Well the simple answer is it is any boxcar built by Pullman Standard from 1947 on. The design changed over the years – sometimes subtly, sometimes for customer request, and sometimes in a larger way. In general, most PS-1's built from 1947 to 1961 share the same dimensions and basic construction techniques. These cars all had a length of 40′, a height of 10'5″ or 10'6″, welded sides and ends and roof of Pullman's own design. The greatest variation was in the size and style of doors used. Pullman Standard also offered 50′ and later 60′ boxcars – also with the PS-1 designation.
Road Name History
: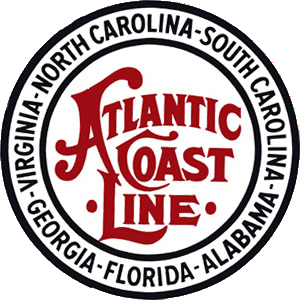 ACL's roots go back to the Petersburg Railroad in 1830. By the 1870s, their successors and some affiliated lines began using Atlantic Coast Line as a nickname and through a number of consolidations Atlantic Coast Line became the official name by 1900. Atlantic Coast Line funneled traffic from northern Virginia (and its connections to the northeastern trunk lines via the RF&P) down through the Carolinas, Georgia and into Florida as far as Naples on the Gulf Coast. Acquisitions after the war added routes from Columbia and Spartanburg, South Carolina to the coast and lines linking Atlanta, Birmingham and Montgomery to southern Georgia and Florida.
At that point, the Atlantic Coast Line boasted 5,743 miles of railroad, 629 locomotives, 361 passenger cars, and 31,284 freight cars. To put that into perspective for you western guys, that's four times the size of Western Pacific.
ACL was the premier route for New York to Florida passenger traffic. The ACL's "Champion" left New York on the Pennsy, was handed off to the RF&P from Washington to Richmond, ran on the ACL to Jacksonville, FL and was then handed off to Florida East Coast for the ride to Miami. The "West Coast Champion" skipped the FEC as ACL went all the way to Tampa on Florida's Gulf Coast on its own rails. ACL also forwarded some Chicago to Florida trains via connections. Much of the system was relatively flat, allowing ACL to use 4-6-2's in fast freight service (one of the few railroads to do this.)
ACL is best known for its purple and silver diesels. This scheme was used on freight, passenger, and switcher power until 1957. By that time, it became clear that these colors were difficult to maintain, so the ACL switched to racing stallion black with yellow "tack." The Atlantic Coast Line merged with the Seaboard Air Line Railroad in 1967 to form the Seaboard Coast Line.
Brand/Importer Information
: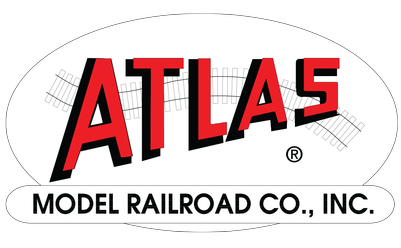 In 1924 Stephan Schaffan, Sr. founded the Atlas Tool Company in Newark, New Jersey. In 1933 his son, Stephan Schaffan, Jr., came to work for his father at the age of sixteen. Steve Jr. built model airplanes as a hobby and frequented a local hobby shop. Being an enterprising young man, he would often ask the owner if there was anything he could do to earn some extra spending money. Tired of listening to his requests, the hobby-store owner threw some model railroad track parts his way and said, "Here, see if you can improve on this".
In those days, railroad modelers had to assemble and build everything from scratch. Steve Jr. created a "switch kit" which sold so well, that the entire family worked on them in the basement at night, while doing business as usual in the machine shop during the day.
Subsequently, Steve Jr. engineered the stapling of rail to fiber track, along with inventing the first practical rail joiner and pre-assembled turnouts and flexible track. All of these products, and more, helped to popularize model railroading and assisted in the creation of a mass-market hobby. The budding entrepreneur quickly outgrew the limitations of a basement and small garage operation. Realizing they could actually make a living selling track and related products, Steve and his father had the first factory built in Hillside, New Jersey at 413 Florence Avenue in 1947. On September 30, 1949, the Atlas Tool Company was officially incorporated as a New Jersey company.
In 1985, Steve was honored posthumously for his inventions by the Model Railroad Industry Association and was inducted into the Model Railroad Industry Hall of Fame in Baltimore, Maryland. In addition, Steve was nominated and entered into the National Model Railroad Association Pioneers of Model Railroading in 1995.
In the early 1990s, the Atlas Tool Company changed its name to
Atlas Model Railroad Company, Inc.
Manufacturer Information: 'Atlas Model Railroad' represents the New Jersey manufacturing facility for Atlas brand model railroad products. Atlas also imported European made models in their early years and those items will be noted as having manufacturers set appropriately. In the 1990s Atlas moved all their toolings to China.
Item created by:
gdm
on 2017-09-07 16:33:05. Last edited by
Powderman
on 2021-12-08 19:52:41
If you see errors or missing data in this entry, please feel free to
log in
and edit it. Anyone with a Gmail account can log in instantly.