Company History: The DT&I was born in 1905 with the sale and reorganization of the Detroit Southern Railroad. Beginning in Detroit, the DT&I carved a huge northwest to southeast arc around western Ohio, serving Lima (like the bean, not Peru), Springfield, Jackson, and finally the Ohio River port of Ironton on the Kentucky border. Toledo was reached via a short segment of trackage rights on the Ann Arbor.

In 1920, as part of a complicated solution to realigning a shipping channel that served Henry Ford's River Rouge plant, Ford bought the DT&I. The Ford years brought a ban on facial hair, uniform white hats and an expectation that crews keep their overalls clean and tidy. He also strung catenary and bought heavy electric locomotives for a 17 mile line segment between his River Rouge plant and Carolton, Michigan. During this period, the DT&I closed for business on Sundays. In 1929, Ford sold the line to Pennroad Corporation, a holding company affiliated with the Pennsylvania Railroad.

The steam fleet of the DT&I was a pretty homely lot. 2-8-0s and Russian Decapods were the kings of the road for the first few decades. As the tide of traffic turned from coal and minerals from the south end of the line to automobiles from the north end of the line, DT&I went to Lima Locomotive Works for faster stronger 2-8-4 Berkshires. Although the DT&I Berks were light and stumpy by Berkshire standards, they were a bit too much for DT&I's physical plant so their final steam orders were for very heavy Mikados ( 20 tons heavier than USRA Heavy Mikes.) By 1955, they had completely dieselized with 37 EMD GP7's and GP9's setup for short hood forward operation (interesting given their ties to the Pennsylvania Railroad who preferred long hood forward operation) and 24 various EMD switchers.

The DT&I diesel fleet has always been solid orange but the logo on the long hood was smaller and more reserved in the 1950s. Second generation diesels included 8 GP35's, 21 GP38's, 6 GP40's, 5 SD38's (used in hump service,) 8 GP38-2's, and 20 GP40-2's. Features included a general lack of dynamic brakes and nose mounted gong style bells (a feature familiar to fans of Chicago & North Western.)

The freight car fleet was very, very colorful. Often, special colors were used to identify groups of cars for large customers. Ocean blue boxcars were for General Mills, Army green went to a paper mill on the Soo Line, yellow went to Campbell Soup, and of course, the auto parts cars which came in sky blue, cypress green, and magenta.

In 1963, and with control having been passed from Pennroad to The Pennsylvania Company (another holding company at arms length from the PRR,) the DT&I gained control of the Ann Arbor from their parent Wabash, turning the AA orange. This was part of the complicated arrangements made in the run up to the Penn Central merger. PRR needed to end their control of Wabash but wanted to hold onto DT&I and Ann Arbor. DT&I control ended in 1973 when AA declared bankruptcy.

In 1976, the DT&I was profitable even though parent Penn Central was in bankruptcy. Therefore DT&I was not included in the Conrail consolidation. In fact Conrail gave DT&I trackage rights on their lines from Springfield to Cincinnati, which gave DT&I even more Ohio River access as well as friendly connections with Southern and Louisville & Nashville. Meanwhile, The Pennsylvania Company, stripped of its Penn Central parent, put the DT&I up for sale. Grand Trunk Western offered to buy it and Chessie and N&W offered to jointly buy it. The ICC went with Grand Trunk Western and the sale was completed in 1980. Some locomotives were painted in GTW blue and red but with DT&I logos. In 1983, the DT&I officially merged into GTW.
Brief History
: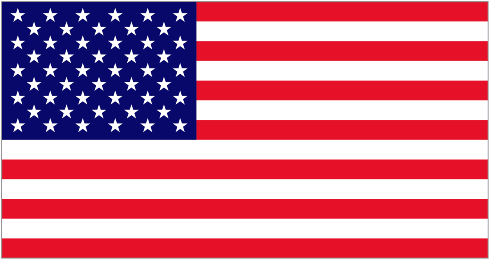 The U.S. is a country of 50 states covering a vast swath of North America, with Alaska in the northwest and Hawaii extending the nation's presence into the Pacific Ocean. Major Atlantic Coast cities are New York, a global finance and culture center, and capital Washington, DC. Midwestern metropolis Chicago is known for influential architecture and on the west coast, Los Angeles' Hollywood is famed for filmmaking.
Item Links:
We found: 2 different collections associated with
Detroit Toledo & Ironton - Railroad
Item created by:
gdm
on 2017-10-10 09:56:21. Last edited by
gdm
on 2019-09-30 09:35:33
If you see errors or missing data in this entry, please feel free to
log in
and edit it. Anyone with a Gmail account can log in instantly.