Company History: The Illinois Terminal has one of the most complicated histories for a railroad its size that I've ever seen. So without going into too much detail, the IT was established in 1890 when future US President William McKinley bought a streetcar line in the Champaign-Urbana, Illinois area. Within 20 years, he had an electrified interurban passenger and freight system linking Peoria, Bloomington, Danville, Champaign-Urbana, Decatur and Springfield with St. Louis. At its zenith, there was nearly 500 miles of line which included bypasses to keep the freight trains out of the city streets.

In 1904, McKinley went off to Congress and the Illinois Terminal became the Illinois Traction Company until the name reverted in 1937. The interurban passenger operations were significant and outlasted most other Midwestern lines. They were one of only 3 interurban lines in the country to operate sleepers. The principle sleeper route was between Peoria and St. Louis, which had no competition from the local steam roads. At the dawn of the Depression, IT had 124 interurban passenger cars, 22 steam locomotives, and 51 electric freight locomotives.

After the war, passenger service began to wane. By '56, the intercity passenger service was gone and the last St. Louis area suburban service disappeared two years later. Diesels had begun to arrive in 1950, and by 1955, they had replaced steam and electrics in freight service. The earliest diesels were delivered in black with white trim which was later replaced with variations of bright green and yellow with silver trucks for the remainder of the line's history.

Now just a hint of IT's strange corporate machinations: in 1954, the Illinois-Missouri Terminal Railway was incorporated by B&O, C&EI, CB&Q, GM&O, Litchfield & Madison (later C&NW), IC, NKP, Frisco, and Wabash. The I-MT bought the IT 2 years later. The IT was then renamed "Liquidating Terminal" and the I-MT was renamed "Illinois Terminal." NYC and RI would also buy slices of this IT. This was all for the purpose of providing neutral switching access in the St. Louis - Alton industrial belt for all of the city's Class 1 carriers. Ironically, a decade before, the IT had been officially named "Liquidating Railway" and "Purchaser Railroad" for the brief period it took to transfer ownership at that time.

By 1980, IT had swapped nearly two thirds of their original mainline trackage for trackage rights on parallel Class 1's rather than trying to upgrade their own. The freight was handled with 46 diesels with half a dozen SD39's taking on the heaviest jobs. They also had over 2,600 freight cars. In 1981, the Illinois Terminal was purchased by Norfolk & Western and merged out of existence in 1982.
Successor/Parent History
: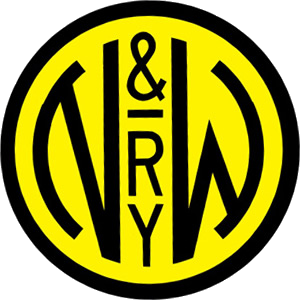 The Norfolk and Western Railway (reporting mark NW), was a US class I railroad, formed by more than 200 railroad mergers between 1838 and 1982. It was headquartered in Roanoke, Virginia, for most of its 150-year existence. Its motto was "Precision Transportation"; it had a variety of nicknames, including "King Coal" and "British Railway of America" even though the N&W had mostly articulated steam on its roster. During the Civil War, the N&W was the biggest railroad in the south and moved most of the products with their steam locomotives to help the South the best way they could.
NW was famous for manufacturing its own steam locomotives, which were produced at the Roanoke Shops, as well as its own hopper cars. Around 1960, NW became the last major American railroad to convert from steam locomotives to diesel motive power but didn't retire its last remaining Y class locomotives until 1964 and 1965. By 1965, steam on class I railroads was gone but steam wasn't gone on class II railroads until 1974 and class III and mining railroads retired their steam locomotives from their active roster until 1983. By 1983, steam in America on class I, II, III, and mining railroads had finally closed the chapter on America's 150 years of steam from 1830 - 1983.
In December 1959, NW merged with the Virginian Railway (reporting mark VGN), a longtime rival in the Pocahontas coal region. By 1970, other mergers with the Nickel Plate Road and Wabash formed a system that operated 7,595 miles (12,223 km) of road on 14,881 miles (23,949 km) of track from North Carolina to New York and from Virginia to Iowa.
In 1980, NW teamed up with the Southern Railway, another profitable carrier and created the Norfolk Southern Corporation holding company by merging its business operations with the business operations of the Southern Railway. The NW and the Southern Railway continued as separate railroads now under one holding company.
On December 31, 1990, the Southern Railway was renamed "Norfolk Southern Railway" to reflect the Norfolk Southern Corporation and on the same day, the renamed Norfolk Southern Railway gained full control of the Norfolk and Western Railway with the Norfolk and Western being transferred from the holding company to the renamed Norfolk Southern Railway, this began the final years of Norfolk and Western which was absorbed into the renamed Norfolk Southern Railway seven years later in 1997 (1990 to 1997 the Norfolk and Western continued operating by using paper operations).
In 1997 during the Conrail battle with CSX, Norfolk Southern Corporation's principal railroad, the renamed Norfolk Southern Railway, absorbed the Norfolk and Western Railway into their rail system, ending the existence of the Norfolk and Western Railway and having the renamed Norfolk Southern Railway becoming the only railroad in the entire Norfolk Southern system after that.
Read more on
Wikipedia
.
Brief History
: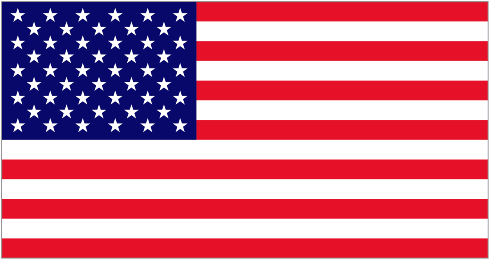 The U.S. is a country of 50 states covering a vast swath of North America, with Alaska in the northwest and Hawaii extending the nation's presence into the Pacific Ocean. Major Atlantic Coast cities are New York, a global finance and culture center, and capital Washington, DC. Midwestern metropolis Chicago is known for influential architecture and on the west coast, Los Angeles' Hollywood is famed for filmmaking.
Item Links:
We found: 2 different collections associated with
Illinois Terminal - Railroad
Item created by:
gdm
on 2017-10-10 09:57:02. Last edited by
gdm
on 2020-05-14 19:34:59
If you see errors or missing data in this entry, please feel free to
log in
and edit it. Anyone with a Gmail account can log in instantly.