Company History
: The New York, New Haven and Hartford Railroad (reporting mark NH), commonly known as the New Haven, was a railroad that operated in New England from 1872 to 1968, dominating the region's rail traffic for the first half of the 20th century.
Beginning in the 1890s and accelerating in 1903, New York banker J. P. Morgan sought to monopolize New England transportation by arranging the NH's acquisition of 50 companies, including other railroads and steamship lines, and building a network of electrified trolley lines that provided interurban transportation for all of southern New England. By 1912, the New Haven operated more than 2,000 miles (3,200 km) of track, with 120,000 employees, and practically monopolized traffic in a wide swath from Boston to New York City.
This quest for monopoly angered Progressive Era reformers, alienated public opinion, resulted in high prices for acquisitions, and increased construction costs. Debt soared from $14 million in 1903 to $242 million in 1913, even as the advent of automobiles, trucks and buses reduced railroad profits. Also in 1913, the federal government filed an anti-trust lawsuit that forced the NH to divest its trolley systems.
The line became bankrupt in 1935, was reorganized and reduced in scope, went bankrupt again in 1961, and in 1969 was merged with the Penn Central system, formed a year earlier by the merger of the also bankrupt New York Central Railroad and Pennsylvania Railroad; Already a poorly conceived merger, Penn Central proceeded to go bankrupt in 1970, becoming the largest bankruptcy in the U.S. until the Enron Corporation superseded it in 2001. The remnants of the system now comprise Metro-North Railroad's New Haven Line, (parts of) Amtrak's Northeast Corridor, Shore Line East, parts of the MBTA, and numerous freight operators such as CSX and the Providence and Worcester Railroad. The majority of the system is now owned publicly by the states of Connecticut, Rhode Island, and Massachusetts.
Read more on
Wikipedia
and
New Haven Railroad Historical and Technical Association, Inc.
Successor/Parent History
: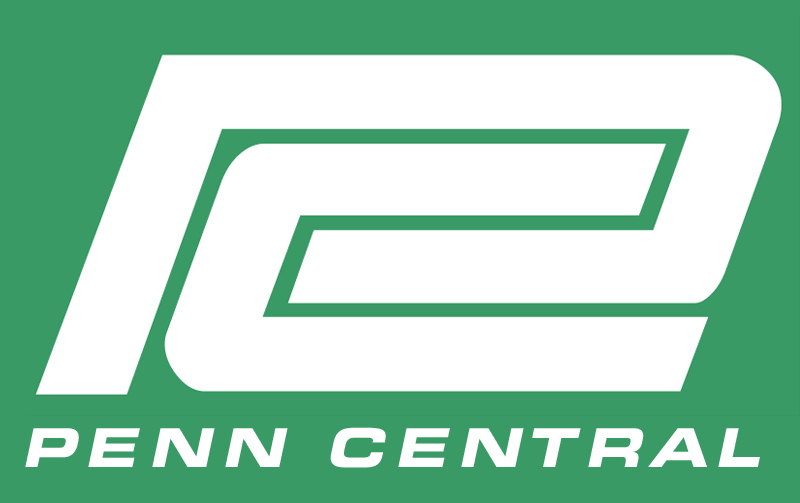 The Penn Central Transportation Company, commonly abbreviated to Penn Central, was an American Class I railroad headquartered in Philadelphia, Pennsylvania, that operated from 1968 until 1976. It was created by the 1968 merger of the Pennsylvania and New York Central railroads. The New York, New Haven & Hartford Railroad was added to the merger in 1969; by 1970, the company had filed for what was, at that time, the largest bankruptcy in U.S. history.
The Penn Central was created as a response to challenges faced by all three railroads in the late 1960s. The northeastern quarter of the United States, these railroads' service area, was the most densely populated region of the U.S. While railroads elsewhere in North America drew a high percentage of their revenues from the long-distance shipment of commodities such as coal, lumber, paper and iron ore, Northeastern railroads traditionally depended on a mix of services.
As it turned out, the merged Penn Central was little better off than its constituent roads were before. A merger implementation plan was drawn up, but not carried out. Attempts to integrate operations, personnel and equipment were not very successful, due to clashing corporate cultures, incompatible computer systems and union contracts. Track conditions deteriorated (some of these conditions were inherited from the three merged railroads) and trains had to be run at reduced speeds. This meant delayed shipments and personnel working a lot of overtime. As a result, operating costs soared. Derailments and wrecks became frequent, particularly in the midwest.
The American financial system was shocked when after only two years of operations, the Penn Central Transportation company was put into bankruptcy on June 21, 1970. It was the largest corporate bankruptcy in American history at that time. Although the Penn Central Transportation Company was put into bankruptcy, its parent Penn Central Company was able to survive.
The Penn Central continued to operate freight service under bankruptcy court protection. After private-sector reorganization efforts failed, Congress nationalized the Penn Central under the terms of the Railroad Revitalization and Regulatory Reform Act of 1976. The new law folded six northeastern railroads, the Penn Central and five smaller, failed lines, into the Consolidated Rail Corporation, commonly known as Conrail. The act took effect on April 1, 1976.
Read more on
Wikipedia
.
Brief History
: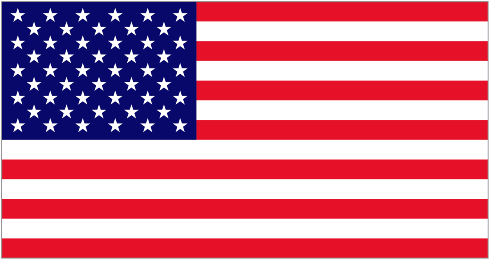 The U.S. is a country of 50 states covering a vast swath of North America, with Alaska in the northwest and Hawaii extending the nation's presence into the Pacific Ocean. Major Atlantic Coast cities are New York, a global finance and culture center, and capital Washington, DC. Midwestern metropolis Chicago is known for influential architecture and on the west coast, Los Angeles' Hollywood is famed for filmmaking.
Item Links:
We found: 4 different collections associated with
New Haven - Railroad
Item created by:
gdm
on 2017-10-10 09:57:40. Last edited by
gdm
on 2019-05-19 20:07:23
If you see errors or missing data in this entry, please feel free to
log in
and edit it. Anyone with a Gmail account can log in instantly.