Company History: Wabash was the product of an 1889 restructuring (under the leadership of Jay Gould) of several railroads centered around the Wabash St. Louis & Pacific. Wabash was unusual in that it evenly straddled the border between "eastern railroads" and railroads west of the Chicago-St.Louis-Memphis-New Orleans border. In the west, Wabash connected Kansas City, Omaha and Des Moines. Heading east from those points, Wabash reached St. Louis, Decatur, and Chicago. Then, clearly in the eastern territory, Wabash reached Fort Wayne, Detroit, Toledo and finally Buffalo. Total length was about 2500 miles. The Detroit to Buffalo line cut though southern Ontario, Canada on Canadian National trackage rights. That route also required a car float operation across the Detroit River. As a result, Wabash's Buffalo traffic was a fraction of that of competitors Nickel Plate and New York Central. However, Wabash's Detroit-Kansas City and Detroit-St. Louis service was a force to be reckoned with and well patronized by Michigan's automakers. The Wabash Cannonball was the name of the daytime passenger run between Detroit and St. Louis. The song of the same name was a hit long before it was ever applied to the train itself. Wabash bought control of the Ann Arbor in 1925 and soon after, Wabash and Delaware & Hudson jointly bought control of the Lehigh Valley (Wabash's principle connection in Buffalo.) This got the attention of the Pennsylvania Railroad who bought control of Wabash under the auspices of their "Pennsylvania Company" subsidiary in 1928.

As PRR planned their merger with New York Central, it became obvious that they could not take Wabash with them. The first step was to transfer control of Ann Arbor from Wabash to Detroit Toledo & Ironton (also in the Pennsylvania Company family.) Up to that point, Ann Arbor was routinely included in the official Wabash system map. Then PRR arranged for Wabash to be included in the Norfolk & Western-Nickel Plate-Pittsburgh & West Virginia merger that was being planned. PRR didn't overtly control the N&W but they did have considerable influence over them. The deal was made and the new, larger Norfolk & Western leased the Wabash for 50 years in October of 1964. At that point, Wabash became a paper railroad. They were finally merged out of existence by N&W successor Norfolk Southern in the 1990s.
Successor/Parent History
: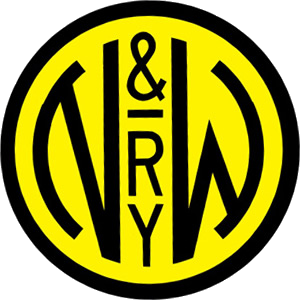 The Norfolk and Western Railway (reporting mark NW), was a US class I railroad, formed by more than 200 railroad mergers between 1838 and 1982. It was headquartered in Roanoke, Virginia, for most of its 150-year existence. Its motto was "Precision Transportation"; it had a variety of nicknames, including "King Coal" and "British Railway of America" even though the N&W had mostly articulated steam on its roster. During the Civil War, the N&W was the biggest railroad in the south and moved most of the products with their steam locomotives to help the South the best way they could.
NW was famous for manufacturing its own steam locomotives, which were produced at the Roanoke Shops, as well as its own hopper cars. Around 1960, NW became the last major American railroad to convert from steam locomotives to diesel motive power but didn't retire its last remaining Y class locomotives until 1964 and 1965. By 1965, steam on class I railroads was gone but steam wasn't gone on class II railroads until 1974 and class III and mining railroads retired their steam locomotives from their active roster until 1983. By 1983, steam in America on class I, II, III, and mining railroads had finally closed the chapter on America's 150 years of steam from 1830 - 1983.
In December 1959, NW merged with the Virginian Railway (reporting mark VGN), a longtime rival in the Pocahontas coal region. By 1970, other mergers with the Nickel Plate Road and Wabash formed a system that operated 7,595 miles (12,223 km) of road on 14,881 miles (23,949 km) of track from North Carolina to New York and from Virginia to Iowa.
In 1980, NW teamed up with the Southern Railway, another profitable carrier and created the Norfolk Southern Corporation holding company by merging its business operations with the business operations of the Southern Railway. The NW and the Southern Railway continued as separate railroads now under one holding company.
On December 31, 1990, the Southern Railway was renamed "Norfolk Southern Railway" to reflect the Norfolk Southern Corporation and on the same day, the renamed Norfolk Southern Railway gained full control of the Norfolk and Western Railway with the Norfolk and Western being transferred from the holding company to the renamed Norfolk Southern Railway, this began the final years of Norfolk and Western which was absorbed into the renamed Norfolk Southern Railway seven years later in 1997 (1990 to 1997 the Norfolk and Western continued operating by using paper operations).
In 1997 during the Conrail battle with CSX, Norfolk Southern Corporation's principal railroad, the renamed Norfolk Southern Railway, absorbed the Norfolk and Western Railway into their rail system, ending the existence of the Norfolk and Western Railway and having the renamed Norfolk Southern Railway becoming the only railroad in the entire Norfolk Southern system after that.
Brief History
: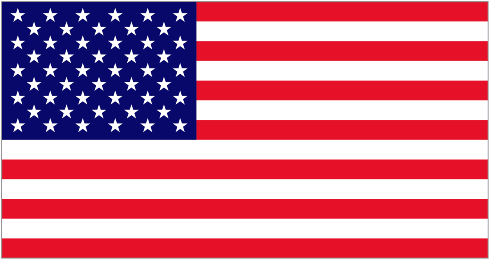 The U.S. is a country of 50 states covering a vast swath of North America, with Alaska in the northwest and Hawaii extending the nation's presence into the Pacific Ocean. Major Atlantic Coast cities are New York, a global finance and culture center, and capital Washington, DC. Midwestern metropolis Chicago is known for influential architecture and on the west coast, Los Angeles' Hollywood is famed for filmmaking.
Item Links:
We found: 3 different collections associated with
Wabash - Railroad
Item created by:
gdm
on 2017-10-10 09:59:07. Last edited by
gdm
on 2022-05-30 15:37:23
If you see errors or missing data in this entry, please feel free to
log in
and edit it. Anyone with a Gmail account can log in instantly.