Model Information: This model was introduced by Atlas in November of 2017. It is a 3rd generation model with body mount couplers and blackened metal wheels. It comes in two variations: offset and center door.
Prototype History
: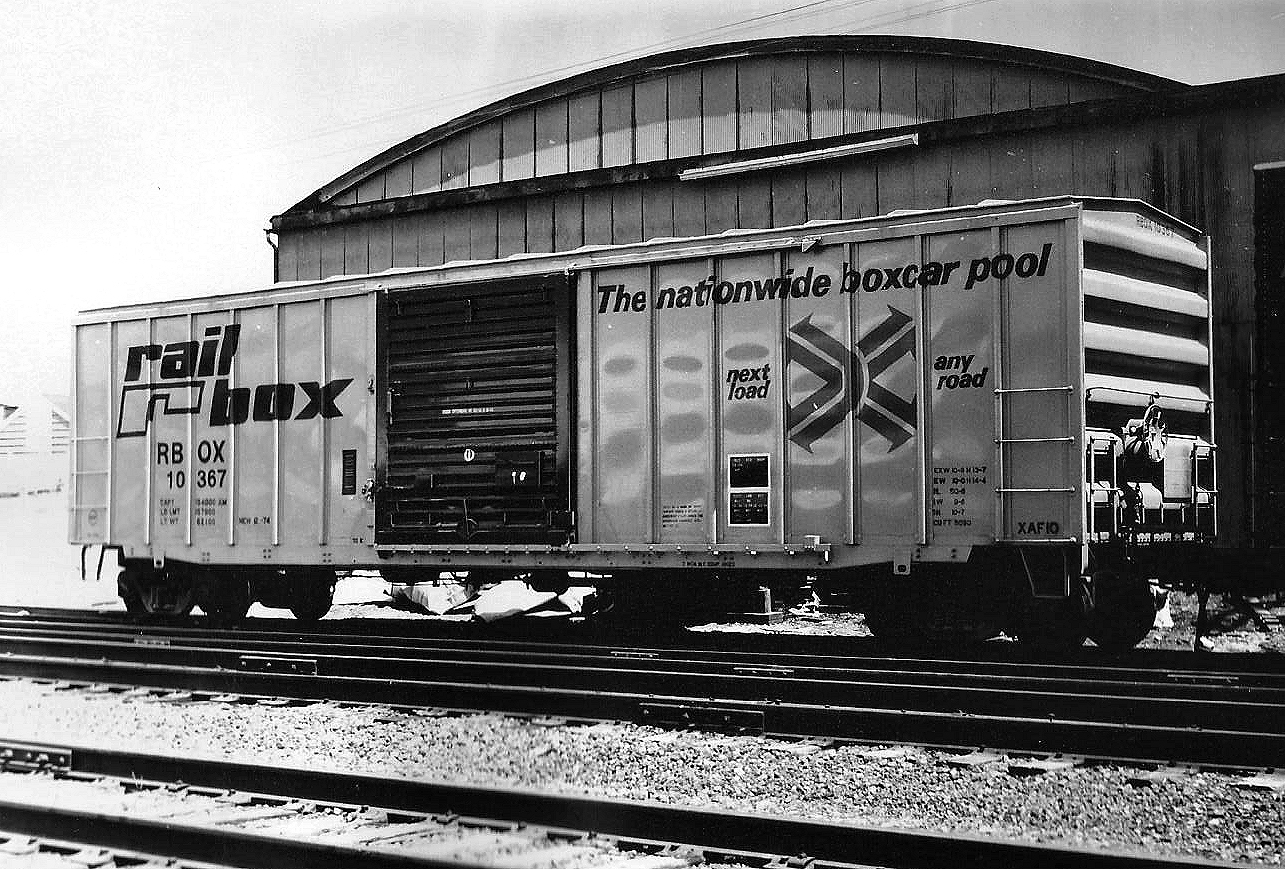 In the 1970's with the growth of the Per Diem business model, FMC produced a series of 50 foot box cars in different configurations. The single-sliding-door configuration is one of the best known and used widely by many different railroads. These cars were produced using the Gunderson metal works which FMC had acquired in 1965. In late 1975, FMC began producing a 5,077-cubic-foot Plate B box car for IPD and Railbox service. FMC's 5077s have seven panels to either side of the 10-foot door, an X-panel roof, and non-terminating ends that are slightly different from those used on FMC's earlier cars. Note how the sidesill is notched all the way back to the bolsters, a key feature of FMC's mature design.
The main difference between the 5077 cu. ft cars built by FMC vs the 5277-5347 cu. ft cars built by the same manufacturers is the overall height of the car, the smaller 5077 cars were Plate B while the larger 5277-5347 cars were Plate C. Over 4,300 cars were produced from 1975-1979 by FMC's Portland, Oregon plant. The cars were delivered in numerous colorful shortline paint schemes, as well as the nationwide car pool fleet of Railbox. Many secondhand cars were later seen in Class 1 railroads and large leasing company fleets under additional shortline reporting marks.
Road Name History
:

The 40 mile TO&E runs from Valiant, Oklahoma (near the Texas border) to West Line on the Oklahoma – Arkansas border. TO&E's sister railroad the De Queen & Eastern continues from West Line to Perkins. In addition to the DQ&E interchange, TO&E connects with the Kiamichi (ex-BN nee-Frisco) at Valiant.
The line was built in 1911 by a local lumber and coal company but Weyerhaeuser got control of it and the DQ&E early on. Under Weyerhaeuser control, TO&E operated as a paper railroad with DQ&E locomotives until the late 1960s when the first locomotives in decades to be lettered for TO&E began to arrive. Despite the separate locomotive fleets, the two railroads were operated hand in hand. In 2010, Weyerhaeuser sold their railroad properties to the Patriot Rail shortline group. It appears that since then, Patriot has been pushing TO&E back to the status of paper railroad under De Queen & Eastern.
Brand/Importer Information
: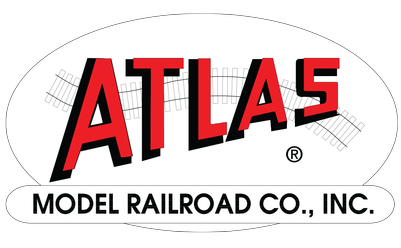 In 1924 Stephan Schaffan, Sr. founded the Atlas Tool Company in Newark, New Jersey. In 1933 his son, Stephan Schaffan, Jr., came to work for his father at the age of sixteen. Steve Jr. built model airplanes as a hobby and frequented a local hobby shop. Being an enterprising young man, he would often ask the owner if there was anything he could do to earn some extra spending money. Tired of listening to his requests, the hobby-store owner threw some model railroad track parts his way and said, "Here, see if you can improve on this".
In those days, railroad modelers had to assemble and build everything from scratch. Steve Jr. created a "switch kit" which sold so well, that the entire family worked on them in the basement at night, while doing business as usual in the machine shop during the day.
Subsequently, Steve Jr. engineered the stapling of rail to fiber track, along with inventing the first practical rail joiner and pre-assembled turnouts and flexible track. All of these products, and more, helped to popularize model railroading and assisted in the creation of a mass-market hobby. The budding entrepreneur quickly outgrew the limitations of a basement and small garage operation. Realizing they could actually make a living selling track and related products, Steve and his father had the first factory built in Hillside, New Jersey at 413 Florence Avenue in 1947. On September 30, 1949, the Atlas Tool Company was officially incorporated as a New Jersey company.
In 1985, Steve was honored posthumously for his inventions by the Model Railroad Industry Association and was inducted into the Model Railroad Industry Hall of Fame in Baltimore, Maryland. In addition, Steve was nominated and entered into the National Model Railroad Association Pioneers of Model Railroading in 1995.
In the early 1990s, the Atlas Tool Company changed its name to
Atlas Model Railroad Company, Inc.
Item created by:
gdm
on 2017-11-16 11:41:29
If you see errors or missing data in this entry, please feel free to
log in
and edit it. Anyone with a Gmail account can log in instantly.