Notes: On the Axis side of things, we're taking a look at an operational variant for Bolzano. The original Bolzano card is widely acknowledged to be badly overcosted, so it should come as no surprise here that the team's intention is to get the Bolzano model some more table-time. As with Achilles, both of Bolzano's Special Abilities are intended to represent her actions in a single battle, though as with a lot of the naval engagements in the Mediteranean, the Battle of Cape Teulada was fought quite conservatively so the development team have had to be a little more creative in their inspiration here. The use of the Scout Cruiser SA did raise some criticism in Bolzano's feedback thread, on the basis that since the two existing ships with the SA were designed with an expanded aviation capacity, this SA should only be applied to similarly specialised ships. However the design team feel that just because this SA has only been awarded on technical grounds in the past, this doesn't stop it being awarded for a ship's actions now. In any event, at least the Regia Marina won't have to rely on the japanese or Swedish to help out with the gunnery any more!


History
: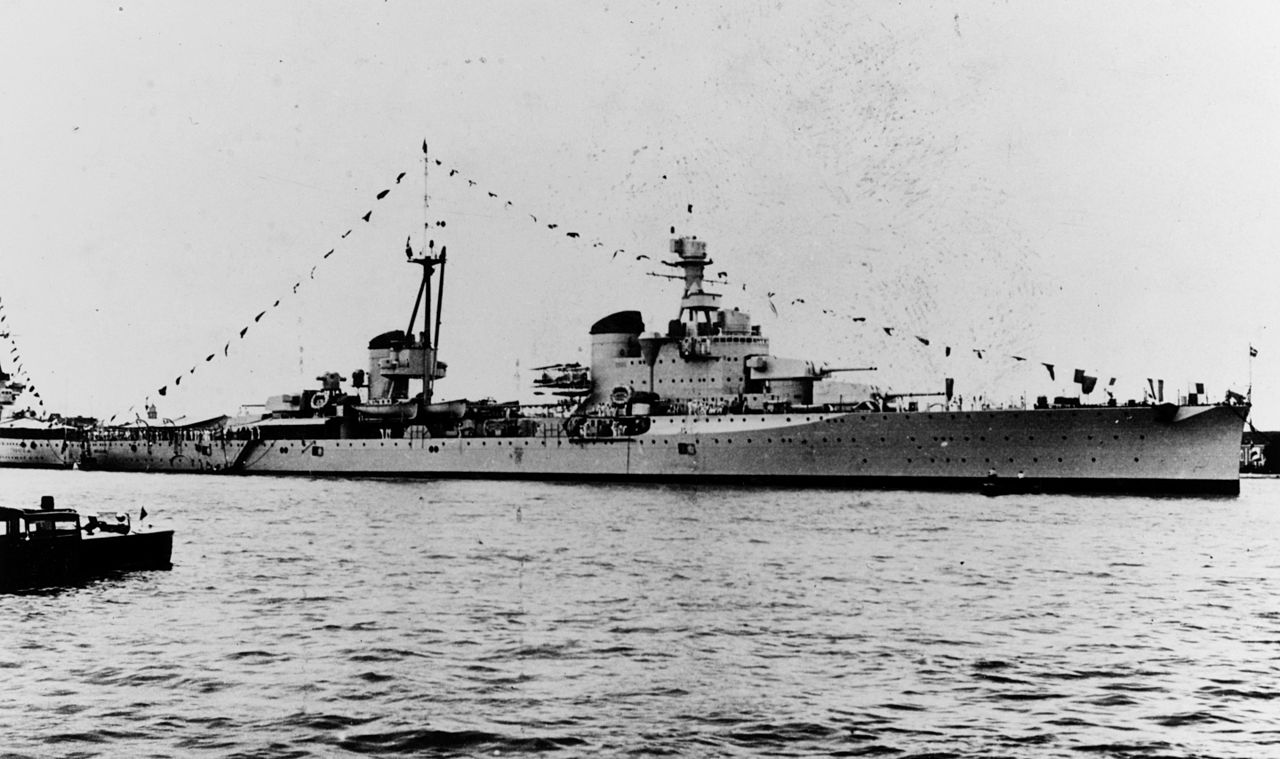 Bolzano was a unique heavy cruiser, sometimes considered to be a member of the Trento class, built for the Italian Regia Marina (Royal Navy) in the early 1930s, the last vessel of the type to be built by Italy. A modified version of the earlier Trento class, she had a heavier displacement, slightly shorter length, a newer model of 203-millimeter (8.0 in) gun, and a more powerful propulsion system, among other differences influenced by the Zara class that had followed the Trentos. Bolzano was built by the Gio. Ansaldo & C. between her keel laying in June 1930 and her commissioning in August 1933.
Bolzano had a fairly uneventful peacetime career, which primarily consisted of naval reviews for Italian and foreign dignitaries. She saw extensive action in the first three years of Italy's participation in World War II. She took part in the Battles of Calabria, Taranto, Cape Spartivento, and Cape Matapan. The ship was lightly damaged at Calabria, but she emerged from the other engagements unscathed. She also frequently escorted convoys to North Africa in 1941 and 1942 and patrolled for British naval forces in the central Mediterranean Sea.
The ship was torpedoed twice by British submarines; the first, in July 1941, necessitated three months of repairs. The second, in August 1942, caused extensive damage and ended the ship's career. She was eventually towed back to La Spezia, where repairs were to be completed. Resources were unavailable, however, and Bolzano remained there, out of action. Plans to convert her into a hybrid cruiser-aircraft carrier came to nothing for the same reason. After Italy surrendered to the Allies in September 1943, La Spezia was occupied by German forces; to prevent them from using her as a blockship, Italian and British frogmen sank Bolzano using Chariot manned torpedoes in June 1944. The Italian Navy ultimately raised the ship in September 1949 and broke her up for scrap.
History
:

Italy, a European country with a long Mediterranean coastline, has left a powerful mark on Western culture and cuisine. Its capital, Rome, is home to the Vatican as well as landmark art and ancient ruins. Other major cities include Florence, with Renaissance masterpieces such as Michelangelo's "David" and Brunelleschi's Duomo; Venice, the city of canals; and Milan, Italy's fashion capital.
Item created by:
gdm
on 2017-11-30 15:37:01. Last edited by
gdm
on 2019-09-02 07:58:17
If you see errors or missing data in this entry, please feel free to
log in
and edit it. Anyone with a Gmail account can log in instantly.