Model Information
: Lima introduced North American heavyweight passenger cars in their 1969-70 catalog, in 3 body styles: Coach, Combine and Observation.
It is inspired by the prototype of the
PRR P70 coach car
, with major differences though, starting with 3-axle trucks instead of 2 for the prototype.
First distributed in North America by AHM and PMI, it was later distributed by Model Power under their brand name. After Lima vanished in the mid 1990's, Model Power continued to produce a copy of these cars in a Chinese factory. All in all this model has been produced over 4 decades, with very few changes. The last versions released by Model Power in the late 2000's were fitted with dummy knuckle couplers instead of the original Rapido ones. Depending on year and origin of production, the wheels can be either nickel-silver plated metal or injection molded plastic.
Prototype History
: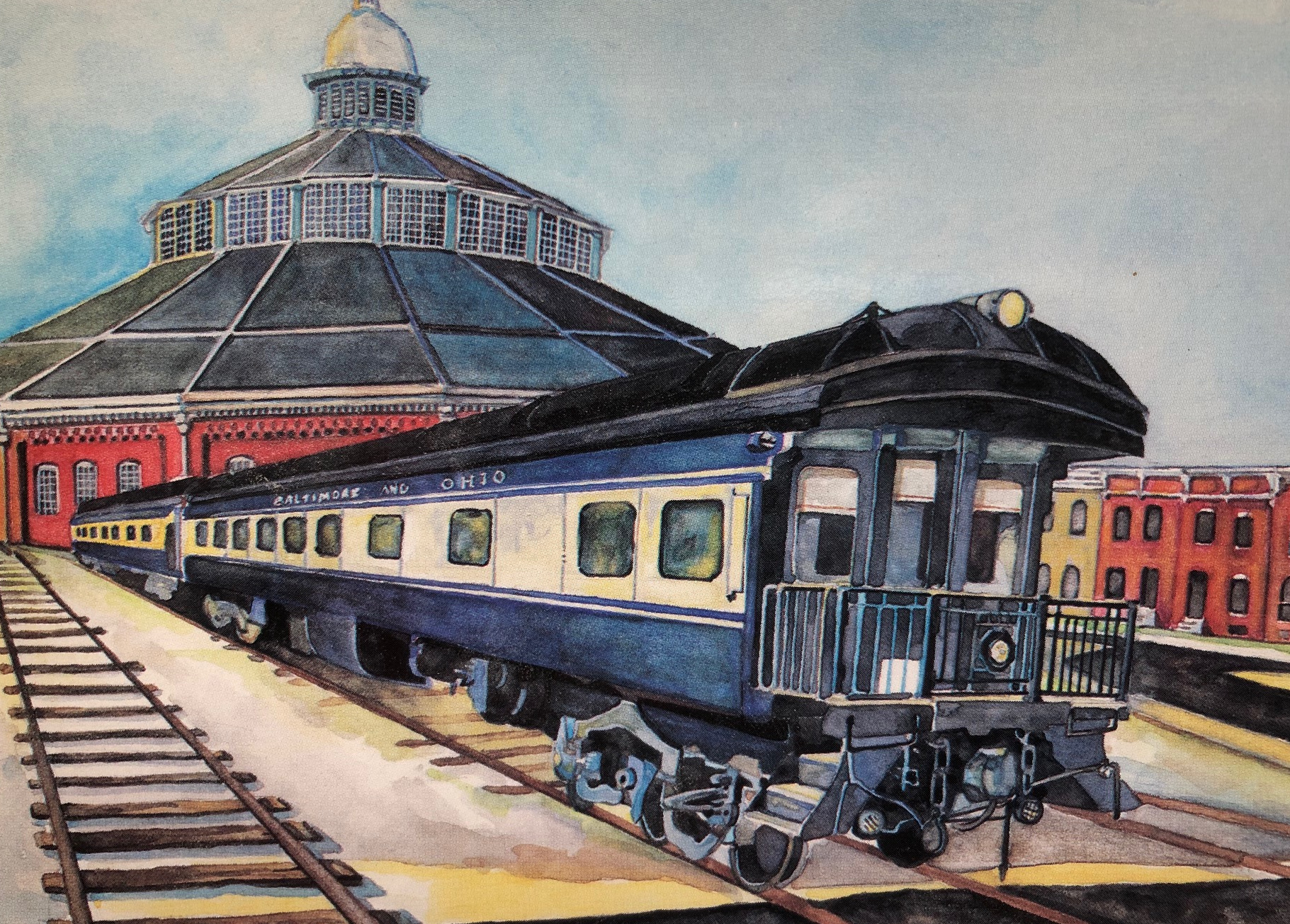 Pullman was the leading producer of heavyweight coaches during the 1st half of the twentieth century. They were known for the quality and luxury of the passenger cars. The observation car was a common sight on heavyweight consists during 1920s and 1930s.
An observation car/carriage/coach (in US English, often abbreviated to simply observation or obs) is a type of railroad passenger car, generally operated in a passenger train as the last carriage, with windows on the rear of the car for passengers' viewing pleasure. The cars were nearly universally removed from service on American railroads beginning in the 1950s as a cost-cutting measure in order to eliminate the need to "turn" the trains when operating out of stub-end terminals.
Road Name History
: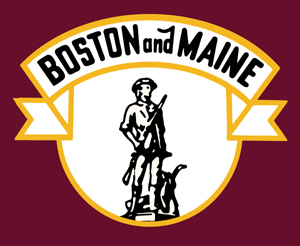 The Andover and Wilmington Railroad was incorporated March 15, 1833, to build a branch from the Boston and Lowell Railroad at Wilmington, Massachusetts, north to Andover, Massachusetts. The line opened to Andover on August 8, 1836. The name was changed to the Andover and Haverhill Railroad on April 18, 1837, reflecting plans to build further to Haverhill, Massachusetts (opened later that year), and yet further to Portland, Maine, with the renaming to the Boston and Portland Railroad on April 3, 1839, opening to the New Hampshire state line in 1840.
The Boston and Maine Railroad was chartered in New Hampshire on June 27, 1835, and the Maine, New Hampshire and Massachusetts Railroad was incorporated March 12, 1839, in Maine, both companies continuing the proposed line to South Berwick, Maine. The railroad opened in 1840 to Exeter, New Hampshire, and on January 1, 1842, the two companies merged with the Boston and Portland to form a new Boston and Maine Railroad.
The B&M flourished with the growth of New England's mill towns in the late 19th and early 20th centuries, but still faced financial struggles. It came under the control of J. P. Morgan and his New York, New Haven and Hartford Railroad around 1910, but anti-trust forces wrested control back. Later it faced heavy debt problems from track construction and from the cost of acquiring the Fitchburg Railroad, causing a reorganization in 1919.
By 1980, though still a sick company, the B&M started turning around thanks to aggressive marketing and its purchase of a cluster of branch lines in Connecticut. The addition of coal traffic and piggyback service also helped. In 1983 the B&M emerged from bankruptcy when it was purchased by Timothy Mellon's Guilford Transportation Industries for $24 million. This was the beginning of the end of the Boston & Maine corporate image, and the start of major changes, such as the labor issues which caused the strikes of 1986 and 1987, and drastic cost cutting such as the 1990 closure of B&M's Mechanicville, New York, site, the largest rail yard and shop facilities on the B&M system.
Guilford Rail System changed its name to Pan Am Railways in 2006. Technically, Boston & Maine Corporation still exists today but only as a non-operating ward of PAR. Boston & Maine owns the property (and also employs its own railroad police), while Springfield Terminal Railway, a B&M subsidiary, operates the trains and performs maintenance. This complicated operation is mainly due to more favorable labor agreements under Springfield Terminal's rules.
Read more on
Wikipedia
.
Brand/Importer Information
:

Formerly located in Cresskill, New Jersey, the now defunct Bev-Bel Corp. was founded by the late Irvin and Beverly Belkin in 1956. A prolific "boutique" producer of after-market, limited production, special run rolling stock and locomotives (in road names and non-traditional commemorative and holiday themed paint schemes that were not typically offered by the major manufacturers), Bev-Bel' sourced its models from Atlas Tool Co., Inc., Atlas Model Railroad Co., Inc., Bachmann, and Life-Like Trains.
Manufacturer Information
:

Lima S.p.A (Lima Models) was a brand of railway models made in Vicenza, Italy, for almost 50 years, from the early 1950s until the company ceased trading in 2004. Lima was a popular, affordable brand of 00 gauge and N gauge model railway material in the UK, more detailed H0 and N gauge models in France, Germany, Italy, Switzerland, and the United States as well as South Africa, Scandinavia and Australia. Lima also produced a small range of 0 gauge models. Lima partnered with various distributors and manufacturers, selling under brands such as A.H.M., Model Power, Minitrain and PMI (Precision Models of Italy). Market pressures from superior Far Eastern produce in the mid-1990s led to Lima merging with Rivarossi, Arnold, and Jouef. Ultimately, these consolidations failed and operations ceased in 2004.
Hornby Railways offered €8 million to acquire Lima's assets (including tooling, inventory, and the various brand names) in March of the same year, the Italian bankruptcy court of Brescia (town near Milan, last headquarters of Lima) approving the offer later that year. In December 2004, Hornby Railways formally announced the acquisition along with the Rivarossi (H0 North American and Italian prototypes), Arnold (N scale European prototypes), Jouef (H0 scale French prototypes), and Pocher (die-cast metal automobile kits) ranges. As of mid-2006, a range of these products has been made available under the Hornby International brand, refitted with NEM couplings and sprung buffers and sockets for DCC (Digital Command Control) decoders.
From Wikipedia
Item created by:
Alain LM
on 2017-12-23 15:53:52. Last edited by
gdm
on 2018-03-14 14:45:23
If you see errors or missing data in this entry, please feel free to
log in
and edit it. Anyone with a Gmail account can log in instantly.