Specific Item Information: Powered B-Unit
Model Information: EMDs F3s began showing up on the rails just as World War II was ending. As the wartime restrictions were being lifted, a tremendous burden was placed on the railroads as economic prosperity began to take off across the U.S. The days of the glorious steamers were numbered as many railroads were in dire need of motive power replacements. Add the economic advantages the F3s offered to the railroads, and the rest is history. Progress is always served. The 1500 horsepower F3s were remarkably proficient at both heavy freight as well as fast-passenger service. With a body design that defines what many consider to be the most attractive diesel ever produced, the F3 offered a large canvas for the wonderfully imaginative and colorful paint schemes that many railroads proudly utilized to show off their passenger trains. EMD was to build 1107 A units and 694 B units before production was changed to the newer F7s in February of 1949.
DCC Information: Paragon3 Sound & Operation System FEATURING ROLLING THUNDER

Operates in DC & DCC (use DCMaster for DC Sound)
Record & Play Operation - Records and plays back sounds and movements once or repeatedly for automatic operation
16-bit Sample Rate for exceptional high frequency sound clarity
Alternate Whistle / Horn where applicable for locomotive with air horn and steam whistle - both the main whistle and alternate can be easily played
Adjustable bell ringing interval for faster or slower bell
Numerous user-mappable functions with available keys
Passenger Station Ambient Sounds - Controlled with Function Key
Freight Yard related radio chatter - Controlled with Function Key
Lumber Yard Ambient Sounds - Controlled with Function Key
Farm related radio chatter - Controlled with Function Key
Crew Radio Communications - Controlled with Function Key
Maintenance Yard related radio chatter - Controlled with Function Key
Demo Mode for display and demonstrations
Simple Programming with Integral DCC Decoder
Individually adjustable sound volumes for most effects
Prototype History
: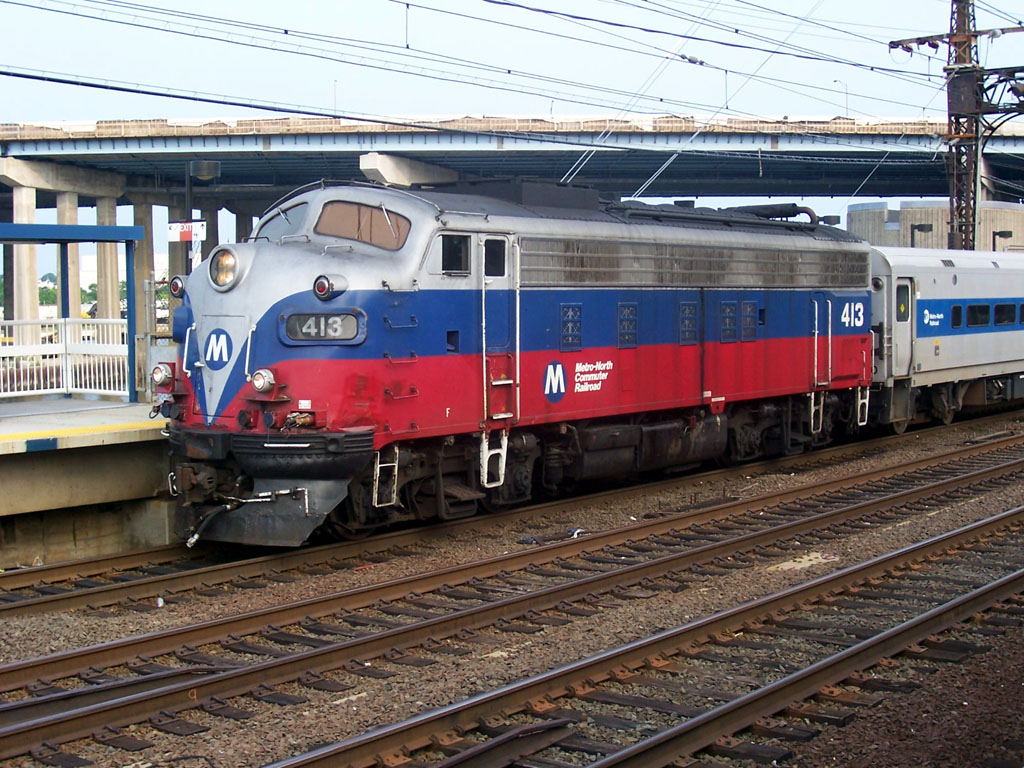 The EMD F3 was a 1,500-horsepower (1,100 kW) B-B freight- and passenger-hauling diesel locomotive produced between July 1945 and February 1949 by General Motors' Electro-Motive Division. Final assembly was at GM-EMD's La Grange, Illinois plant. A total of 1,111 cab-equipped lead A units and 696 cabless booster B units were built.
The F3 was the third model in GM-EMD's highly successful F-unit series of cab unit diesel locomotives, and it was the second most produced of the series. The F3 essentially differed from the EMD F2 in that it used the "new" D12 generator to produce more power, and from the later EMD F7 in electrical equipment. Some late-model F3's had the same D27 traction motors, along with the heavier-duty electrical cables, used in the F7, and were referred to as model F5 by EMD's Engineering Department.
From Wikipedia
Read more on
American-Rails.com
Road Name History
: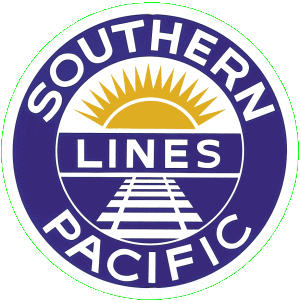 The Southern Pacific Transportation Company (reporting mark SP), earlier Southern Pacific Railroad and Southern Pacific Company, and usually called the Southern Pacific or (from the railroad's initials) Espee, was an American Class I railroad. It was absorbed in 1988 by the company that controlled the Denver and Rio Grande Western Railroad and eight years later became part of the Union Pacific Railroad.
The railroad was founded as a land holding company in 1865, later acquiring the Central Pacific Railroad by lease. By 1900 the Southern Pacific Company was a major railroad system incorporating many smaller companies, such as the Texas and New Orleans Railroad and Morgan's Louisiana and Texas Railroad. It extended from New Orleans through Texas to El Paso, across New Mexico and through Tucson, to Los Angeles, through most of California, including San Francisco and Sacramento. Central Pacific lines extended east across Nevada to Ogden, Utah, and reached north through Oregon to Portland. Other subsidiaries eventually included the St. Louis Southwestern Railway (Cotton Belt), the Northwestern Pacific Railroad at 328 miles (528 km), the 1,331 miles (2,142 km) Southern Pacific Railroad of Mexico, and a variety of 3 ft (914 mm) narrow gauge routes.
In 1929 SP/T&NO operated 13848 route-miles not including Cotton Belt, whose purchase of the Golden State Route circa 1980 nearly doubled its size to 3,085 miles (4,965 km), bringing total SP/SSW mileage to around 13,508 miles (21,739 km).
By the 1980s route mileage had dropped to 10,423 miles (16,774 km), mainly due to the pruning of branch lines. In 1988 the Southern Pacific was taken over by D&RGW parent Rio Grande Industries. The combined railroad kept the Southern Pacific name due to its brand recognition in the railroad industry and with customers of both constituent railroads. Along with the addition of the SPCSL Corporation route from Chicago to St. Louis, the total length of the D&RGW/SP/SSW system was 15,959 miles (25,684 km).
By 1996 years of financial problems had dropped SP's mileage to 13,715 miles (22,072 km), and it was taken over by the Union Pacific Railroad.
Read more on
Wikipedia
.
Brand/Importer Information
: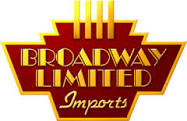 Broadway Limited Imports, LLC
defines itself as "
the world's foremost producer of top-quality HO and N scale model trains
".
Broadway Limited Imports is composed of a team of 15 fun loving individuals who are dedicated to creating the most realistic model railroading experience possible, with the best customer service possible.
The Broadway Limited Imports headquarters is located in Ormond Beach, Florida at 9 East Tower Circle. It's just under an hour's drive from Disney World.
About Broadway Limited Imports.
Item created by:
Powderman
on 2018-01-27 16:16:51. Last edited by
scottakoltz
on 2020-06-18 10:15:27
If you see errors or missing data in this entry, please feel free to
log in
and edit it. Anyone with a Gmail account can log in instantly.