Specific Item Information:
A.E. Staley Mfg. Co. (TLCX Leased)
As-built paint and configuration
TLCX 35030-35114, built 1969 (P-S Lot 9427)

Model Information: One of the larger sizes offered in the Pullman-Standard covered hopper catalog, the PS-2CD 4785 cubic foot design could be optimized for a variety of commodities, from grain products, to chemical or mineral ladings. Introduced in 1967 and built at their Butler, PA plant, the basic design would see refinements to its basic design over its five-year production span. The end "cages" of the cars would change over this period, with revisions to the end grab iron and support arrangements. Later production would also feature tall shear plates as part of the end sills, adding another visual distinction to this family of cars.
Prototype History
: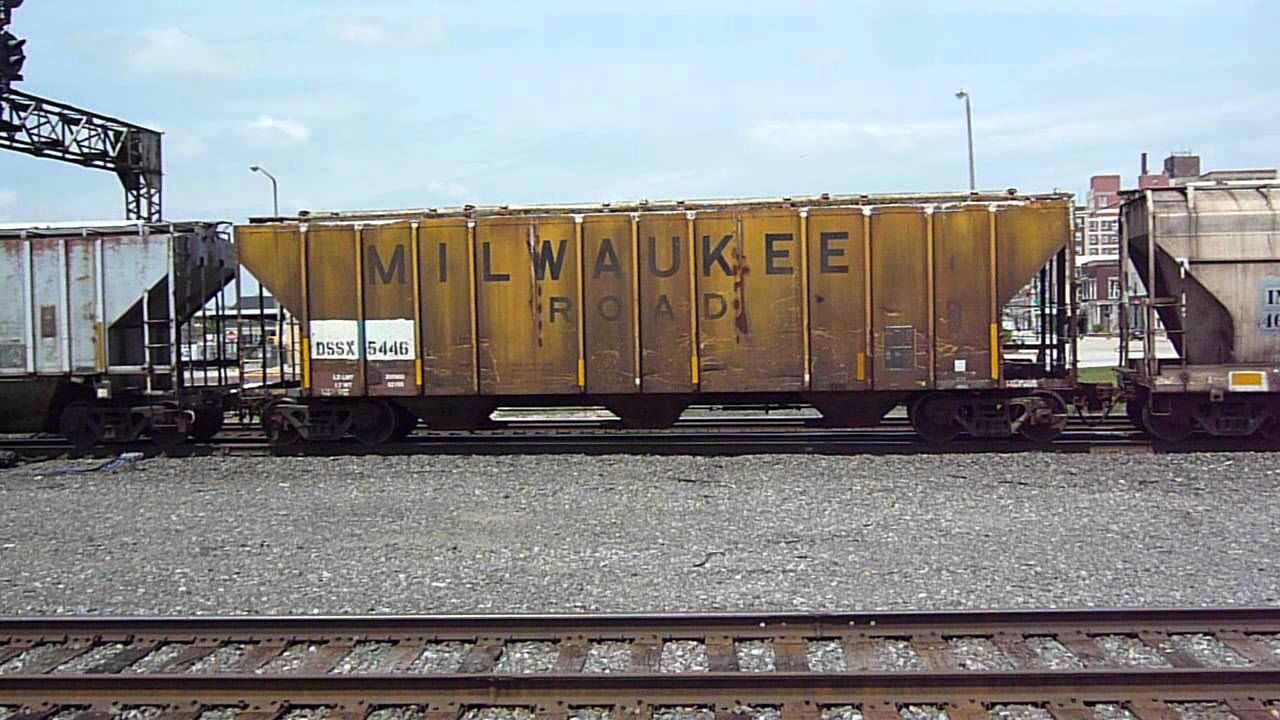 Like their PS-1 boxcars, PS-5 gondolas and other car designs, Pullman Standard applied the PS-2 classification to all of its covered hoppers. Pullman Standard built covered hoppers in many sizes and configurations. But say "PS-2" to railfans and it is this particular car that usually first comes to mind. The 2003 cubic foot car was one of the first, smallest and prolific of the PS-2 cars.
Pullman began building its standardized freight car designs with the PS-1 boxcar in 1947. Next up would be a standard covered hopper – hence PS-2 – shortly thereafter. Although covered hoppers are among the most common cars on the rails today, in 1947 they were a rarity. The PS-2's primary competition wasn't other covered hopper designs but boxcars. Grain, cement, sand and dried chemicals were carried mostly in boxcars prior to the 1950s either in sacks and bags or poured in bulk through hatches in the roof. The theory here was that it made more sense to utilize a single car for a variety of products. The car could carry bags of cement one way and then cut lumber the other. Of course a car that could do many things often couldn't do many of them well.
Road Name History
:

Augustus Eugene Staley (25 February 1867 - 26 December 1940) founded a sales company for food starch in Baltimore in 1898. On 6 November 1906, he incorporated his starch business that he had created in Baltimore, Maryland in order to start the production of food starch. In 1909 Mr. Staley purchased an inoperative cornstarch plant in Decatur, IL. He paid $45,000 and spent three years rebuilding and upgrading the plant with capital that he had raised from stockholders. The factory began processing on March 12, 1912.
The company has produced many famous household brands including Staley Pancake and Waffle Syrup, Sta-Puf fabric softener, and Sta-Flo liquid starch. The two latter brands were subsequently sold to Dial.
A. E. Staley Manufacturing was one of the largest processors of corn in the United States, second only to the Archer Daniels Midland Corporation, also based in Decatur, Illinois. It also processed soybeans under a partnership agreement with Archer Daniels Midland at its Decatur, Illinois plant. Archer Daniels Midland, through a subsidiary, owned 7.4% of A.E. Staley and often time, Archer Daniel Midland would assist A.E. Staley with filling corn syrup order for CPC international when the company was in short supply of product. Both companies also had joint ventures producing corn sweeteners in Central America.
In 1985, A. E. Staley purchased CFS Continental, a wholesale grocery company, for $360 million. A. E. Staley stated a need to diversify away from bulk food processing. After the acquisition, A. E. Staley changed its name to Staley Continental.
In 1988, British company Tate & Lyle acquired 90% of A. E. Staley for $1.42 billion. Prior to the purchase, Tate & Lyle announced that it planned to sell CFS Continental to SYSCO, another wholesale grocer, for $700 million to help fund the acquisition. In 2000, Tate & Lyle acquired the remaining 10% of A. E. Staley.
From Wikipedia
Brand/Importer Information
:

ScaleTrains.com, Inc. is an upstart HO and N Scale model manufacturer that was founded by a team with more than 125 years of accumulated experience in the model railroad hobby and industry.
ScaleTrains is specifically focused on the tiny details in the printing and quality of the construction. The four friends who founded the company are all avid modelers themselves. Their factory is located in Tennessee. Unlike most other companies, they offer a range of different levels of complexity in their offerings so as to be able to provide products for both the budget-conscious collector as well as the detail-focused model enthusiast without compromising on quality for either.
They range covers the following, by increasing level of detailing:
Operator™ trains are built for modelers who enjoy running high-quality, realistic trains at an affordable price. Designed from builder's drawings and photographs, Operator models have fewer factory-applied parts and simplified printing. For added versatility, super-detail parts are available separately.
The Rivet Counter™ line strives to create the most accurately detailed models imaginable. The real-world counterpart is meticulously researched to ensure prototype fidelity. Each model features numerous factory applied parts including roadname and road number specific details whenever possible.
Museum Quality™ models are historically accurate replicas of the most famous locomotives in North American railroading history. Exhaustive research and a commitment to perfection combine to create the ultimate scale model. Museum Quality trains establish new standards which make them just as legendary as the original.
Item created by:
Powderman
on 2018-11-16 13:55:32. Last edited by
CNW400
on 2020-07-20 12:39:54
If you see errors or missing data in this entry, please feel free to
log in
and edit it. Anyone with a Gmail account can log in instantly.