Series Information: Modern rolling stock painted with a scheme from a defunct company. This can be a prototypical heritage scheme from an actual road name or a fantasy paint scheme invented by a model train manufacturer.
Model Information
:
Precision Drive Mechanism engineered for continuous heavy load towing and smooth slow speed operation
Premium Caliber Painting with Authentic Paint Schemes
Prototypical Light Operation with Golden White LED Headlight, Rear Light
ABS Body with Die Cast chassis for Maximum Tractive Effort
(2) Operating MicroTrains #1015 or Compatible Couplers
Separately Applied Handrails, Ladders, Whistle, and Brass Bell
Will Operate on Code 55, 70, 83 & 100 Rail
Recommended Minimum Radius: 9.75 inches
Shipping Weight: 0.5 lbs
Box Dimensions: L8.5" x W2.75" x H1.25"
DCC Information
:
Paragon3 Sound & Operation System FEATURING ROLLING THUNDER(TM) with Authentic Sounds and Prototypical Operation in both DC and DCC environments
Integral DCC Decoder with Back EMF for Industry Best Slow Speed Operation in DC and DCC
Operates in DC & DCC (use DCMaster for DC Sound)
Record & Play Operation - Records and plays back sounds and movements once or repeatedly for automatic operation
16-bit Sample Rate for exceptional high frequency sound clarity
Alternate Whistle / Horn where applicable for locomotive with air horn and steam whistle - both the main whistle and alternate can be easily played
Adjustable bell ringing interval for faster or slower bell
Numerous user-mappable functions with available keys
Passenger Station Ambient Sounds - Controlled with Function Key
Freight Yard related radio chatter - Controlled with Function Key
Lumber Yard Ambient Sounds - Controlled with Function Key
Farm related radio chatter - Controlled with Function Key
Crew Radio Communications - Controlled with Function Key
Maintenance Yard related radio chatter - Controlled with Function Key
Demo Mode for display and demonstrations
Simple Programming with Integral DCC Decoder
Individually adjustable sound volumes for most effects
Prototype History
: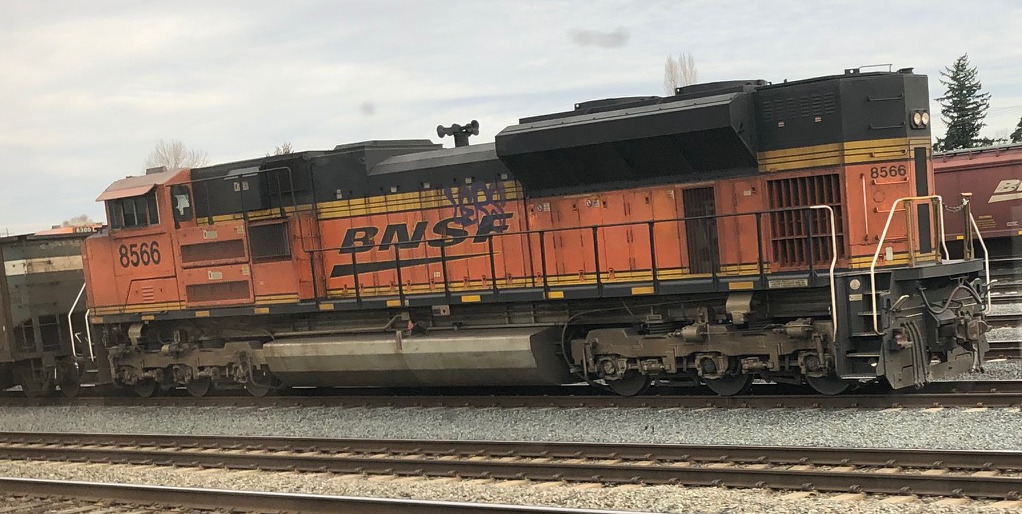 The EMD SD70 is a series of high-powered, single engined 4,000hp to 4,300hp, diesel-electric locomotives produced by Electro-Motive Division (EMD). All locomotives of this series are hood units with C-C trucks. Production commenced in late 1992 and since then over 4,000 units have been produced. The most produced models of the series are the SD70M, SD70MAC and SD70ACe models. All SD70 models were delivered with the self-steering radial truck HTCR , then from SD70ACe and SD70M-2 models, with non-radial HTSC truck. The radial truck allows the axles to steer in curves which reduces wear on the wheels and railhead.
The SD70ACe AC-traction diesel locomotive (most in the industry simply call them SD70 "Ace" or "Aces") is the successor to the older SD70MAC. It was first introduced in 2004, and has been in production since 2005. It was originally designed to comply with EPA Tier 2 locomotive emissions regulations. Beginning in 2012, newly built SD70ACe's were EPA Tier 3 compliant. SD70ACes are equipped with EMD's 16-710-G3C-T2 prime mover, rated at 4,300 horsepower (3,200 kW); later Tier 3 models are rated at 4,500 horsepower (3,400 kW). The model is still in production as EMD's primary long-haul domestic locomotive.
Although mechanically similar to earlier SD70 units, the SD70ACe rides on a new underframe and uses mostly new sheet metal above the frame. Electrical cables and air lines have been routed beneath the walkways on opposite sides, allowing easier access for maintenance. Continuing the designs of the SD80 and SD90 series, the radiator on the locomotive is nearly as wide as the cab, the center hood section is a step down below the roofline, and the dynamic brakes have been moved to the rear of the hood. The SD70ACe uses the cab design of late-model SD90MAC-H units, which uses rectangular window glass and is externally different from the two cab variations used on earlier SD70M and SD70MAC units. In 2008, EMD standardized the isolated cab on subsequent SD70ACes after non-isolated cab units were restricted from leading on BNSF Railway due to excessive cab vibration. Purchasers included ArcelorMittal, BNSF Railway, Canadian National Railway, CSX Transportation, Ferromex, Kansas City Southern Railway, Montana Rail Link, Norfolk Southern Railway, CVG Ferrominera Orinoco, Union Pacific Railroad, Quebec North Shore and Labrador Railway, BHP Billiton, and shortline Arkansas and Missouri Railroad.
Read more on
Wikipedia
, on
American-Rails.com
and on
Locomotive wiki
.
Full EMD SD70ACe data sheet on
The Diesel Workshop
.
Road Name History
: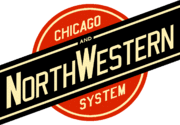 The Chicago and North Western Transportation Company (reporting mark CNW) was a Class I railroad in the Midwestern United States. It was also known as the North Western. The railroad operated more than 5,000 miles (8,000 km) of track as of the turn of the 20th century, and over 12,000 miles (19,000 km) of track in seven states before retrenchment in the late 1970s.
Until 1972, when the company was sold to its employees, it was named the Chicago and North Western Railway. The C&NW became one of the longest railroads in the United States as a result of mergers with other railroads, such as the Chicago Great Western Railway, Minneapolis and St. Louis Railway and others.
By 1995, track sales and abandonment had reduced the total mileage back to about 5,000. The majority of the abandoned and sold lines were lightly trafficked branches in Iowa, Illinois, Minnesota, South Dakota and Wisconsin. Large line sales, such as those that resulted in the Dakota, Minnesota and Eastern Railroad further helped reduce the railroad to a mainline core with several regional feeders and branches.
The company was purchased by Union Pacific Railroad (UP) in April 1995 and ceased to exist.
Brand/Importer Information
: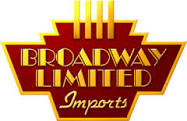 Broadway Limited Imports, LLC
defines itself as "
the world's foremost producer of top-quality HO and N scale model trains
".
Broadway Limited Imports is composed of a team of 15 fun loving individuals who are dedicated to creating the most realistic model railroading experience possible, with the best customer service possible.
The Broadway Limited Imports headquarters is located in Ormond Beach, Florida at 9 East Tower Circle. It's just under an hour's drive from Disney World.
About Broadway Limited Imports.
Item created by:
CNW400
on 2019-03-14 11:14:03. Last edited by
Alain LM
on 2021-02-17 07:49:33
If you see errors or missing data in this entry, please feel free to
log in
and edit it. Anyone with a Gmail account can log in instantly.