History: The Brooklyn-class cruisers were seven light cruisers of the United States Navy that served during World War II. Armed with 5 (three forward, two aft) triple turrets mounting 6-inch guns, they and their two near sisters of the St. Louis-class mounted more heavy-caliber guns than any other US cruisers. The Brooklyns were all commissioned during 1937 and 1938 in the time between the start of the war in Asia and before the outbreak of war in Europe. They served extensively in both the Pacific and Atlantic theaters during World War II. Though some were heavily damaged, all survived the war. All were decommissioned shortly after the end of the war, and five were transferred in 1951 to South American navies, where they served for many more years. One of these, the General Belgrano, formerly the USS Phoenix (CL-46), was sunk during the Falklands War in the 1980s.

The Brooklyn-class ships were a strong influence on US cruiser design. Nearly all subsequent US cruisers, heavy and light, were directly or indirectly based on them. Notable among these are the Cleveland-class light cruiser and Baltimore-class heavy cruiser of World War II.
Information: A cruiser is a type of warship. Modern cruisers are generally the largest ships in a fleet after aircraft carriers and amphibious assault ships, and can usually perform several roles. The term has been in use for several hundred years, and has had different meanings throughout this period. During the Age of Sail, the term cruising referred to certain kinds of missions—independent scouting, commerce protection, or raiding—fulfilled by a frigate or sloop-of-war, which were the cruising warships of a fleet.
Information: A light cruiser is a type of small- or medium-sized warship. The term is a shortening of the phrase "light armored cruiser", describing a small ship that carried armor in the same way as an armored cruiser: a protective belt and deck. Prior to this smaller cruisers had been of the protected cruiser model, possessing armored decks only. While lighter and smaller than other contemporary ships they were still true cruisers, retaining the extended radius of action and self-sufficiency to act independently across the world. Through their history they served in a variety of roles, primarily as convoy escorts and destroyer command ships, but also as scouts and fleet support vessels for battle fleets.
History
: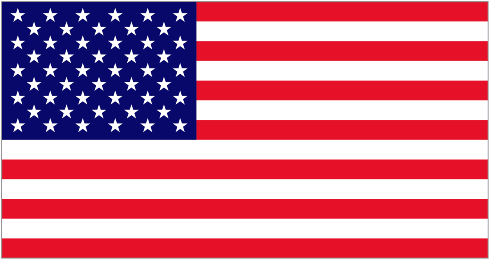 The U.S. is a country of 50 states covering a vast swath of North America, with Alaska in the northwest and Hawaii extending the nation's presence into the Pacific Ocean. Major Atlantic Coast cities are New York, a global finance and culture center, and capital Washington, DC. Midwestern metropolis Chicago is known for influential architecture and on the west coast, Los Angeles' Hollywood is famed for filmmaking.
Item Links:
We found: 3 different collections associated with
Brooklyn - Cruiser - Light Cruiser
Item created by:
Lethe
on 2019-03-20 12:17:22. Last edited by
gdm
on 2019-03-27 11:36:14
If you see errors or missing data in this entry, please feel free to
log in
and edit it. Anyone with a Gmail account can log in instantly.