History: HMS King George V (pennant number 41) was the lead ship of the five British King George V-class battleships of the Royal Navy. Laid down in 1937 and commissioned in 1940, King George V operated during the Second World War in all three major theatres of war, the Atlantic, Mediterranean and Pacific, as well as part of the British Home Fleet and Pacific Fleets. In May 1941, along with HMS Rodney, King George V was involved in the hunt for and pursuit of the German battleship Bismarck, eventually inflicting severe damage which led to the German vessel's sinking. On 1 May 1942 the destroyer HMS Punjabi sank after a collision with King George V in foggy conditions. King George V took part in Operation Husky (the allied landings in Sicily) and bombarded the island of Levanzo and the port of Trapani. She also escorted part of the surrendered Italian Fleet, which included the battleships Andrea Doria and Caio Duilio, to Malta. In 1945 King George V took part in operations against the Japanese in the Pacific.

King George V was made flagship of the British Home Fleet on 1 April 1941, she remained so during the rest of the war and became a training battleship in November 1947.
Class
: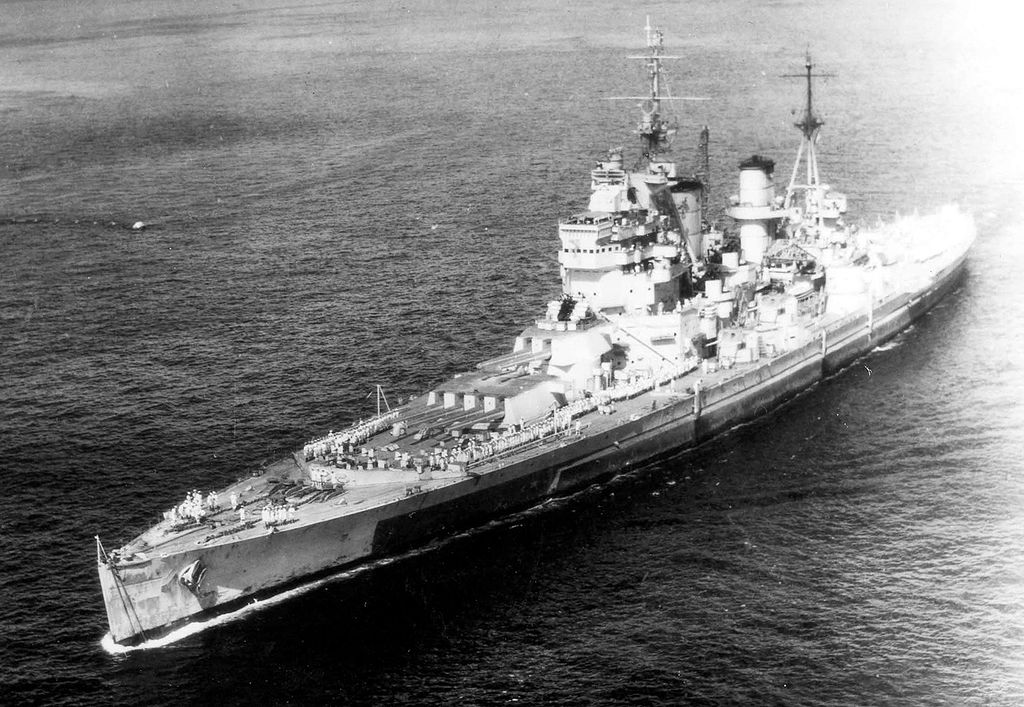 The King George V-class battleships were the most modern British battleships used during World War II. Five ships of this class were commissioned: HMS King George V (1940), HMS Prince of Wales (1941), HMS Duke of York (1941), HMS Howe (1942) and HMS Anson (1942).
The Washington Naval Treaty of 1922 limited all of the number, displacement, and armament of warships built following its ratification, and this was extended by the First London Naval Treaty but these treaties were due to expire in 1936. With increased tension between Britain, the United States, Japan, France and Italy, it was supposed by the designers of these battleships that the treaty might not be renewed and the ships of the King George V class were designed with this possibility in mind.
All five ships would see combat during World War II, with King George V and Prince of Wales being involved in the action on 24 May to 27 May that resulted in the German battleship Bismarck being sunk. Following this on 25 October 1941, Prince of Wales was sent to Singapore arriving on 2 December and becoming the flagship of Force Z. On 10 December, Prince of Wales was attacked by Japanese bombers and sank with the loss of 327 of its men. In the aftermath of the sinking, King George V, Duke of York, Howe and Anson provided escort duty to convoys bound for Russia. On 1 May 1942, King George V collided with the destroyer HMS Punjabi, resulting in King George V being sent to Gladstone docks for repairs on 9 May, before returning to escort duty on 1 July 1942. On October 1942 Duke of York was sent to Gibraltar, as the new flagship of Force H and supported the Allied landings in North Africa in November. Anson and Howe would also provide cover for multiple convoys bound for Russia from late 1942 until 1 March 1943, when Howe provided convoy cover for the last time. In May 1943 King George V and Howe were moved to Gibraltar in preparation for Operation Husky. The two ships bombarded Trapani naval base and Favignana on 11–12 July and also provided cover for Operation Avalanche on 7 September to 14 September. During this time Duke of York and Anson participated in Operation Gearbox, which was designed to draw attention away from Operation Husky. Duke of York was also heavily involved in the action that sunk the German battleship Scharnhorst on 25 December 1943. This battle was also the last time that British and German capital ships fought each other during World War II.
In late March 1945, King George V and Howe were sent to the Pacific as part of Task Force 57. On 4 May 1945, King George V and Howe led a forty-five minute bombardment of Japanese air facilities in the Ryukyu Islands. King George V fired her guns in anger for the last time in a night bombardment of Hamamatsu on 29 July and 30 July 1945. Duke of York and Anson were also dispatched to the Pacific, but arrived too late to participate in hostilities. On 15 August Duke of York and Anson accepted the surrender of Japanese forces occupying Hong Kong and along with King George V were present for the official Japanese surrender in Tokyo Bay. Following the end of World War II, the ships were slowly phased out of service and by 1957 all of the ships had been sold off for scrap; a process that was completed by 1958
History
: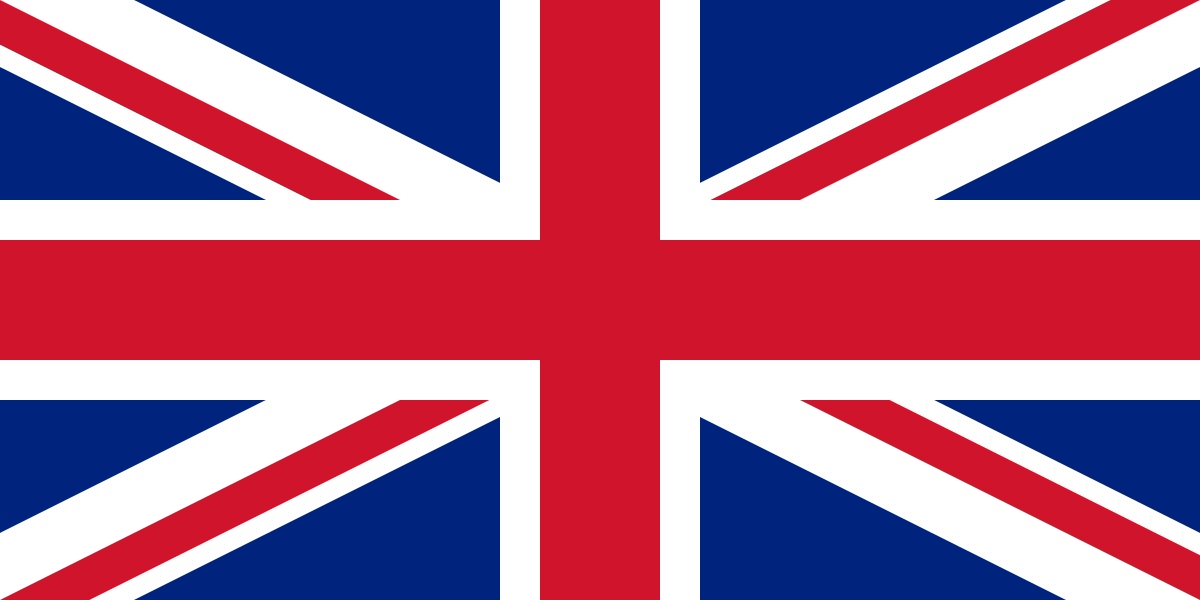 The United Kingdom, made up of England, Scotland, Wales and Northern Ireland, is an island nation in northwestern Europe. England – birthplace of Shakespeare and The Beatles – is home to the capital, London, a globally influential centre of finance and culture. England is also site of Neolithic Stonehenge, Bath's Roman spa and centuries-old universities at Oxford and Cambridge.
Item Links:
We found: 2 different collections associated with
HMS King George V - Battleship
Item created by:
Lethe
on 2019-03-24 10:06:57. Last edited by
gdm
on 2019-05-16 19:41:00
If you see errors or missing data in this entry, please feel free to
log in
and edit it. Anyone with a Gmail account can log in instantly.