History: USS Floyd B. Parks was named for Major Floyd B. Parks USMC (1911–1942). The destroyer was laid down by the Consolidated Steel Corporation at Orange, Texas on 30 October 1944, launched on 31 March 1945 by Mrs. Floyd B. Parks, widow of Major Parks and commissioned on 31 July 1945.

Floyd B. Parks arrived at San Diego, her home port, 16 November 1945, and sailed 20 November for her first tour of duty in the Far East, patrolling the coast of China and operating in the Marianas Islands until her return to San Diego 11 February 1947. In the period prior to the outbreak of war in Korea, Floyd B. Parks twice more deployed to the Far East for duty with the US 7th Fleet, returning from her second such cruise 13 June 1950, just before the North Koreans crossed the 38th parallel. At once she prepared to return to duty as a standby at Pearl Harbor, available should war spread, returning to San Diego 20 August.
Class
: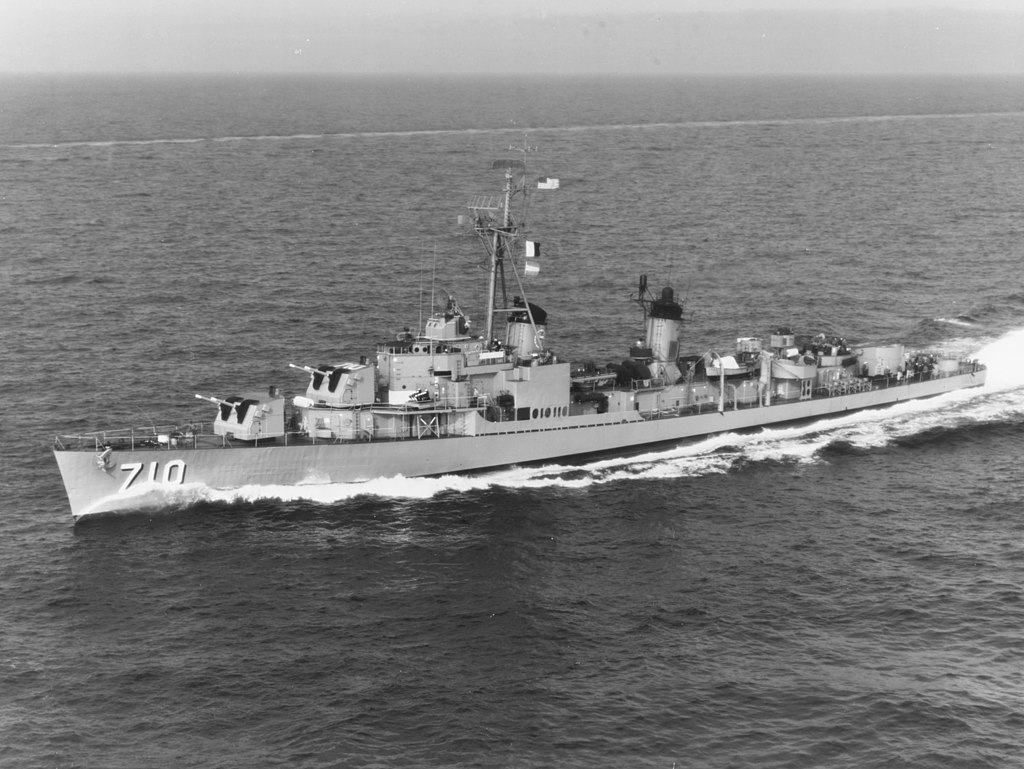 The Gearing class was a series of 98 destroyers built for the U.S. Navy during and shortly after World War II. The Gearing design was a minor modification of the Allen M. Sumner class, whereby the hull was lengthened by 14 ft (4.3 m) at amidships, which resulted in more fuel storage space and increased the operating range. The first Gearings were not ready for service until mid-1945 and thus saw little service in World War II. They continued serving, with a series of upgrades, until the 1970s. At that time many were sold to other nations, where they served many more years.
Nine Gearing-class ships still exist. ARM Netzahualcóyotl (ex-Steinaker) was active in the Mexican Navy until 2014 and is slated to be sunk as an artificial reef. As of April 2012 two were laid up in non-operational condition in Kaohsiung, Taiwan: ROCS Chien Yang (ex-James E. Kyes) and ROCS Sheng Yang, (ex-Power). The other six are museum ships: TCG Gayret, (ex-Eversole), in Izmit, Turkey; ROKS Jeong Buk, (ex-Everett F. Larson), near Gangneung, South Korea; ROCS Te Yang, (ex-Sarsfield), in Tainan, Taiwan; USS Joseph P. Kennedy Jr. in Fall River, Massachusetts; ROKS Jeong Ju, (ex-Rogers), near Cheonan, South Korea and USS Orleck in Lake Charles, Louisiana. ROKS Kang Won (ex-William R. Rush), formerly a museum near Busan, South Korea, was scrapped as of December 2016.
History
: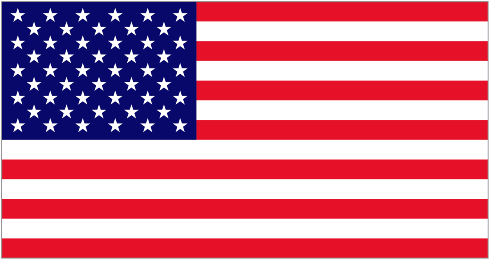 The U.S. is a country of 50 states covering a vast swath of North America, with Alaska in the northwest and Hawaii extending the nation's presence into the Pacific Ocean. Major Atlantic Coast cities are New York, a global finance and culture center, and capital Washington, DC. Midwestern metropolis Chicago is known for influential architecture and on the west coast, Los Angeles' Hollywood is famed for filmmaking.
Item created by:
Lethe
on 2019-03-25 14:24:18. Last edited by
gdm
on 2019-04-03 12:22:45
If you see errors or missing data in this entry, please feel free to
log in
and edit it. Anyone with a Gmail account can log in instantly.