Model Information: Railroad specific options: Youngstown, Superior, or Landis plug doors, Hydra-Cushion or Keystone cushioning details; proper ride height on realistic trucks with metal wheels; body-mounted knuckled magnetic couplers; realistic underframe details; rivets along the side seams; ultra-precise Wheels of Time tooling and authentic and attractive lettering and decoration you?ve come to like from Wheels of Time.

Not your average box car ... incredibly popular among shippers numbering beyond the hundreds of thousands. These specially equipped insulated box cars were cushioned from slack action, protected with load equipment to prevent shifting loads, and insulated from extremes in temperature. Serving the food industry primarily, they were used by any shipper requiring a constant temperature and a nice cushioned ride.
Prototype History
: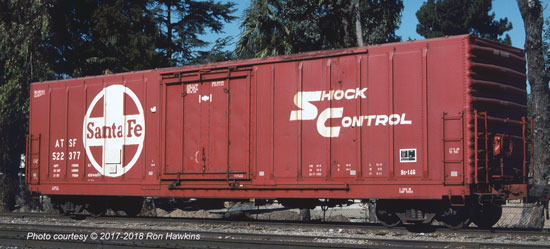 The PC&F 70-ton 50-ft Exterior Post Insulated Boxcars, were built in Renton Washington, and were prevalent from the late 1960's and through 1980's. They continued on to second hand, third hand and even fourth hand owners into today's railroading.
Their exterior post design became the way boxcars are fabricated largely replacing the double sheathed (smooth side) car body construction. These insulated cars measured 50-ft. 6-in. (or 7-inches in some cases) in interior length and had a cargo capacity of roughly 4400 to 5033 cu. ft. They were equipped to hold shifting loads with built in restraining devices such as from Car Pac or DF Evans. Further, their 20-inch cushioning devices on the cars absorbed the longitudinal forces resulting from slack action that can damage the cargo. They carried food products such as can goods, drinks, packaged food products, dog food, and even chocolate - which needed protection from the changes in temperature, but required no refrigeration.
Road Name History
: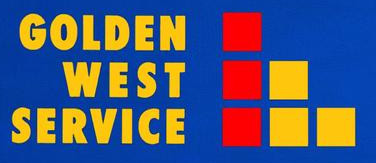 Golden West was a financial invention -- SP wanted to get capital equipment off the books but the railroad needed the cars. So a corporation was invented that used borrowed money to "buy" the cars, refurbish them, and lease them back to the SP. In the long run this is basically a transfer of wealth from the railroad to the investors, but in the short run it helped the railroad by providing working capital. The UP ended the whole deal as soon as it could and that is why everything is reverting to original ownership.
Brand/Importer Information
: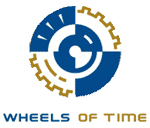 Wheels of Time was founded by Matthew Young in the fall of 1995. From an early age, Matthew has had a passion for trains, both in full-size and in miniature. His family frequently went out of their way so he could ride the train, or simply watch the action on the tracks. "On one occasion mom took us to San Francisco along the waterfront. Spotting a State Belt ALCo S-2 locomotive switching the wharves, I persuading my mom to follow it. I watched in wonder as I saw and heard the hit-cup sputtering of the ALCo engine as it revved-up to move railroad cars on and off the car float at Pier 43." Other early family experiences included watching Southern Pacific freight and Amtrak's San Joaquin Amfleet trains roll by as his family waited to be seated at Spenger's in Berkeley, which sat happily right next to the tracks. "My brother and I would shoot pictures of the trains with our Instantmatic 110 cameras, sometimes only getting the wheels or worse yet ... getting a real good close up of my big thumb."
Matthew and his brother built models of all kinds, but their model train career began in elementary school when they started making 3-D cardboard miniature trains from pictures found in the pages of Trains Magazine and Model Railroader Magazine. On a visit, many years later, with the late Richard Buike of Trackside Trains in Burlingame, California, the conversation turned to the lack of N-Scale passenger trains and how the few that existed didn't look right. "I told him right then and there that I was going to produce high quality, historically accurate passenger railroad cars. Even I was a little surprised when I said this." The first product was a 1950 Pullman-Standard "10-6" sleeping car made of brass. Wheels of Time became one of the first makers of historically accurate and realisticly detailed passenger train cars. At Wheels of Time, we research original equipment and recreate it with CAD software for production. We're lovers of history and sticklers for detail. On our line of Transit Motor Coaches (a fancy way of saying "buses"), even the destination *roll* signs are historically accurate. Be sure to check out all our beautiful and accurate products. We hope you'll come to share our passion for trains, here recreated in miniature. At Wheels of Time, you get to take home a piece of a fascinating history.
Wheels of Time manufactures historically accurate model trains, vehicles, and model railroad accessories with a real *wow* factor. Our obsession with detail and historical accuracy is reflected in our exceptional design and production: hold a Wheels of Time model in your hand and you'll be tempted to say, 'It's the real thing!'
Item created by:
CNW400
on 2019-05-02 14:30:36. Last edited by
CNW400
on 2020-05-31 16:25:29
If you see errors or missing data in this entry, please feel free to
log in
and edit it. Anyone with a Gmail account can log in instantly.