Specific Item Information: 50 foot Modern Hi-Cube Auto Parts Boxcar - 3 Pack
Model Information: Life-Like worked with Sanda Kan to develop this tooling as part of Life-Like's push to move all production of rolling stock to China in the 1990s. As was common at the time, the ownership of the tooling was controlled by Sanda Kan which took advantage of this to manufacture this model for Industrial Rail as well as Life-Like. It has also been sold/decorated by Con-Cor, Bev-Bel and Eastern Seaboard Models, though I do not know if any of these other companies purchased the undecorated models from Life-Like or Sanda Kan directly.

Unlike many of the other Chinese models of this period, this one does not seem to be a direct copy of any of the earlier European made N Scale models. This series of boxcars models the modern, no-roofwalk 50' Evans high-cube prototype. It has been claimed that the model specifically targets the Penn Central X72 version of the Evans car.
Prototype History
: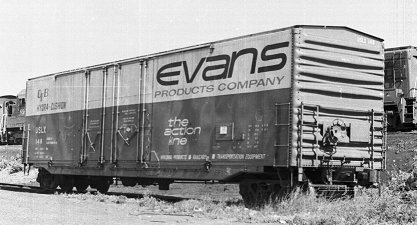 With the Per Diem rules implemented by the US government to encourage railroads to purchase more boxcars, boxcar manufacturing roared into gear in the 1970s. Every major manufacturer cranked out 50 foot boxcars to satisfy the demand. Evans was no exception. Empowered by its acquisition of United States Railway Equipment (USRE), Evans-USRE boxcars became ubiquitous during the IPD boxcar boom of the 1970s. With modern upgrades such as box-corrugated, non-terminating ends, Stanray X-panel overhanging roof, and riveted car sides near the end posts, the Evans-USRE 5277 is a classic boxcar of the IPD era.
The former Evans railcar repair facility in Springfield OR is now owned/operated by Gunderson.
Road Name History
: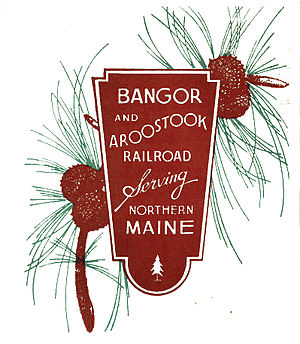 The Bangor and Aroostook Railroad (reporting mark BAR) was a United States railroad company that brought rail service to Aroostook County in northern Maine. Brightly painted BAR box cars attracted national attention in the 1950s. First-generation diesel locomotives operated on BAR until they were museum pieces. The economic downturn of the 1980s coupled with the departure of heavy industry from northern Maine forced the railroad to seek a buyer and end operations in 2003.
The company was incorporated in 1891 to combine the lines of the former Bangor and Piscataquis Railroad and the Bangor and Katahdin Iron Works Railway. It was based in Bangor and lines extended from there to Oakfield and Houlton in 1894. The line was extended from Houlton to Fort Fairfield and Caribou in 1895. A parallel branch line was extended from Oakfield to Ashland in 1896. A branch was built from Caribou to Limestone in 1897, and the main line extended from Caribou to Van Buren in 1899. The Ashland Branch was extended to Fort Kent in 1902. A southern extension was completed in 1905 through Northern Maine Junction to Searsport on Penobscot Bay. The Medford Cutoff from Packard to South Lagrange was completed in 1907; and a branch was built from Millinocket to a new paper mill in East Millinocket. Rails were extended up the Saint John River from Van Buren through Madawaska and Fort Kent to St. Francis in 1910; and Mapleton was connected to Stockholm and Presque Isle on the main line, and to Squa Pan on the Ashland branch. An international bridge was constructed over the Saint John River between Van Buren and St. Leonard, NB in 1915 to connect with the Canadian Pacific Railway and National Transcontinental Railway (later merged into the Canadian National Railway).
BAR began hauling potatoes in heated box cars in 1895. Potatoes provided a stable income source through the great depression, and provided 50% of the railroad's revenue following World War II. BAR had the 2nd largest United States railroad-owned reefer fleet (after Santa Fe) during the 1950s. BAR made an arrangement with Pacific Fruit Express whereby PFE reefers shipped Maine potatoes during winter months and BAR reefers carried California produce during the summer and autumn. While potatoes started moving by truck following completion of the Interstate Highway System into northern Maine in the 1960s, what actually resulted in the railroad losing its potato business forever was the Penn Central Transportation Company (PC), whose interchange service became so bad during the winter of 1969?70 that a large portion of the 1969 potato crop was spoiled by freezing when car heaters ran out of fuel. The claims process against PC was not resolved prior to PC's bankruptcy declaration the following June. As a result, several potato farms went out of business; and those that survived distrusted rail service and never returned to using the railroad.
Inbound chemicals and outbound paper from mills on the Penobscot River at Millinocket and East Millinocket were major revenue sources for the BAR from 1900. Another paper mill was built in Madawaska in 1925. Pulpwood and wood chips to the paper mills became increasingly important as potato loadings declined. The remote port facilities at Searsport were a preferred loading point for ammunition during World War II; and BAR transported heating coal and aircraft fuel to Loring AFB for Strategic Air Command bombers through the Cold War. BAR painted 2,500 box cars in the red, white and blue colors of the US flag during the 1950s. A less expensive oxide red paint scheme with large white reporting marks was adopted during the Vietnam War.
The line from Brownville Junction to Katahdin Iron Works was abandoned in 1922, but the rails remained in place until 1933. BAR passenger train service ended in 1961. Bus service, which began in 1936, continued with buses lettered for Bangor and Aroostook running on Greyhound Lines schedules between Aroostook County and New York City's Port Authority Bus Terminal until 1984. The Greenville branch was dismantled from 1962 to 1964. Several Aroostook County segments were abandoned when potato traffic disappeared in the 1970s. In 1995, the BAR was acquired by Iron Road Railways. In 2002, the company was declared bankrupt, and in 2003 its lines were sold to Rail World, Inc., which initially incorporated them into the newly formed Montreal, Maine and Atlantic Railway. In 2010, the 233 miles (375 km) of track from Millinocket north to the Canada-US border were sold to the state of Maine for $20 million to be operated by Irving's Maine Northern Railway. MM&A kept the line from the Millinocket paper mills south to Searsport; after its 2013 Lac-Megantic derailment and bankruptcy, the line was sold to Fortress Investments as the Central Maine and Quebec Railway.
Brand/Importer Information
:

Con-Cor
has been in business since 1962. Many things have changed over time as originally they were a complete manufacturing operation in the USA and at one time had upwards of 45 employees. They not only designed the models,but they also built their own molds, did injection molding, painting, printing and packaging on their models.
Currently, most of their manufacturing has been moved overseas and now they import 90% of their products as totally finished goods, or in finished components. They only do some incidental manufacturing today within the USA.
Important Note: The Con-Cor product numbering can be very confusing. Please see here in the article how to properly enter Con-Cor stock numbers in the TroveStar database.
Manufacturer Information
: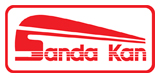 Established in 1973, Sanda Kan was originally a venture (subsidiary?) of Life-Like products. In 1979, Mr. Wai Shing Ting, formerly of Cox Hong Kong, joined Sanda Kan and took over as de facto CEO. At some point ownership of the venture changed hands and Mr. Ting became the primary owner. In 2000, Ting sold Sanda Kan to ZS Fund. The company was later resold to Kader Holdings, the venerable Hong Kong based toy manufacturer. The original location of the Sanda Kan facility was in Hong Kong, but after the liberalization of the mainland Chinese economy, the primary manufacturing site moved to Guang Dong (Canton), while the administrative offices appear to have remained in Hong Kong. At its height, Sanda Kan operated in 10 factories across Guang Dong with over 10,000 employees in 1.2 million square feet of space.
Sanda Kan is a highly recognized developer and manufacturer of precision models. It produces a full range of model train locomotives, from the very small 1:220 scale to the large 1:22 scale products. Other hobby items include electronic slot racing cars, sophisticated digital controls as well as accessories such as scenery, promotional cars and trucks. It continues to work closely with some of the world's leading brands from concept to mold construction through to final production.
Sanda Kan's unique structure allows for maximum flexibility. Its production facilities are located in Songgang, Shenzhen and Wanjiang, Dongguan. Each location is outfitted with mould shops providing full service on-site mould construction and maintenance. Both locations are also sub-divided into individual factories capable of manufacturing complete products, which are comprehensively equipped with injection moulding machines, tempo printing and spraying facilities, and dedicated assembly lines. This arrangement provides our clients with the dedicated capacity, service and privacy levels that they may require.
In 2008, Sanda Kan was acquired by Kader Holdings, the parent company of Bachmann and Tinco, but remains in operation producing model trains for numerous clients including: Atlas, Lionel, Aristo-Craft, Micro-Ace, S-Helper, Hornby, Brawa, Marklin and Tomix.
For more on Sanda Kan and Mr. Wai Shing Ting, please visit
the Atlas Model Trains article on Wai Shing Ting
.
Item created by:
CNW400
on 2019-05-06 17:54:22. Last edited by
Alain LM
on 2020-11-12 15:34:26
If you see errors or missing data in this entry, please feel free to
log in
and edit it. Anyone with a Gmail account can log in instantly.