Description: 40Th Anniversary Edition


Class
: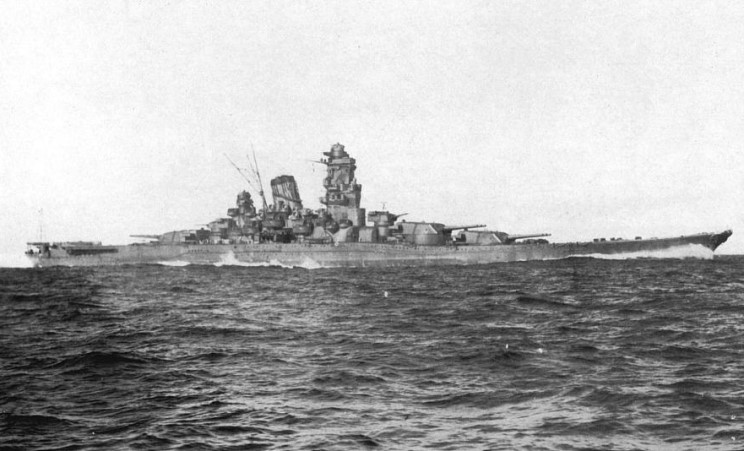 The Yamato-class battleships were battleships of the Imperial Japanese Navy (IJN) constructed and operated during World War II. Displacing 72,000 long tons (73,000 t) at full load, the vessels were the heaviest and most powerfully armed battleships ever constructed. The class carried the largest naval artillery ever fitted to a warship, nine 460-millimetre (18.1 in) naval guns, each capable of firing 1,360 kg (3,000 lb) shells over 42 km (26 mi). Two battleships of the class (Yamato and Musashi) were completed, while a third (Shinano) was converted to an aircraft carrier during construction.
Due to the threat of American submarines and aircraft carriers, both Yamato and Musashi spent the majority of their careers in naval bases at Brunei, Truk, and Kure—deploying on several occasions in response to American raids on Japanese bases—before participating in the Battle of Leyte Gulf in October 1944, as part of Admiral Kurita's Centre Force. Musashi was sunk during the battle by American carrier airplanes. Shinano was sunk ten days after her commissioning in November 1944 by the submarine USS Archerfish, while Yamato was sunk in April 1945 during Operation Ten-Go.
History
: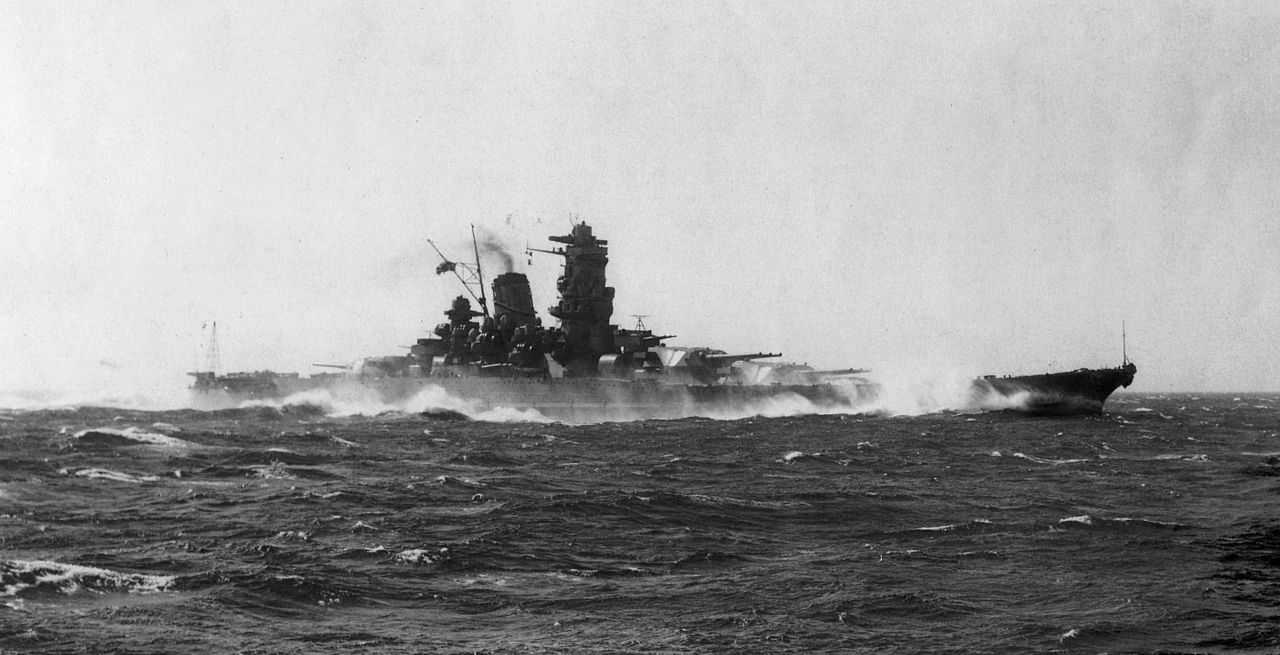 Yamato (大和) was the lead ship of her class of battleships built for the Imperial Japanese Navy (IJN) shortly before World War II. She and her sister ship, Musashi, were the heaviest and most powerfully armed battleships ever constructed, displacing 72,800 tonnes at full load and armed with nine 46 cm (18.1 in) Type 94 main guns, which were the largest guns ever mounted on a warship.
Named after the ancient Japanese Yamato Province, Yamato was designed to counter the numerically superior battleship fleet of the United States, Japan's main rival in the Pacific. She was laid down in 1937 and formally commissioned a week after the Pearl Harbor attack in late 1941. Throughout 1942, she served as the flagship of the Combined Fleet, and in June 1942 Admiral Isoroku Yamamoto directed the fleet from her bridge during the Battle of Midway, a disastrous defeat for Japan. Musashi took over as the Combined Fleet flagship in early 1943, and Yamato spent the rest of the year, and much of 1944, moving between the major Japanese naval bases of Truk and Kure in response to American threats. Although present at the Battle of the Philippine Sea in June 1944, she played no part in the battle.
The only time Yamato fired her main guns at enemy surface targets was in October 1944, when she was sent to engage American forces invading the Philippines during the Battle of Leyte Gulf. On the verge of success, the Japanese force turned back, believing they were engaging an entire US carrier fleet rather than a light escort carrier group that was all which stood between the battleship and vulnerable troop transports.
During 1944, the balance of naval power in the Pacific decisively turned against Japan, and by early 1945, its fleet was much depleted and badly hobbled by critical fuel shortages in the home islands. In a desperate attempt to slow the Allied advance, Yamato was dispatched on a one-way mission to Okinawa in April 1945, with orders to beach herself and fight until destroyed protecting the island. The task force was spotted south of Kyushu by US submarines and aircraft, and on 7 April 1945 she was sunk by American carrier-based bombers and torpedo bombers with the loss of most of her crew.
Info
: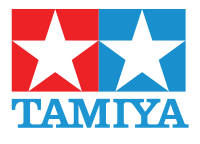 Tamiya Incorporated (株式会社タミヤ Kabushiki gaisha Tamiya) is a Japanese manufacturer of plastic model kits, radio controlled cars, battery and solar powered educational models, sailboat models, acrylic and enamel model paints and various modeling tools and supplies. The company was founded by Yoshio Tamiya [ja] in Shizuoka, Japan, in 1946.
The metal molds were produced from plans which had the concept of being "easy to understand and build, even for beginners". Even the box art was consistent with this throughout the company.
The company has gained a reputation among hobbyists of producing models of outstanding quality and accurate scale detail, a philosophy reflected directly on the company's motto, "First in Quality Around the World". Tamiya Inc. has also been awarded on a regular basis each year, the Modell des Jahres (Model of the Year) award, hosted by the German magazine ModellFan .
Item created by:
gdm
on 2019-07-31 11:54:44
If you see errors or missing data in this entry, please feel free to
log in
and edit it. Anyone with a Gmail account can log in instantly.