Description: This model of the Mogami depicts the boat as a light cruiser. The Mogami was used in a number of roles during its service. Laid down in 1931 at Kure, she was launched on March 14, 1934 as the first of the "Mogami" class ships. Her early life was far from smooth sailing, however: problems with stability and hull durability saw her quickly sent back for overhaul in April 1936. From its completion in February 1938, to 1939 she was used as a light cruiser – depicted by this model. Later, she had 2 further refits and was used as a heavy cruiser and even a carrier, taking part in the Battle of Midway (1942) and the Battle of Leyte Gulf (1944). She met her end in the latter battle.


Class
: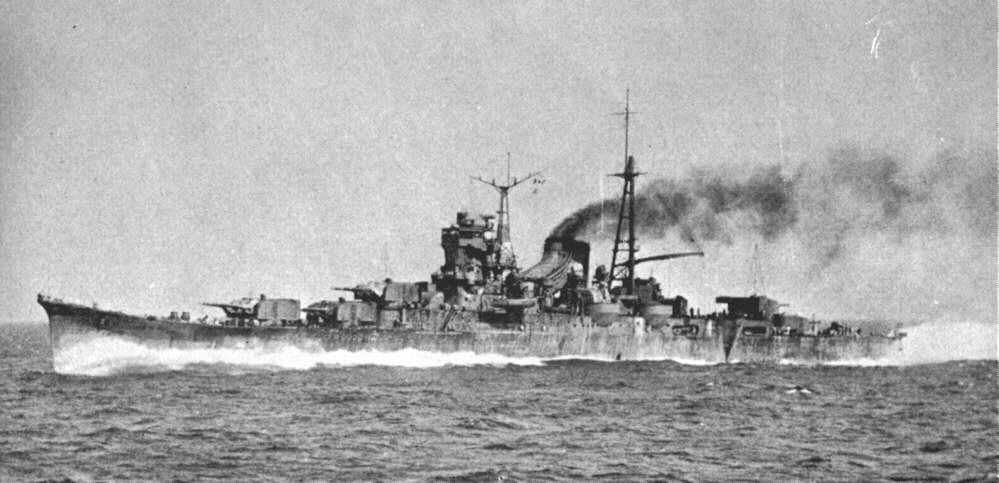 The Mogami-class were a class of four warships built initially for the Imperial Japanese Navy (IJN) as light cruisers in the early 1930s under the weight and armament restrictions of the London Naval Treaty. After Japan refused to comply any longer with that agreement, all four ships were rearmed with larger caliber main armament and were reclassified as heavy cruisers. All four fought in World War II, and were sunk.
The Mogamis have been seen by naval architects as a design failure. The IJN's Naval staff insisted that each new class be superior to anything else in its category, yet designers strove to stay in compliance with treaty regulations. As a result, the initial construction of these ships was overly light; within their first few years of service, all four had to be reconstructed to remain seaworthy. They were also unstable seaboats due to excessive topweight and their welded seams cracked under the stress of firing their own main guns.
For the 1931 Fleet Replenishment Program, believing themselves understrength in cruisers, the IJN chose to build to the maximum allowed by the Washington Naval Treaty. This resulted in the choice of 155 mm (6.1 in) guns in five triple turrets (a first for Japan) in the Mogamis, also capable of 55° elevation, making the Mogamis one of the very few classes of cruiser to have a dual purpose (DP) main battery; this was coupled with very heavy anti-aircraft protection, as well as the standard reloadable, turreted torpedo launchers, also unique to the IJN.
To save weight and improve transverse stability, the class was given a more compact and lower superstructure, electric welding was used, as was aluminium in the superstructure. Aiming to meet the weight limits compelled them to fit only ten boilers (compared to twelve in the previous Takao and Myoko classes), trunked into a single funnel stack (which also saved tophamper). The new geared impulse turbines added 22,000 shp over Atago, increasing the top speed by 1.5 knots (2.8 km/h). Protection, however, was not stinted on; the class proved able to take substantial punishment.
History
: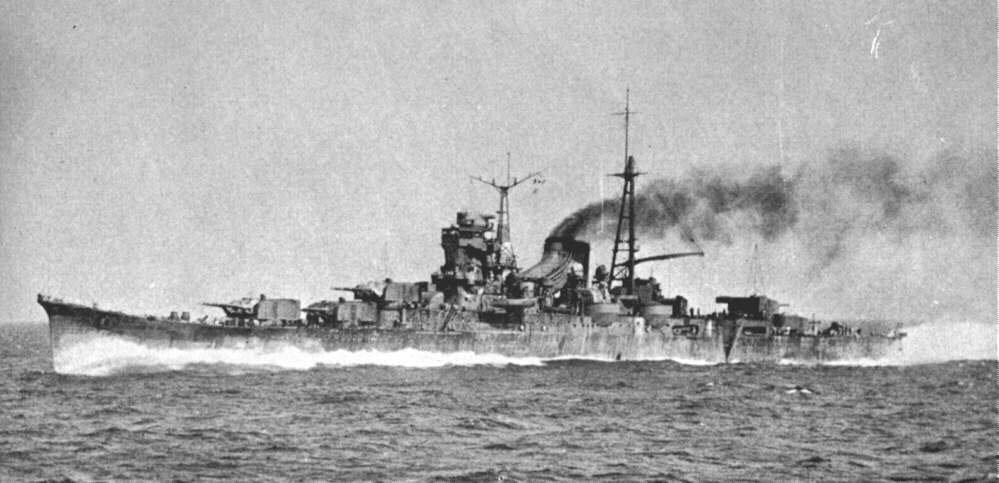 Mogami (最上) was the lead ship in the four-vessel Mogami class of heavy cruisers in the Imperial Japanese Navy. She was named after the Mogami River in Tōhoku region of Japan. The Mogami-class ships were constructed as "light cruisers" (per the Washington Naval Treaty) with five triple 6.1-inch dual purpose guns. They were exceptionally large for light cruisers, and the barbettes for the main battery were designed for quick refitting with twin 8-inch guns. In 1937 all four ships were "converted" to heavy cruisers in this fashion. Mogami served in numerous combat engagements in World War II, until she was sunk at the Battle of Leyte Gulf in October 1944.
Info
: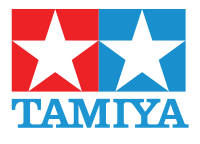 Tamiya Incorporated (株式会社タミヤ Kabushiki gaisha Tamiya) is a Japanese manufacturer of plastic model kits, radio controlled cars, battery and solar powered educational models, sailboat models, acrylic and enamel model paints and various modeling tools and supplies. The company was founded by Yoshio Tamiya [ja] in Shizuoka, Japan, in 1946.
The metal molds were produced from plans which had the concept of being "easy to understand and build, even for beginners". Even the box art was consistent with this throughout the company.
The company has gained a reputation among hobbyists of producing models of outstanding quality and accurate scale detail, a philosophy reflected directly on the company's motto, "First in Quality Around the World". Tamiya Inc. has also been awarded on a regular basis each year, the Modell des Jahres (Model of the Year) award, hosted by the German magazine ModellFan .
Item created by:
gdm
on 2019-07-31 12:10:31
If you see errors or missing data in this entry, please feel free to
log in
and edit it. Anyone with a Gmail account can log in instantly.