Model Information
: BLI released its NW2 and SW7 concurrently in 2019, using the same chassis, as the two engines are largely similar.
The main spotting differences are:
- Windows: Rounded on NW2, Rectangle on SW7.
- Forward radiator grid: Small on NW2, Large on SW7.
Precision Drive Mechanism engineered for continuous heavy load towing and smooth slow speed operation
Premium Caliber Painting with Authentic Paint Schemes
Prototypical Light Operation with Golden White LED Headlight (and MARS Light Where Applicable)
Die Cast Body with Die Cast chassis for Maximum Tractive Effort
(2) Operating MicroTrains #1015 or Compatible Couplers
Separately Applied Hand Rails, Grab Irons, Rear Diaphragm, and Horn(s)
Will Operate on Code 55, 70, and 80 Rail
Recommended Minimum Radius: 9.75 inches
DCC Information
:
NEW Paragon3 Sound & Operation System FEATURING ROLLING THUNDER (TM) with Authentic Sounds and Prototypical Operation in both DC and DCC environments
Integral DCC Decoder with Back EMF for Industry Best Slow Speed Operation in DC and DCC
Operates in DC & DCC (use DCMaster for DC Sound)
Record & Play Operation - Records and plays back sounds and movements once or repeatedly for automatic operation
16-bit Sample Rate for exceptional high frequency sound clarity
Alternate Whistle / Horn where applicable for locomotive with air horn and steam whistle - both the main whistle and alternate can be easily played
Adjustable bell ringing interval for faster or slower bell
Numerous user-mappable functions with available keys
Passenger Station Ambient Sounds - Controlled with Function Key
Freight Yard related radio chatter - Controlled with Function Key
Lumber Yard Ambient Sounds - Controlled with Function Key
Farm related radio chatter - Controlled with Function Key
Crew Radio Communications - Controlled with Function Key
Maintenance Yard related radio chatter - Controlled with Function Key
Demo Mode for display and demonstrations
Simple Programming with Integral DCC Decoder
Individually adjustable sound volumes for most effects
Prototype History
: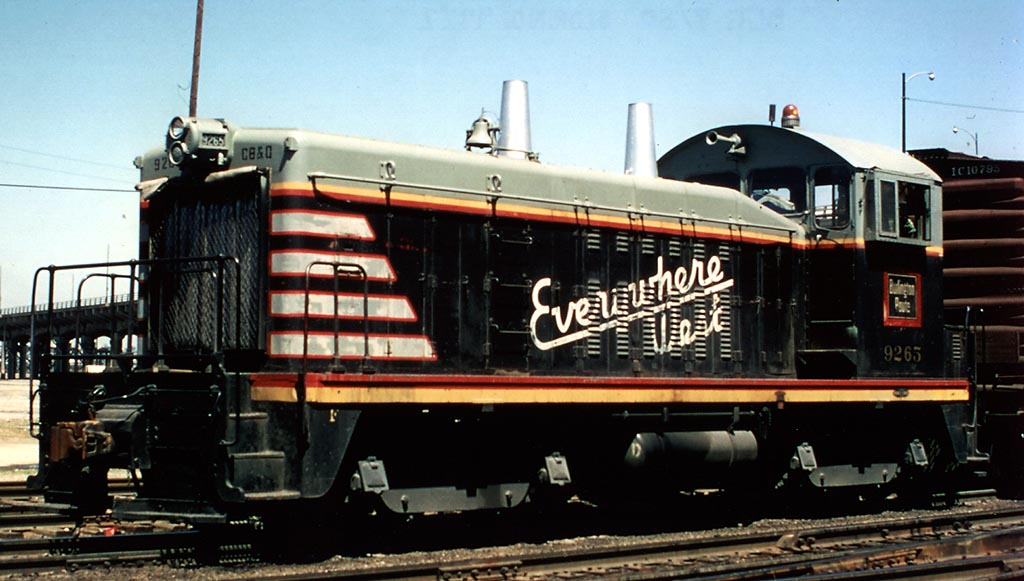 The EMD SW7 is a 1,200 hp (895 kW), B-B switcher locomotive manufactured by General Motors Electro-Motive Division of La Grange, Illinois. The SW7 was manufactured from October 1949 to January 1951 and 489 were produced. The 1,200 hp (895 kW) was achieved by using a 12-cylinder, model 567A engine.
EMD also offered a cow-calf version of the SW7 known as the TR4; 15 TR4 cow-calf paired sets were produced.
The EMD SW7 debuted in October, 1949 and looked to follow the success of the previous SW1 and NW2 models, which combined, sold more than 1,800 units between 1939 and 1953. The SW7 used the traditional EMC/EMD carbody design, that was tapered near the cab and featured EMD's classic conical exhaust stacks above the hood. Length remained the same at just over 44-feet and it continued to use GM's model D37 traction motors. The biggest difference, to date, with the EMD SW7 over any previous model was simply horsepower. Also, by the time the SW7 was developed the "SW" designation EMC originally used, which stood for six-hundred horsepower, welded frame had long since been dropped with EMD simply having refer to "switcher."
From Wikipedia
Read more on
American-Rails.com
.
Road Name History
: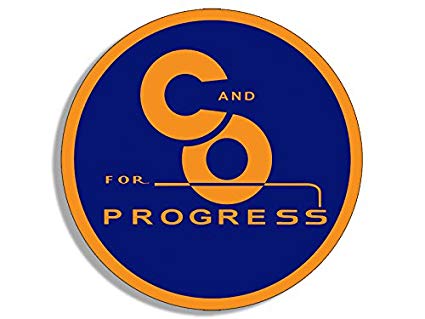 The Chesapeake and Ohio Railway (reporting marks C&O, CO) was a Class I railroad formed in 1869 in Virginia from several smaller Virginia railroads begun in the 19th century. Led by industrialist Collis P. Huntington, it reached from Virginia's capital city of Richmond to the Ohio River by 1873, where the railroad town (and later city) of Huntington, West Virginia was named for him.
Tapping the coal reserves of West Virginia, the C&O's Peninsula Extension to new coal piers on the harbor of Hampton Roads resulted in the creation of the new City of Newport News. Coal revenues also led the forging of a rail link to the Midwest, eventually reaching Columbus, Cincinnati and Toledo in Ohio and Chicago, Illinois.
By the early 1960s the C&O was headquartered in Cleveland, Ohio, USA. In 1972, under the leadership of Cyrus Eaton, it became part of the Chessie System, along with the Baltimore and Ohio and Western Maryland Railway. The Chessie System was later combined with the Seaboard Coast Line and Louisville and Nashville, both the primary components of the Family Lines System, to become a key portion of CSX Transportation (CSXT) in the 1980s. A substantial portion of Conrail was added in 1999.
C&O's passenger services ended in 1971 with the formation of Amtrak. Today Amtrak's tri-weekly Cardinal passenger train follows the historic and scenic route of the C&O through the New River Gorge in one of the more rugged sections of the Mountain State. The rails of the former C&O also continue to transport intermodal and freight traffic, as well as West Virginia bituminous coal east to Hampton Roads and west to the Great Lakes as part of CSXT, a Fortune 500 company which was one of seven Class I railroads operating in North America at the beginning of the 21st century.
At the end of 1970 C&O operated 5067 miles of road on 10219 miles of track, not including WM or B&O and its subsidiaries.
Read more on
Wikipedia
.
Brand/Importer Information
: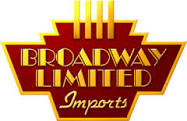 Broadway Limited Imports, LLC
defines itself as "
the world's foremost producer of top-quality HO and N scale model trains
".
Broadway Limited Imports is composed of a team of 15 fun loving individuals who are dedicated to creating the most realistic model railroading experience possible, with the best customer service possible.
The Broadway Limited Imports headquarters is located in Ormond Beach, Florida at 9 East Tower Circle. It's just under an hour's drive from Disney World.
About Broadway Limited Imports.
Item created by:
scottakoltz
on 2019-08-29 09:59:48. Last edited by
scottakoltz
on 2020-05-29 15:04:06
If you see errors or missing data in this entry, please feel free to
log in
and edit it. Anyone with a Gmail account can log in instantly.