Class
: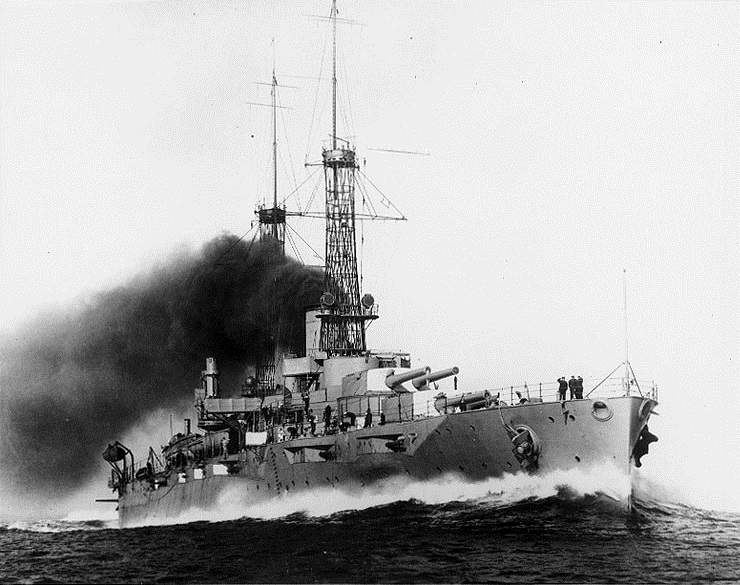 The New York class of battleship was a class of ships designed and constructed by the United States Navy between 1908 and 1914. The two ships of the class, New York and Texas, each saw extensive service beginning in the occupation of Veracruz, World War I, and World War II.
Designed as a more heavily armed improvement over the previous Wyoming class, the New York class was the first battleship to feature the 14-inch (356 mm)/45 caliber gun, but was one of the last battleship classes designed with several features, including a five-turret layout and coal for fuel. The class also suffered several deficiencies such as a lack of anti-aircraft weaponry and armor layout, which were addressed with the subsequent Nevada class. Because of these deficiencies, both ships saw several extensive overhauls over the course of their careers which greatly changed their profiles.
Both New York and Texas entered service in 1914 and immediately served in the occupation of Veracruz, and service reinforcing the Royal Navy's Grand Fleet in the North Sea during World War I, during which time New York is believed to have sunk a U-boat in an accidental collision. Both ships undertook numerous training exercises and overhauls during the interwar era, and joined the Neutrality Patrol at the beginning of World War II. Outmoded by more advanced battleships in service, both ships served primarily as convoy escorts and naval artillery during the war. New York supported Operation Torch in North Africa, undertook convoy patrols and training in the Atlantic, and supported the Battle of Iwo Jima and the Battle of Okinawa. Texas supported Operation Torch, Operation Overlord, the bombardment of Cherbourg, Operation Dragoon and the battles at Iwo Jima and Okinawa. Following the war, New York was used as a target ship in Operation Crossroads and sunk as a target in 1948, while Texas was converted into a museum ship, and remains permanently moored in San Jacinto State Park today.
History
: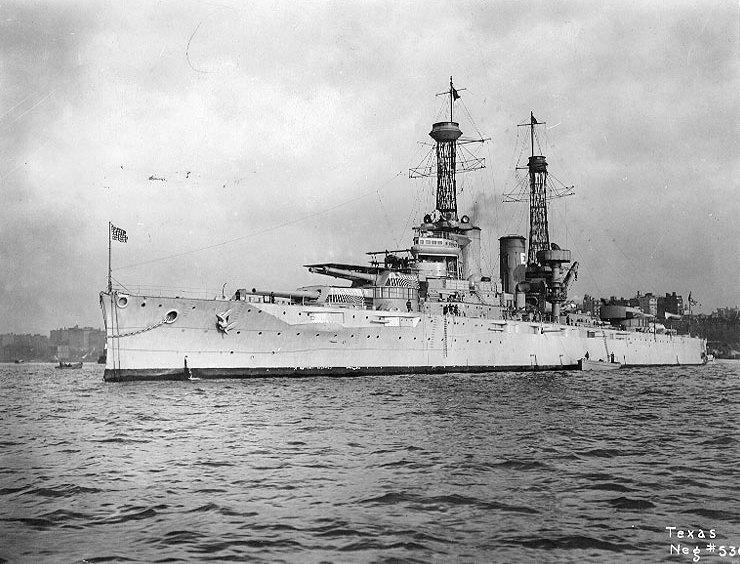 USS Texas (BB-35), the second ship of the United States Navy named in honour of the U.S. state of Texas, is a New York-class battleship. The ship was launched on 18 May 1912 and commissioned on 12 March 1914.
Soon after her commissioning, Texas saw action in Mexican waters following the "Tampico Incident" and made numerous sorties into the North Sea during World War I. When the United States formally entered World War II in 1941, Texas escorted war convoys across the Atlantic and later shelled Axis-held beaches for the North African campaign and the Normandy Landings before being transferred to the Pacific Theater late in 1944 to provide naval gunfire support during the Battles of Iwo Jima and Okinawa. Texas was decommissioned in 1948, having earned a total of five battle stars for service in World War II, and is now a museum ship near Houston, Texas. In addition to her combat service, Texas also served as a technological testbed during her career, and in this capacity became the first US battleship to mount anti-aircraft guns, the first US ship to control gunfire with directors and range-keepers (analog forerunners of today's computers), the first US battleship to launch an aircraft,[9] from a platform on Turret 2, and was one of the first to receive the CXAM-1 version of CXAM production radar in the US Navy,
Among the world's remaining battleships, Texas is notable for being the first US battleship to become a permanent museum ship, and the first battleship declared to be a US National Historic Landmark., and is the only remaining World War I–era dreadnought battleship, though she is not the oldest surviving steel battleship: Mikasa, a pre-dreadnought battleship ordered in 1898 by the Imperial Japanese Navy is older than Texas. She is also noteworthy for being one of only seven remaining ships and the only remaining capital ship to have served in both World Wars.
Info
: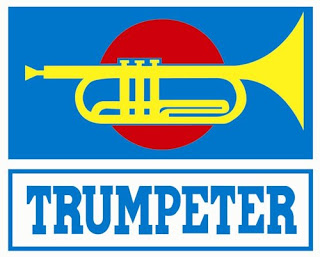 Trumpeter is a Chinese company that manufactures plastic injection moulding military model kits. Their product line consists of model ships, aircraft, cars and military ground vehicles. The company is located in Zhongshan, China, just north of Macau. All of the design and development is done at this site and production facilities on site extend to full mold making engineering using spark erosion techniques.The factory has the capacity to take production from computer design right through to packaging with some outsourcing done on things like photo etched parts. Not only are they making models for the Trumpeter label but, under license, also for a number of other brands like Hobby Boss, Mini Hobby and even Fujimi Mokei[citation needed] and Pit-Road.
Item created by:
gdm
on 2019-11-05 16:45:38. Last edited by
gdm
on 2019-11-05 16:50:19
If you see errors or missing data in this entry, please feel free to
log in
and edit it. Anyone with a Gmail account can log in instantly.