Specific Item Information: An earlier version of this car was #5485 1/1/1969 for $2.00. This version was shown in the 2002 Catalog and comes in a plastic two part case instead of the clam shell (1968-69) or cardboard box 1980s..
Model Information: Bachmann originally released this body style in 1968 and marketed it as a 47 Foot 70 Ton hopper. It was released in 6 different road names with the standard nickel-silver plated wheels and Rapido couplers. One product number 5499 lists the road name as "assorted". My guess is that means you can get any one of the 6 road names in this box. Later catalogs ONLY list the assorted version. Again, my guess is that Bachmann was having trouble keeping all 6 road names in stock at all times.

More recently this car has been updated with EZ-Mate II couplers and blackened metal wheels. The new releases are marketed as a "PS-2 Three Bay Covered Hoppers". With five hatches on each side, a center mounted roofwalk, 3 bays, ribs and the same brake wheel placement, it is clear that this is the same car as the earlier 47 Foot 70 Ton Covered Hopper. Whether a new mold was created is anybody's guess, but with the long lifespan of this body style, it is likely the mold has been redone more than once in the near 50 year lifetime of this tooling.
Prototype History
: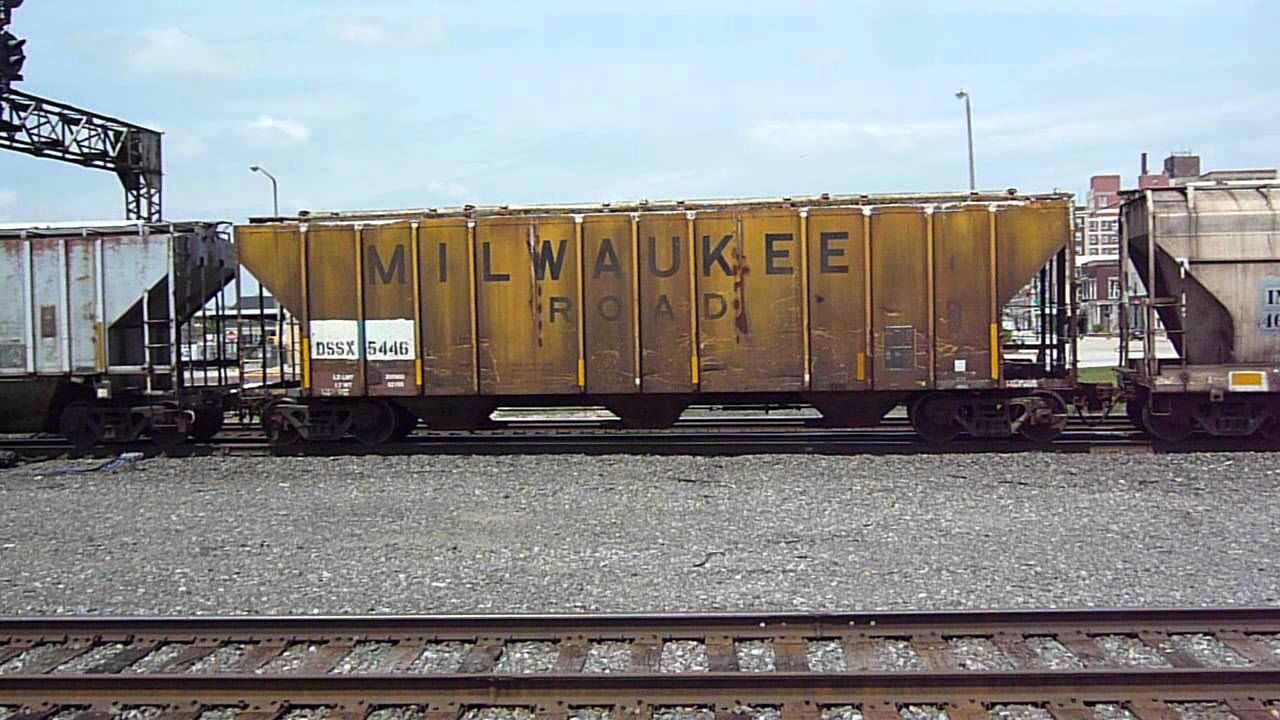 Like their PS-1 boxcars, PS-5 gondolas and other car designs, Pullman Standard applied the PS-2 classification to all of its covered hoppers. Pullman Standard built covered hoppers in many sizes and configurations. But say "PS-2" to railfans and it is this particular car that usually first comes to mind. The 2003 cubic foot car was one of the first, smallest and prolific of the PS-2 cars.
Pullman began building its standardized freight car designs with the PS-1 boxcar in 1947. Next up would be a standard covered hopper – hence PS-2 – shortly thereafter. Although covered hoppers are among the most common cars on the rails today, in 1947 they were a rarity. The PS-2's primary competition wasn't other covered hopper designs but boxcars. Grain, cement, sand and dried chemicals were carried mostly in boxcars prior to the 1950s either in sacks and bags or poured in bulk through hatches in the roof. The theory here was that it made more sense to utilize a single car for a variety of products. The car could carry bags of cement one way and then cut lumber the other. Of course a car that could do many things often couldn't do many of them well.
Road Name History
: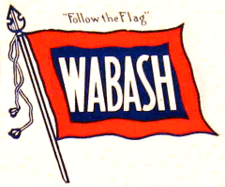 Wabash was the product of an 1889 restructuring (under the leadership of Jay Gould) of several railroads centered around the Wabash St. Louis & Pacific. Wabash was unusual in that it evenly straddled the border between "eastern railroads" and railroads west of the Chicago-St.Louis-Memphis-New Orleans border. In the west, Wabash connected Kansas City, Omaha and Des Moines. Heading east from those points, Wabash reached St. Louis, Decatur, and Chicago. Then, clearly in the eastern territory, Wabash reached Fort Wayne, Detroit, Toledo and finally Buffalo. Total length was about 2500 miles. The Detroit to Buffalo line cut though southern Ontario, Canada on Canadian National trackage rights. That route also required a car float operation across the Detroit River. As a result, Wabash's Buffalo traffic was a fraction of that of competitors Nickel Plate and New York Central. However, Wabash's Detroit-Kansas City and Detroit-St. Louis service was a force to be reckoned with and well patronized by Michigan's automakers. The Wabash Cannonball was the name of the daytime passenger run between Detroit and St. Louis. The song of the same name was a hit long before it was ever applied to the train itself. Wabash bought control of the Ann Arbor in 1925 and soon after, Wabash and Delaware & Hudson jointly bought control of the Lehigh Valley (Wabash's principle connection in Buffalo.) This got the attention of the Pennsylvania Railroad who bought control of Wabash under the auspices of their "Pennsylvania Company" subsidiary in 1928.
As PRR planned their merger with New York Central, it became obvious that they could not take Wabash with them. The first step was to transfer control of Ann Arbor from Wabash to Detroit Toledo & Ironton (also in the Pennsylvania Company family.) Up to that point, Ann Arbor was routinely included in the official Wabash system map. Then PRR arranged for Wabash to be included in the Norfolk & Western-Nickel Plate-Pittsburgh & West Virginia merger that was being planned. PRR didn't overtly control the N&W but they did have considerable influence over them. The deal was made and the new, larger Norfolk & Western leased the Wabash for 50 years in October of 1964. At that point, Wabash became a paper railroad. They were finally merged out of existence by N&W successor Norfolk Southern in the 1990s.
Brand/Importer Information
: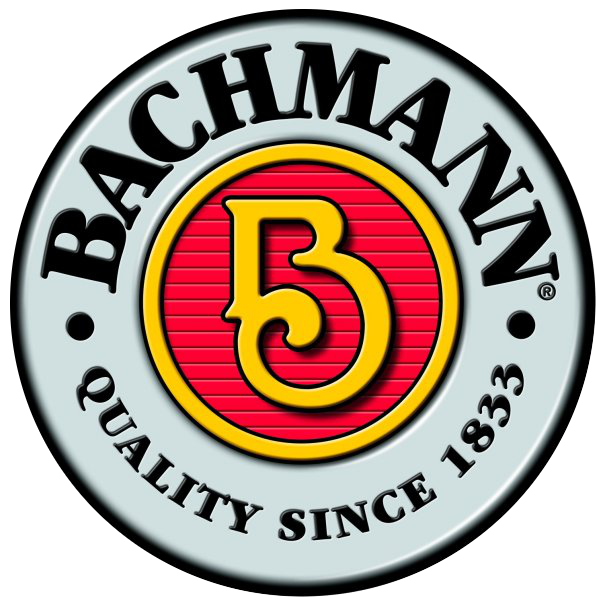 Bachmann Industries (Bachmann Brothers, Inc.) is a Bermuda registered Chinese owned company, globally headquartered in Hong Kong; specializing in model railroading.
Founded in Philadelphia, Pennsylvania, the home of its North American headquarters, Bachmann is today part of the Kader group, who model products are made at a Chinese Government joint-venture plant in Dongguan, China. Bachmann's brand is the largest seller, in terms of volume, of model trains in the world. Bachmann primarily specializes in entry level train sets, and premium offerings in many scales. The Spectrum line is the high quality, model railroad product line, offered in N, HO, Large Scale, On30, and Williams O gauge all aimed for the hobbyist market. Bachmann is the producer of the famous railroad village product line known as "Plasticville." The turnover for Bachmann model trains for the year ended 31 December 2006 was approximately $46.87 million, a slight increase of 3.36% as compared to 2005.
Item created by:
meadowsn1956
on 2019-11-17 12:43:58. Last edited by
gdm
on 2021-02-25 17:10:45
If you see errors or missing data in this entry, please feel free to
log in
and edit it. Anyone with a Gmail account can log in instantly.