Model Information: Atlas first introduced this model in 1995. It has always been manufactured in China. The early releases came equipped with Rapido couplers/ Later versions come with Accumate couplers.

This is quite definitely a "2nd Generation" tooling. It does feature low-profile wheels with magnetically operated couplers (Accumate). The print quality is excellent and the mold shows great attention to detail. However, the key three features of a 3rd gen model: metal wheels, body-mount couplers and detail parts. While the tooling is very high quality, the only noticeable detail part is the brake wheel - which is nothing special. The stirrups, while not being as clunky as early Atlas and Roco designs, lack the realistic appearance of a 3rd gen model where this part is typically not part of the mold. A nice model for its time (mid 1990s) but essentially a beginner's model at the time of this review (2017).
Prototype History
: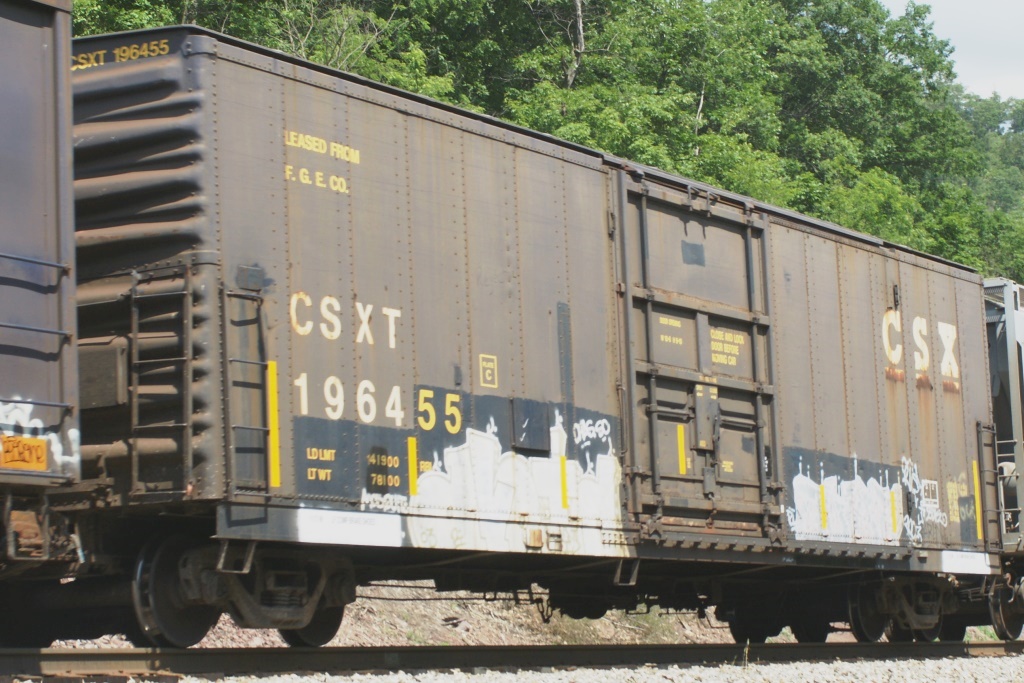 In addition to leasing and servicing its cars, FGE also built much of its own equipment. It should come as no surprise that the company's main products were refrigerated cars; first ice-cooled cars and then mechanical reefers. Insulated boxcars became increasingly popular in the 1960s and 1970s.
FGE built the cars and then leased them to its parent railroads. Cars on long-term lease could be found in FGE paint schemes with the railroad's reporting marks, or painted for the leasing road with minimal if any FGE information. Other cars roamed freely in open interchange service in FGE's own fleet. Maintenance on these cars was also performed by FGE at their own shops.
Palletized shipments of perishables led to the introduction of this class in the early 1960s. The interior is fitted with restraints, which hold the loads securely and protect them against damage caused by slack action. To speed loading times, 10'6" plug doors are used, providing easier access for forklifts. These cars also carry electronic items, furniture, paper, machinery and other temperature-sensitive cargo.
Today, some FGE products still roam the rails. When it sold its own reefer fleet in the 1990s, cars were sold to Burlington Northern and Union Pacific. Modernized with new refrigeration units, many are still in service. While a few are still in service on local freights on Norfolk Southern and CSX, several more FGE-built cabooses of B&O, Conrail and L&N heritage can be found in parks and museums. What remains of FGE as a company is primarily paper – it is a wholly owned subsidiary of CSX.
Road Name History
: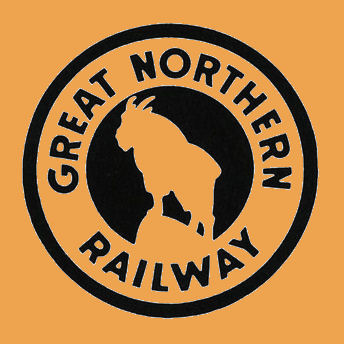 Western Fruit Express (WFE) was a railroad refrigerator car leasing company formed by the Fruit Growers Express and the Great Northern Railway on July 18, 1923 in order to compete with the Pacific Fruit Express and Santa Fe Refrigerator Despatch in the Western United States. The arrangement added 3,000 cars to the FGE's existing equipment pool. It is now a wholly owned subsidiary of the Burlington Northern Santa Fe Corporation (BNSF), the Great Northern's successor.
The success of the WFE led to the creation of the Burlington Refrigerator Express (BREX) in May 1926.
Brand/Importer Information
:

Aztec Manufacturing is an aftermarket decorator originally based in San Mateo, CA, now in Carson City, NV.
Historically, Aztec was known for their excellent quality aftermarket decorations of other manufacturers' rolling stock. Aztec repainted models by many different manufacturers including Life-Like, Atlas and others.
In the recent years, Aztec's focus is on track cleaning cars DCC-Ready frames for locomotives and high quality pad-printed freight cars.
Following retirement of its owner, Aztec closed its business in 2018.
Item created by:
dracozamach
on 2020-06-02 16:37:50
If you see errors or missing data in this entry, please feel free to
log in
and edit it. Anyone with a Gmail account can log in instantly.