Specific Item Information: Paragon3 Sound/DC/DCC,
Model Information: Introduced in 2016 by Broadway Limited Imports, this model features:
- Die Cast Body (ABS add-on parts) with Heavy Die Cast chassis for max. tractive effort;
- ALL-NEW N Scale Paragon3 with Rolling ThunderTM SOUND & Control System (Rolling ThunderTM transmitter onboard);
- Integral DCC Decoder with Back EMF for Industry Best Slow Speed Operation in DC and DCC;
- Precision Drive Mechanism engineered for continuous heavy load towing and smooth slow speed operation;
- Powerful Motor;
- Premium Caliber Painting with Authentic Paint Schemes;
- Prototypical Light Operation with Golden White LED Headlight, Rear Light;
- Couplers: (2) MicroTrains #1015;
- Many Separately Applied Details;
- Minimum radius: 9.75 radius or greater recommended.

Prototype Info by BLI: Meet the winner of the horsepower race: the GE AC6000CW with 6000 hp under the hood - thats more than the Big Boys were able to do. They are about 76 ft. long from coupler face to coupler face and are often run in pairs. On today's railroads, they are the king of the hill! BLI is producing these monsters from GEs Erie, PA plant and our models do them justice. BLI's new Paragon3 N Scale AC6000s more than do their life-sized prototypes justice.
DCC Information: Factory equipped with BLI Paragon 3 Sound decoder.
Operates in DC & DCC (use DCMaster for DC sound)
- 2 Selectable Bells
- 3 playable horns
- 1 long, non-looped horn
- 1 alternate horn for locomotives with a second horn
- 4 Times Expanded Autopilot storage
- Expanded Startup and Shutdown sequences
- 2 Watt Audio output
- 84 db signal to noise ratio
- 16 bit audio resolution
- 24 sounds with separate volume control
- Unmatched frequency response as low as 20 Hz when paired with Rolling ThunderTM subwoofer kit
- 8 simultaneously playable audio channels
- Functional Dynamic Brake with Grid Blower sounds
- Improved motor control in DC and DCC
- Motor short circuit protection
- Works with NMRA standard DCC controllers
- Automatic Dual Mode: Works with DC power packs or DCC

Prototype History
: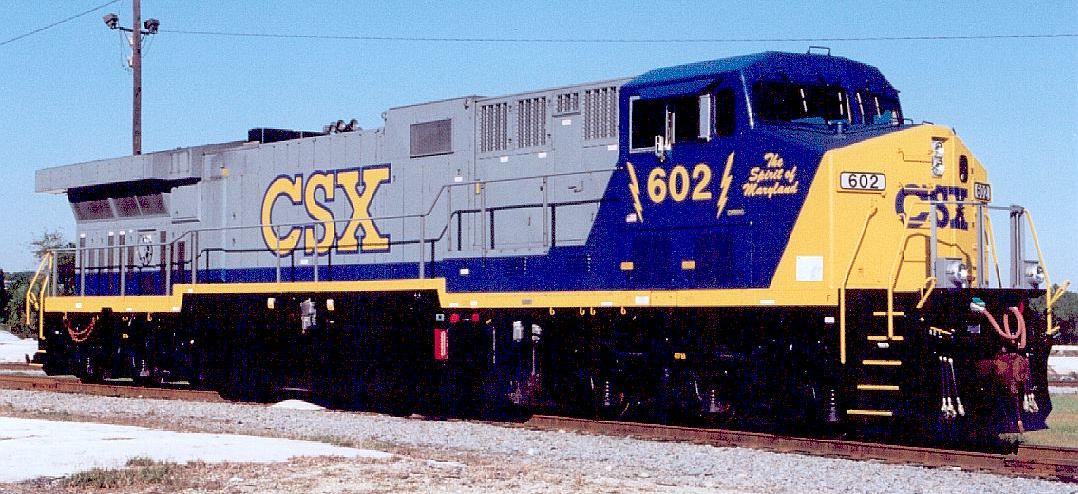 The AC6000CW is a 6,000-horsepower (4,500 kW) diesel electric locomotive built by GE Transportation Systems. This locomotive, along with its direct competitor the EMD SD90MAC, is among the most powerful single-engined diesel locomotives in the world. The only diesel locomotive to surpass them is the dual-engine 6,600-horsepower (4,900 kW) EMD DDA40X. Just a little over 300 GE AC6000CWs were built for CSX, UP, SP and for BHP Billiton, an Australian mining company.
The GE AC6000CW was developed around the same time as both the C44-9W and the AC4400CW in the mid-1990s, and shares a number of components as well as visual appearance with them. General Electric worked in conjunction with renowned engine manufacturer Deutz-Motoren Werke Mannheim (MWM) of Germany to design and construct the 6,250 hp (4,660 kW) 7HDL engine for the locomotives. Due to several issues with this engine, the second run for UP was actuality delivered with the older, proven 7FDL engine, rated for 4,400 hp (3,300 kW). CSX later re-powered several of their AC6000CX with the more environmental-friendly GEVO-16 engine; these units are capable of 5,800 hp (4,300 kW) but are rated at 4,600 hp (3,400 kW) and classified as CW46AH.
The concept of a powerful single locomotive to haul a train was appealing on the paper, but revealed not to be successful, partly because of the technical issues encountered by these engines, and as well because actually two or more locomotives are globally more reliable in case one fails.
Read more on:
-
Wikipedia
-
American-Rails.com
-
Trains And Locomotives Wiki
-
Locomotives Wiki
Road Name History
: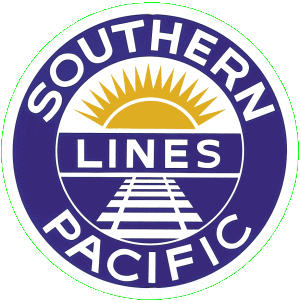 The Southern Pacific Transportation Company (reporting mark SP), earlier Southern Pacific Railroad and Southern Pacific Company, and usually called the Southern Pacific or (from the railroad's initials) Espee, was an American Class I railroad. It was absorbed in 1988 by the company that controlled the Denver and Rio Grande Western Railroad and eight years later became part of the Union Pacific Railroad.
The railroad was founded as a land holding company in 1865, later acquiring the Central Pacific Railroad by lease. By 1900 the Southern Pacific Company was a major railroad system incorporating many smaller companies, such as the Texas and New Orleans Railroad and Morgan's Louisiana and Texas Railroad. It extended from New Orleans through Texas to El Paso, across New Mexico and through Tucson, to Los Angeles, through most of California, including San Francisco and Sacramento. Central Pacific lines extended east across Nevada to Ogden, Utah, and reached north through Oregon to Portland. Other subsidiaries eventually included the St. Louis Southwestern Railway (Cotton Belt), the Northwestern Pacific Railroad at 328 miles (528 km), the 1,331 miles (2,142 km) Southern Pacific Railroad of Mexico, and a variety of 3 ft (914 mm) narrow gauge routes.
In 1929 SP/T&NO operated 13848 route-miles not including Cotton Belt, whose purchase of the Golden State Route circa 1980 nearly doubled its size to 3,085 miles (4,965 km), bringing total SP/SSW mileage to around 13,508 miles (21,739 km).
By the 1980s route mileage had dropped to 10,423 miles (16,774 km), mainly due to the pruning of branch lines. In 1988 the Southern Pacific was taken over by D&RGW parent Rio Grande Industries. The combined railroad kept the Southern Pacific name due to its brand recognition in the railroad industry and with customers of both constituent railroads. Along with the addition of the SPCSL Corporation route from Chicago to St. Louis, the total length of the D&RGW/SP/SSW system was 15,959 miles (25,684 km).
By 1996 years of financial problems had dropped SP's mileage to 13,715 miles (22,072 km), and it was taken over by the Union Pacific Railroad.
Read more on
Wikipedia
.
Paint Scheme
:
In 1937 the lightweight, streamlined Daylight went into service between Los Angeles and San Francisco. The cars were red and orange with a black roof. This became known as the Daylight color scheme and lasted officially until 1958 but in fact until about 1965-66. In the same time frame the joint SP-UP-C&NW streamliner City of San Francisco began running on the SP Overland Route painted in the UP yellow and leaf brown. A few Daylight-style chair cars painted dark green also went into service on the Overland and Golden State Routes.
Brand/Importer Information
: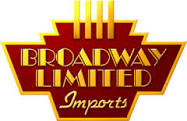 Broadway Limited Imports, LLC
defines itself as "
the world's foremost producer of top-quality HO and N scale model trains
".
Broadway Limited Imports is composed of a team of 15 fun loving individuals who are dedicated to creating the most realistic model railroading experience possible, with the best customer service possible.
The Broadway Limited Imports headquarters is located in Ormond Beach, Florida at 9 East Tower Circle. It's just under an hour's drive from Disney World.
About Broadway Limited Imports.
Item created by:
CNW400
on 2021-01-08 14:24:09. Last edited by
CNW400
on 2021-06-18 15:45:08
If you see errors or missing data in this entry, please feel free to
log in
and edit it. Anyone with a Gmail account can log in instantly.