Specific Item Information:
With Rigid Face Couplers 0001-422108 $ 26.98
With Micro-Trains® Couplers 0001-041308 $31.98
Prototype History
: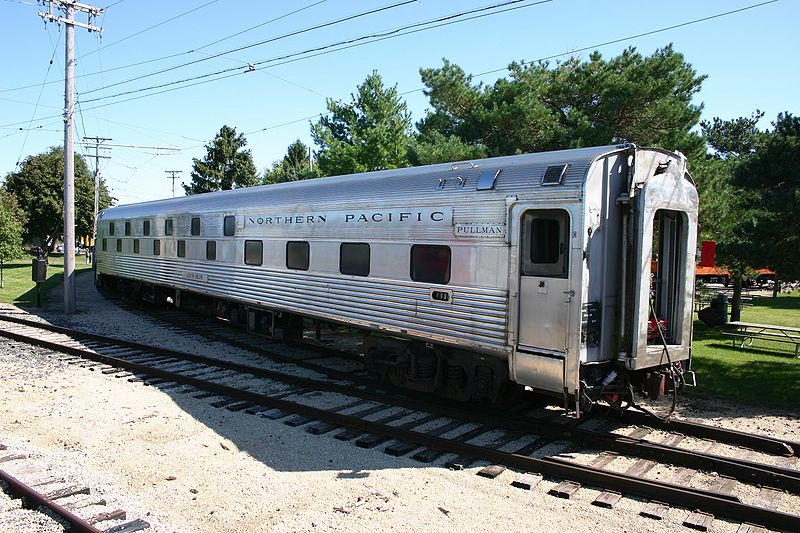 The Slumbercoach is an 85-foot-long, 24 single room, eight double room streamlined sleeping car. Built in 1956 by the Budd Company for the Chicago, Burlington and Quincy Railroad for service on the Denver Zephyr, subsequent orders were placed in 1958 and 1959 by the Baltimore and Ohio Railroad and Missouri Pacific Railroad for the Texas Eagle/National Limited, then in 1959 by the Northern Pacific Railway for its North Coast Limited and also the New York Central Railroad for use on the 20th Century Limited.
The Slumbercoach, in economic terms, was part of the American railways' attempt, in the 1950s, to recapture market share lost to airlines, buses and the automobile by providing upgraded accommodations for non-first class passengers. Demand for private accommodation (bedrooms and roomettes) remained high, while demand for the traditional Pullman open section was declining. Other types of economy sleeping car did not have the capacity of the Slumbercoach: sixteen duplex roomette-four double bedroom car slept only 24, while the traditional sixteen section tourist Pullman slept 32. Thus, the Slumbercoach, sleeping 40, allowed railways to offer coach passengers private sleeping car accommodation at little more than coach fare. In its first year of using Slumbercoaches on the North Coast Limited, the Northern Pacific Railway averaged a 27 (out of 32 available) room occupancy rate, and a 34 (out of 40 at full capacity) passenger occupancy rate."
From Wikipedia
Road Name History
: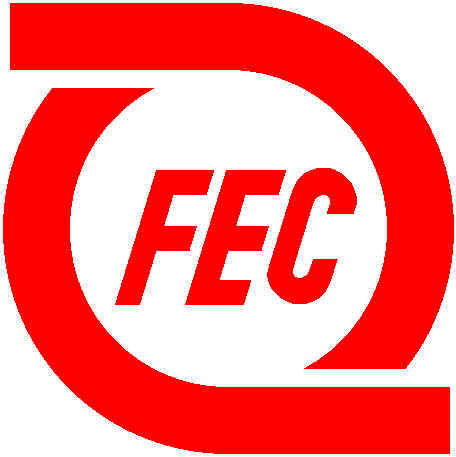 The Florida East Coast Railway (reporting mark FEC) is a Class II railroad operating in the U.S. state of Florida and since 2007 has been a subsidiary of Railroad Acquisition Holdings, LLC, itself a subsidiary of Fortress Investment Group, LLC.
The FEC was historically a Class I railroad owned by Florida East Coast Industries (FECI) from 2000-2006, FOXX Holdings from 1983-2000, and the St. Joseph Paper Company prior to 1983.
Built primarily in the last quarter of the 19th century and the first decade of the 20th century, the FEC was a project of Standard Oil principal Henry Morrison Flagler. Flagler originally visited Florida to aid with the health issues faced by his first wife, Mary. A key strategist who worked closely with John D. Rockefeller building the Standard Oil Trust, Henry Flagler noted both a lack of services and great potential during his stay at St. Augustine. He subsequently began what amounted to his second career developing resorts, industries, and communities all along Florida's shores abutting the Atlantic Ocean.
The FEC is possibly best known for building the railroad to Key West, completed in 1912. When the FEC's line from the mainland to Key West was heavily damaged by the Labor Day Hurricane of 1935, the State of Florida purchased the remaining right-of-way and bridges south of Dade County, and they were rebuilt into road bridges for vehicle traffic and became known as the Overseas Highway. However, a greater and lasting Flagler legacy was the developments along Florida's eastern coast.
During the Great Depression, control was purchased by heirs of the du Pont family. After 30 years of fragile financial condition, the FEC, under leadership of a new president, Ed Ball, took on the labor unions. Ball claimed the company could not afford the same costs as larger Class 1 railroads and needed to invest saved funds in its infrastructure, fast becoming a safety issue. Using replacement workers, the company and some of its employees engaged in one of the longest and more violent labor conflicts of the 20th century from 1963 until 1977. Ultimately, federal authorities had to intervene to stop the violence, which included bombings, shootings and vandalism. However, the courts ruled in the FEC's favor with regard to the right to employ strikebreakers. During this time, Ball invested heavily in numerous steps to improve its physical plant, installed various forms of automation,was the first US Railroad to operate two man train crews, eliminate cabooses and end all of its passenger services (which were unprofitable) by 1968.
In modern times, the company's primary rail revenues come from its intermodal and rock trains. Since 2007, it has been owned by Fortress Investment Group,[citation needed] which acquired it for over US$3 billion (including non-rail assets). Fortress previously owned conglomerate short line railroad operator RailAmerica, which for a time operated FEC but the two companies never merged; Fortress no longer owns RailAmerica and RailAmerica no longer operates FEC. A former CSX official, James Hertwig, was named as President and Chief Executive Officer of the company effective July 1, 2010.
From Wikipedia
Brand/Importer Information
:

Con-Cor
has been in business since 1962. Many things have changed over time as originally they were a complete manufacturing operation in the USA and at one time had upwards of 45 employees. They not only designed the models,but they also built their own molds, did injection molding, painting, printing and packaging on their models.
Currently, most of their manufacturing has been moved overseas and now they import 90% of their products as totally finished goods, or in finished components. They only do some incidental manufacturing today within the USA.
Important Note: The Con-Cor product numbering can be very confusing. Please see here in the article how to properly enter Con-Cor stock numbers in the TroveStar database.
Item created by:
PondBuft
on 2021-02-23 14:32:58. Last edited by
Powderman
on 2021-03-19 14:33:11
If you see errors or missing data in this entry, please feel free to
log in
and edit it. Anyone with a Gmail account can log in instantly.