Specific Item Information: Paragon4 Sound
Model Information
: Announced in June 2018
Precision Drive Mechanism engineered for continuous heavy load towing and smooth slow speed operation
Premium Caliber Painting with Authentic Paint Schemes
Prototypical Light Operation with Golden White LED Headlight, Rear Light
ABS Body with Die Cast chassis for Maximum Tractive Effort
(2) Operating MicroTrains #1015 or Compatible Couplers
Separately Applied Handrails, Ladders, Whistle, and Brass Bell
Will Operate on Code 55, 70, and 80 Rail
Recommended Minimum Radius: 9.75 inches
DCC Information
: Paragon3 Sound & Operation System FEATURING ROLLING THUNDER
Operates in DC & DCC (use DCMaster for DC Sound)
Record & Play Operation - Records and plays back sounds and movements once or repeatedly for automatic operation
16-bit Sample Rate for exceptional high frequency sound clarity
Alternate Whistle / Horn where applicable for locomotive with air horn and steam whistle - both the main whistle and alternate can be easily played
Adjustable bell ringing interval for faster or slower bell
Numerous user-mappable functions with available keys
Passenger Station Ambient Sounds - Controlled with Function Key
Freight Yard related radio chatter - Controlled with Function Key
Lumber Yard Ambient Sounds - Controlled with Function Key
Farm related radio chatter - Controlled with Function Key
Crew Radio Communications - Controlled with Function Key
Maintenance Yard related radio chatter - Controlled with Function Key
Demo Mode for display and demonstrations
Simple Programming with Integral DCC Decoder
Individually adjustable sound volumes for most effects
Prototype History
: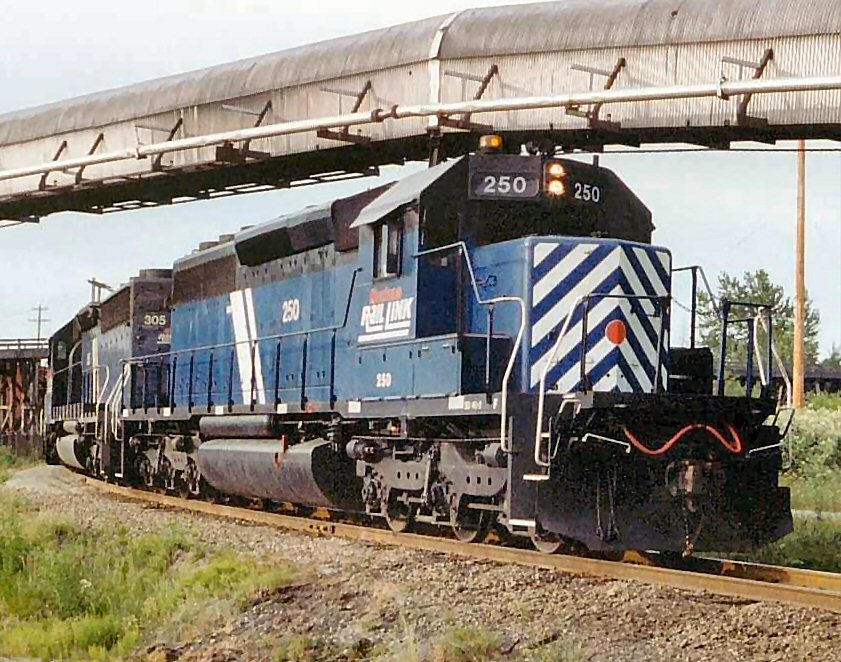 The EMD SD40-2 is a 3,000-horsepower (2,200 kW) C-C diesel-electric locomotive built by EMD from 1972 to 1989. The SD40-2 was introduced in January 1972 as part of EMD's Dash 2 series, competing against the GE U30C and the ALCO Century 630. Although higher-horsepower locomotives were available, including EMD's own SD45-2, the reliability and versatility of the 3,000-horsepower (2,200 kW) SD40-2 made it the best-selling model in EMD's history and the standard of the industry for several decades after its introduction. The SD40-2 was an improvement over the SD40, with modular electronic control systems similar to those of the experimental DDA40X.
Peak production of the SD40-2 was in the mid-1970s. Sales of the SD40-2 began to diminish after 1981 due to the oil crisis, increased competition from GE's Dash-7 series and the introduction of the EMD SD50, which was available concurrently to late SD40-2 production. The last SD40-2 delivered to a United States railroad was built in July 1984, with production continuing for railroads in Canada until 1988, Mexico until February 1986, and Brazil until October 1989. As of 2013, nearly all built still remain in service.
The GMD SD40-2W is a Canadian-market version of the SD40-2 diesel-electric locomotive, built for the Canadian National Railway by the Diesel Division of General Motors of Canada Ltd. (formerly General Motors Diesel) of London, Ontario; 123 were constructed between May 1975 and December 1980. The major difference between the SD40-2W and a regular SD40-2 is the fitment of a wide-nose Canadian comfort cab, commonly denoted by adding a 'W' in the model name (although the GMD designation on the builders plates remained 'SD40-2').
The SD40-2 has seen service in Canada, Mexico, Brazil and Guinea. To suit export country specifications, General Motors designed the JT26CW-SS (British Rail Class 59) for Great Britain, the GT26CW-2 for Yugoslavia, South Korea, Iran, Morocco, Peru and Pakistan, while the GT26CU-2 went to Zimbabwe and Brazil. Various customizations led Algeria to receive their version of a SD40-2, known as GT26HCW-2.
SD40-2s are still quite usable nearly fifty years after the first SD40 was made, and many SD40s and locomotives from the pre-Dash-2 series (GP/SD 40s, 39s and 38s, and even some SD45s) have been updated to Dash-2 specifications, possibly including downgrading from 20-645E to 16-645E engines, including, certainly, Dash-2 electrical controls, although the pre-Dash-2 frames cannot accommodate the somewhat similar HT-C truck in the space allocated to the Flexicoil C truck (the frame is not long enough). Most SD40-2s which remain in service have by now been rebuilt "in-kind" for another 30 to 40 years of service, although a few (under 30) have been rebuilt to incorporate a 12-cylinder EFI-equipped 710G engine.
From Wikipedia
Read more on
American-Rails.com
Road Name History
:

The Southern Railway (reporting mark SOU) (also known as Southern Railway Company) was a US class 1 railroad that was based in the Southern United States. It was the product of nearly 150 predecessor lines that were combined, reorganized and recombined beginning in the 1830s, formally becoming the Southern Railway in 1894.
At the end of 1970 Southern operated 6,026 miles (9,698 km) of railroad, not including its Class I subsidiaries AGS (528 miles or 850 km) CofG (1729 miles) S&A (167 miles) CNOTP (415 miles) GS&F (454 miles) and twelve Class II subsidiaries. That year Southern itself reported 26111 million net ton-miles of revenue freight and 110 million passenger-miles; AGS reported 3854 and 11, CofG 3595 and 17, S&A 140 and 0, CNO&TP 4906 and 0.3, and GS&F 1431 and 0.3
The railroad joined forces with the Norfolk and Western Railway (N&W) in 1982 to form the Norfolk Southern Corporation. The Norfolk Southern Corporation was created in response to the creation of the CSX Corporation (its rail system was later transformed to CSX Transportation in 1986). The Southern Railway was renamed Norfolk Southern Railway in 1990 and continued under that name ever since. Seven years later in 1997 the railroad absorbed the Norfolk and Western Railway, ending the Norfolk and Western's existence as an independent railroad.
Brand/Importer Information
: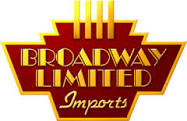 Broadway Limited Imports, LLC
defines itself as "
the world's foremost producer of top-quality HO and N scale model trains
".
Broadway Limited Imports is composed of a team of 15 fun loving individuals who are dedicated to creating the most realistic model railroading experience possible, with the best customer service possible.
The Broadway Limited Imports headquarters is located in Ormond Beach, Florida at 9 East Tower Circle. It's just under an hour's drive from Disney World.
About Broadway Limited Imports.
Item created by:
scottakoltz
on 2021-05-04 15:51:21
If you see errors or missing data in this entry, please feel free to
log in
and edit it. Anyone with a Gmail account can log in instantly.