History
: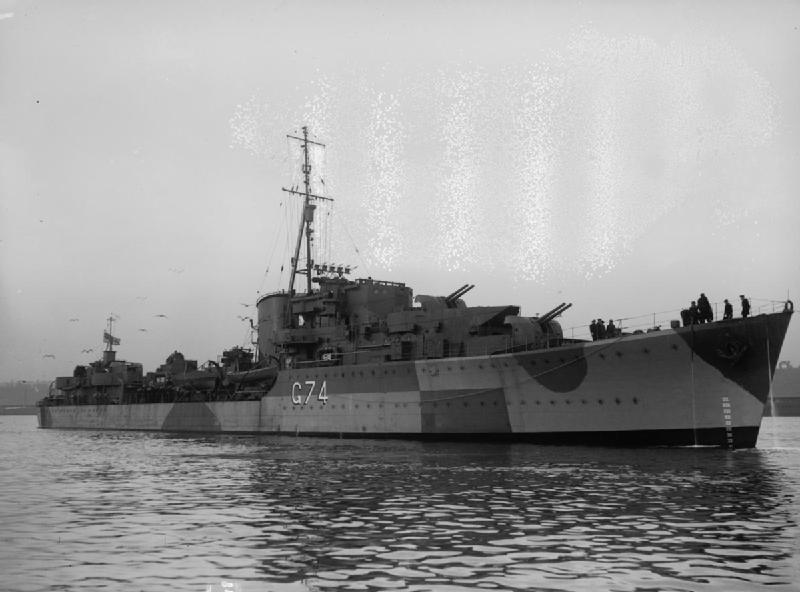 HMS Legion was an L-class destroyer of the Royal Navy. She entered service during the Second World War, and had a short but eventful career, serving in Home waters and the Mediterranean. She was sunk in an air attack on Malta in 1942. The ship had been adopted by the British civil community of the Municipal Borough of Cheltenham, Gloucestershire in November 1941.
Class History
: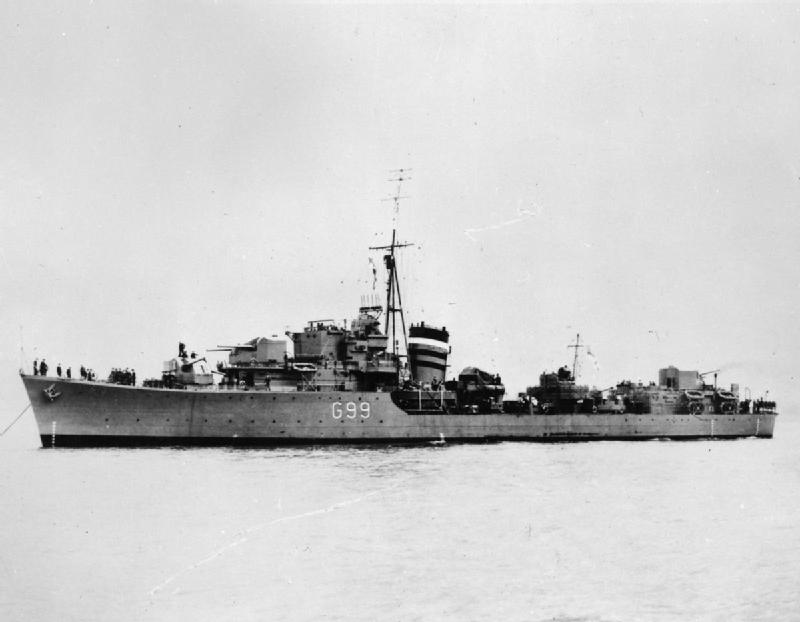 The L and M class was a class of sixteen destroyers which served in the British Royal Navy during World War II. The ships of the class were launched between 1939 and 1942.
The armament of the class was subject of considerable debate, as the proponents of heavier anti-aircraft armaments for such vessels were at last beginning to be listened to by the Admiralty. This came mainly as a result of the lessons learned during the Spanish Civil War - i.e., military aircraft were now sufficiently advanced to pose a major threat to land and sea targets.
The ships of the L and M class had single funnels, like the previous J class, a tripod foremast and a short mainmast just aft of amidships. One feature of note was the bridge design. From the I class to the Weapon class, all Royal Navy destroyers shared a distinctive wedge-shaped face to the bridge, incorporating a bulletproof wheelhouse, raised in order that the helmsman could see over the guns. The increased height of the new gunhouses of the L class meant that the wheelhouse was raised further, and the sloped roof of the wheelhouse (to direct the airflow over the compass platform) was almost flat. This feature was unique to the L and M's.
As ordered, the class comprised a leader and 7 destroyers. Each ship was to mount six 4.7-inch (120 mm) guns and 8 torpedo tubes. Close range armament had still to be decided, with the expected time of delivery being a crucial factor.
They were the first British destroyers to have their guns in fully enclosed mountings. They also continued the practice (first introduced in the Js) of making the leader Laforey almost indistinguishable from the rest of the class, having only more extensive cabin accommodation and better radio (W/T - "wireless telegraph") equipment.
History
: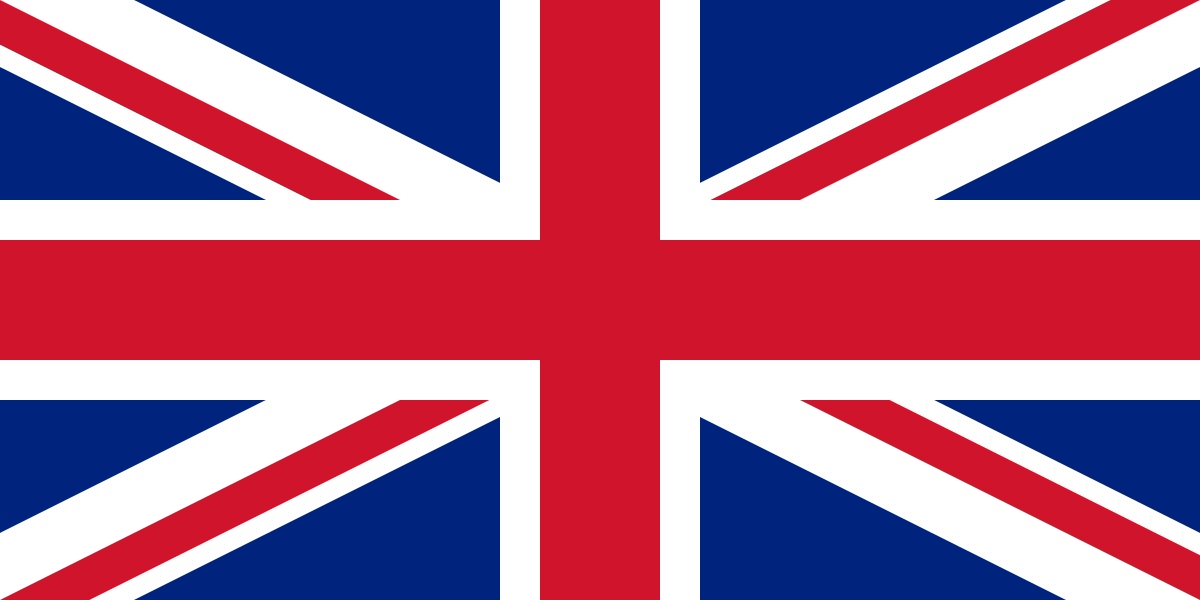 The United Kingdom, made up of England, Scotland, Wales and Northern Ireland, is an island nation in northwestern Europe. England – birthplace of Shakespeare and The Beatles – is home to the capital, London, a globally influential centre of finance and culture. England is also site of Neolithic Stonehenge, Bath's Roman spa and centuries-old universities at Oxford and Cambridge.
Item created by:
gdm
on 2015-07-18 15:21:19. Last edited by
gdm
on 2019-05-13 08:04:02
If you see errors or missing data in this entry, please feel free to
log in
and edit it. Anyone with a Gmail account can log in instantly.