Model Information: Arnold Hornby introduced this model in 2015. The following is an excerpt from Peter Wisniewski's review and is used with his permission.

Arnold is a European-based manufacturer. Most European model RR manufacturers use a fairly similar packaging method, which usually results is the jewel case's lid not fully closing over the bottom part of the case. That is because the European manufacturers include a large bundle of paperwork inside the box. There is the standard parts diagram and list of part numbers, sometimes there is a write-up of the prototype's history, a warranty card (usually in a dozen of languages), and often some sort of inspection certificate. Some of those documents are letter-size pieces of paper, folded multiple times to fit in the box. All the paperwork creates a fairly thick bundle which is usually placed under the vacu-formed plastic nest for the model. However the jewel case and the nest aren't designed to hold that extra thickness of the paperwork. Because of that the nest sticks up over the top edge of the jewel case's bottom and the lid does not fully settle down over the bottom of the case. That often leads to the lid being rather loose. Several times I have almost dropped a loco out of the box by grabbing the case by the lid's sides, forgetting that the lid is not on tight.

There seems to be a bit of a compatibility problem between the Arnold and MT couplers. I am surprised that this was not mentioned when the U25C (which was the 1st model to use this coupler) was introduced. While I have not yet tested this model on a layout, I clearly see this problem on a piece of test track on my work bench.

Overall, I am quite happy with the model's appearance and performance. Thanks to its gearing ratio of 35:1, and a coreless motor with good torque, this model has excellent slow-speed performance and realistic top speed. It was able to pull 30 40-foot Micro-Trains boxcars on a flat and tangent track, but that number will go down as the train travels through curves or up an incline. Small switching locomotives don't normally pull 30 cars in any case. But the jury is still out on the longevity of those low-end coreless motors, since they do not have replaceable brushes. Hopefully replacement motors will be available from Arnold for years to come. While this model is not 100% perfect, Arnold has a winner on their hands.
DCC Information: Accepts a 6-pin NEM651 plug decoder.
Prototype History
: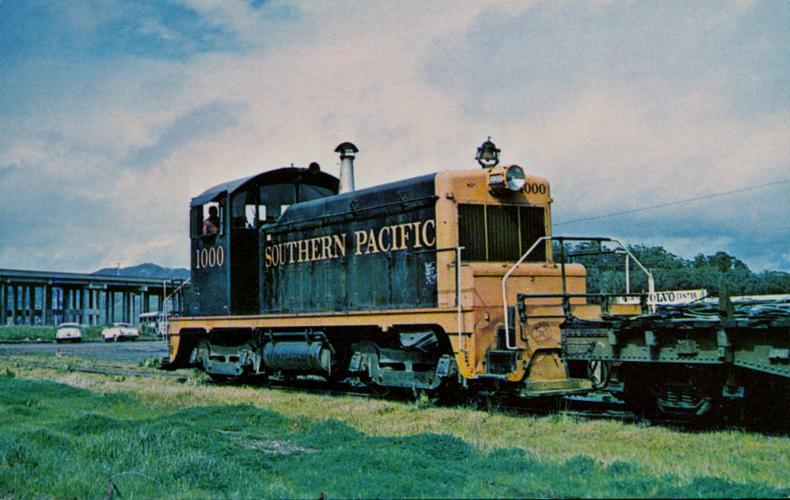 The EMD SW1 is a 600-horsepower (450 kW) diesel-electric switcher locomotive built by General Motors' Electro-Motive Corporation (later Division) between December 1938 and November 1953. Final assembly was at EMD's plant at LaGrange (McCook) Illinois. The SW1 was the second generation of 3,402 cu in (55.75 L) switcher from EMD, succeeding the SC (cast frame) and SW (welded frame). The most significant change from those earlier models was the use of an engine of EMD's own design, the then-new 567 engine, here in 600 hp (450 kW) V6 form. 661 locomotives of this design were built, not withstanding diesel switcher production having been suspended between 1942 and 1945 by the War Production Board, as the 567 engines were needed elsewhere, mainly for U.S. Navy LST vessels.
From Wikipedia
Read more on
American-Rails.com
.
Road Name History
: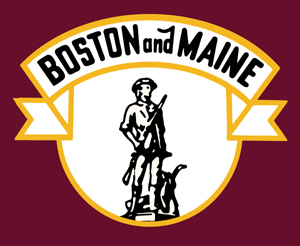 The Andover and Wilmington Railroad was incorporated March 15, 1833, to build a branch from the Boston and Lowell Railroad at Wilmington, Massachusetts, north to Andover, Massachusetts. The line opened to Andover on August 8, 1836. The name was changed to the Andover and Haverhill Railroad on April 18, 1837, reflecting plans to build further to Haverhill, Massachusetts (opened later that year), and yet further to Portland, Maine, with the renaming to the Boston and Portland Railroad on April 3, 1839, opening to the New Hampshire state line in 1840.
The Boston and Maine Railroad was chartered in New Hampshire on June 27, 1835, and the Maine, New Hampshire and Massachusetts Railroad was incorporated March 12, 1839, in Maine, both companies continuing the proposed line to South Berwick, Maine. The railroad opened in 1840 to Exeter, New Hampshire, and on January 1, 1842, the two companies merged with the Boston and Portland to form a new Boston and Maine Railroad.
The B&M flourished with the growth of New England's mill towns in the late 19th and early 20th centuries, but still faced financial struggles. It came under the control of J. P. Morgan and his New York, New Haven and Hartford Railroad around 1910, but anti-trust forces wrested control back. Later it faced heavy debt problems from track construction and from the cost of acquiring the Fitchburg Railroad, causing a reorganization in 1919.
By 1980, though still a sick company, the B&M started turning around thanks to aggressive marketing and its purchase of a cluster of branch lines in Connecticut. The addition of coal traffic and piggyback service also helped. In 1983 the B&M emerged from bankruptcy when it was purchased by Timothy Mellon's Guilford Transportation Industries for $24 million. This was the beginning of the end of the Boston & Maine corporate image, and the start of major changes, such as the labor issues which caused the strikes of 1986 and 1987, and drastic cost cutting such as the 1990 closure of B&M's Mechanicville, New York, site, the largest rail yard and shop facilities on the B&M system.
Guilford Rail System changed its name to Pan Am Railways in 2006. Technically, Boston & Maine Corporation still exists today but only as a non-operating ward of PAR. Boston & Maine owns the property (and also employs its own railroad police), while Springfield Terminal Railway, a B&M subsidiary, operates the trains and performs maintenance. This complicated operation is mainly due to more favorable labor agreements under Springfield Terminal's rules.
Read more on
Wikipedia
.
Brand/Importer Information
:

Founded in 1906 by Karl Arnold in Nürnberg, K. Arnold & Co. began its life producing tin toys and related items. They produced an extensive line of model ships, doll house items and other toys. In 1935, K. Arnold & Co. hired Max Ernst as their managing director. Ernst, not to be confused with the German realist artist of the same name, was a significant factor in the future of Arnold.
On Max Ernst's 1976 retirement, Arnold employed perhaps 200 to 250 people, using three facilities in the Nuernberg area. The Company continued under family control until 1995, when Arnold went into bankruptcy and was sold to Rivarossi of Italy. Rivarossi, in turn, also went bankrupt, leading to the sale of all assets to Hornby of the United Kingdom. Production is carried out in China.
From Wikipedia
Item created by:
gdm
on 2016-02-01 12:25:17. Last edited by
Alain LM
on 2020-10-25 12:07:52
If you see errors or missing data in this entry, please feel free to
log in
and edit it. Anyone with a Gmail account can log in instantly.