Specific Item Information: Two variations exist: Narrow and Wide Spaced Lettering
Model Information: There are three similar but different 40 foot single dome tank cars in the 1960s and 1970s. One version was made for Atlas. One version was made for Minitrix and Model Power, and a third version for AHM and JC Timmer. This body style represents the 1st type (Atlas).
Prototype History
: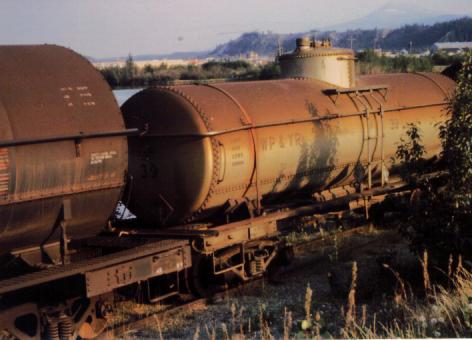 Single Dome tank cars are a railroad staple. They have been around since the first half of the 20th century. This length car can handle about 10,000 gallons. These railcars carry a wide array of commodities, including liquid fertilizers, chemicals, fuel oils and asphalt, and food-grade oils. Tank cars can be pressurized or non-pressurized, insulated or non-insulated. Single dome cars carry only a single commodity at once. Food-service tank cars may be lined with stainless steel, glass, or plastic. Tank cars carrying dangerous goods are generally made of different types of steel, depending on the intended cargo and operating pressure. They may also be lined with rubber or coated with specialized coatings for tank protection or product purity purpose. The tank heads are also stronger to prevent ruptures during accidents.
One common version is the ACF Type 27 jacketed tank car with expansion dome which was in common use by many railroads and oil companies.
Road Name History
:

GATX Corporation (NYSE: GMT) is an equipment finance company based in Chicago, Illinois. Founded in 1898, GATX's primary activities consist of railcar operating leasing in North America and Europe. In addition, GATX leases locomotives in North America, and also has significant investments in industrial equipment. GATX derives its name from its primary reporting mark for its North American railcars, "GATX". The mark itself was derived from GATX's prior corporate name,
General American Transportation Corporation
. Since all non-railroad owners of railcars must append an "X" to the end of their mark, GAT became GATX. The General American Transportation Corporation became GATX Rail Corporation, a unit of the GATX Corporation, on January 1, 2000.
GATX mainly applies the GATX mark to tank cars, although the mark has been used in other examples such as with hoppers; GATX's primary freight car marks are GACX (for general-service freight cars), GGPX (for coal cars), GIMX (for intermodal cars), GPLX (for plastic pellet cars), GMTX and LLPX (for locomotives), and GPFX (for pressure-differential cars). GATX also owns a number of other marks, including GABX, GAEX, GFSX, GOHX, GSCX, IPSX, and TRIX. Many GATX cars carry a large "GATX" logo in the upper right-hand corner of the car regardless of the reporting mark they carry; this logo is applied for marketing reasons and does not have any operational significance.
GATX engages in both full-service and net leasing of railcars. In a full-service lease, a GATX-owned mark is applied to the car, and GATX maintains the railcar and pays for any required property insurance and property taxes. In a net lease, the lessee applies its mark to the car, and the lessee pays for any required property insurance and property taxes. Often, on a net-leased car, there is no evidence of GATX ownership, although some net lease cars carry a GATX logo.
The most common type of car in the GATX North American fleet is the tank car; other major car types include covered hoppers, open-top hoppers, and gondolas. GATX invests in nearly every type of railcar operated in North America. In Europe, tank cars also make up GATX's largest fleet, but unlike in North America, GATX's European fleet includes substantial quantities of intermodal cars which are owned in a GATX joint venture called AAE Cargo. In contrast, GATX's North American intermodal car fleet is relatively small. This is true of most North American operating lessors; historically the bulk of the industry's intermodal investment has been made by TTX Corporation, which is jointly owned by North America's Class I railroads. X Corporation, which is jointly owned by North America's Class I railroads.
Brand/Importer Information
: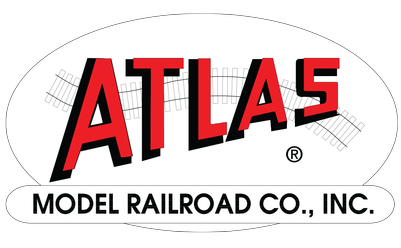 In 1924 Stephan Schaffan, Sr. founded the Atlas Tool Company in Newark, New Jersey. In 1933 his son, Stephan Schaffan, Jr., came to work for his father at the age of sixteen. Steve Jr. built model airplanes as a hobby and frequented a local hobby shop. Being an enterprising young man, he would often ask the owner if there was anything he could do to earn some extra spending money. Tired of listening to his requests, the hobby-store owner threw some model railroad track parts his way and said, "Here, see if you can improve on this".
In those days, railroad modelers had to assemble and build everything from scratch. Steve Jr. created a "switch kit" which sold so well, that the entire family worked on them in the basement at night, while doing business as usual in the machine shop during the day.
Subsequently, Steve Jr. engineered the stapling of rail to fiber track, along with inventing the first practical rail joiner and pre-assembled turnouts and flexible track. All of these products, and more, helped to popularize model railroading and assisted in the creation of a mass-market hobby. The budding entrepreneur quickly outgrew the limitations of a basement and small garage operation. Realizing they could actually make a living selling track and related products, Steve and his father had the first factory built in Hillside, New Jersey at 413 Florence Avenue in 1947. On September 30, 1949, the Atlas Tool Company was officially incorporated as a New Jersey company.
In 1985, Steve was honored posthumously for his inventions by the Model Railroad Industry Association and was inducted into the Model Railroad Industry Hall of Fame in Baltimore, Maryland. In addition, Steve was nominated and entered into the National Model Railroad Association Pioneers of Model Railroading in 1995.
In the early 1990s, the Atlas Tool Company changed its name to
Atlas Model Railroad Company, Inc.
Manufacturer Information
: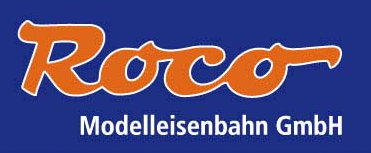 The company was founded in 1960 by Ing. Heinz Rössler and started with a plastic Minitanks series of military vehicles. After export to the USA became successful, the model line was expanded with model trains in HO scale and the smaller N scale. TT scale was also subsequently added to the product line. The model rail product line covers many European countries including Germany, Belgium, Luxembourg, France, Spain, Austria, Italy, Switzerland, Sweden and the Netherlands, and also the USA.
On July 15, 2005 ROCO Modellspielwaren GmbH was declared bankrupt. From July 25 the company continues as Modelleisenbahn GmbH, but still uses the Roco brand and associated logo. On October 1, 2007, distribution of the 'Minitank' product series was assigned to the German model car manufacturer Herpa.
Since February 2008 Modelleisenbahn also owns Fleischmann, which like Roco had gone bankrupt. The two companies continue as separate brands under Modelleisenbahn GmbH, while benefiting from economies of scale through joined development projects, marketing and procurement.
From Wikipedia
Item created by:
gdm
on 2016-03-02 18:47:27. Last edited by
Alain LM
on 2023-07-02 04:35:28
If you see errors or missing data in this entry, please feel free to
log in
and edit it. Anyone with a Gmail account can log in instantly.