Model Information: This model was first produced by Kato for Atlas in 1989. The model was retooled and production transferred to China in 1998. In 2003, the mechanism was updated again and a slow speed motor was introduced.

Although the retooling was performed in 1998, this model has all the features one would expect of a 2000's vintage design. A split-frame, flywheels, blackened wheels and body-mounted couplers. It runs quite well and can pull plenty of cars.
DCC Information: The early Kato models are all kinda-sorta DCC friendly, but IMHO, I wouldn't bother. Buy a new mechanism and drop your old shell on it. It will likely fit (no promises though!). All the 1998+ accept DCC boards and many come with factory-installed decoders. For the DCC-Ready versions, they accept the DN163A0 decoder: 1 Amp N Scale Mobile Decoder for Atlas N-Scale GP40-2, U25B, SD35, Trainmaster, B23-7 and others from digitrax.com.
Prototype History
: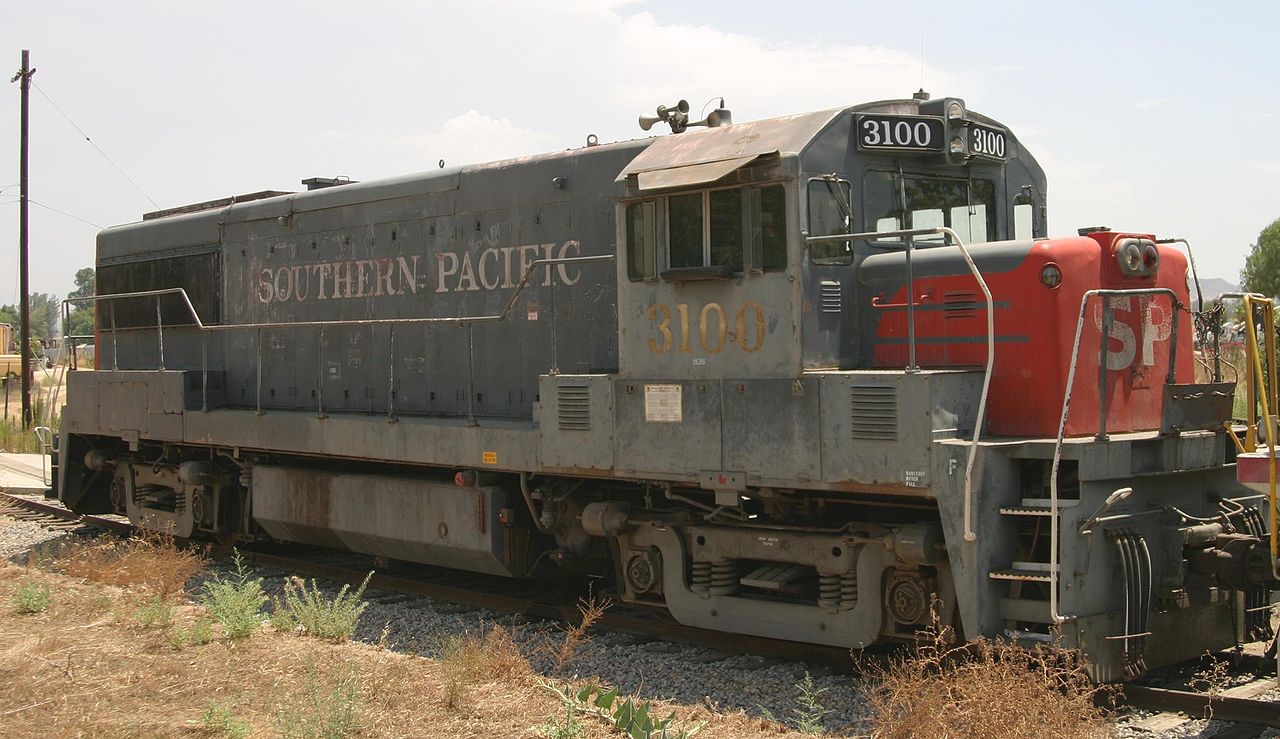 The GE U25B was General Electric's first independent entry into the United States domestic Diesel-electric locomotive railroad market for heavy production road locomotives since 1936. From 1940 through 1953, GE participated in a design, production, and marketing consortium (Alco-GE) for diesel-electric locomotives with the American Locomotive Company. Starting in 1956 GE launched its Universal Series of diesel locomotives for the export market. The U25B was the first attempt at the domestic market since its termination of the consortium agreement with Alco.
The U25B (nicknamed U-Boat) was the first commercially successful domestic diesel electric road locomotive designed, built, and sold by General Electric after its split with the American Locomotive Company (Alco), a company dating back to the steam era. Along with Ingersoll-Rand, GE built the first viable American diesel-electric locomotive in 1928. In 1940 GE partnered with ALCO to enter regular production of Diesel locomotives. They were successful in building locomotives for switching and short-haul applications, having introduced the first road-switcher design in 1941 (which would supplant the carbody design developed by the Electro-Motive Corporation by the mid-1950s) and gained about a 40% market share during the Dieselization era. ALCO-GE's efforts in main line road locomotives had not been successful at breaking into EMD's dominant position in that market, although they introduced a successful gas turbine-electric locomotive to market in 1952. In 1953 GE went independent from ALCO in locomotive production, with their new subsidiary GE Rail taking over the gas turbine-electric venture while they sought a supplier of more reliable Diesel engines suitable for road locomotives. Production of Cooper-Bessemer powered Universal Series locomotives began in 1956 and some 400 export locomotives were sold before the U25B was offered in the United States. The U25B was announced by General Electric as a domestic model on April 26, 1960. It was the first locomotive powered by GE's highly successful FDL-16 engine.
From Wikipedia
Road Name History
: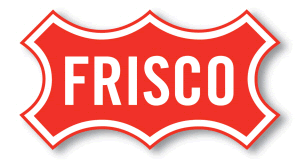 The St. Louis - San Francisco Railway (reporting mark SLSF), also known as the Frisco, was a railroad that operated in the Midwest and South Central U.S. from 1876 to April 17, 1980. At the end of 1970 it operated 4,547 miles (7,318 km) of road on 6,574 miles (10,580 km) miles of track, not including subsidiaries Quanah, Acme and Pacific Railway or the Alabama, Tennessee and Northern Railroad; that year it reported 12,795 million ton-miles of revenue freight and no passengers. It was purchased and absorbed into the Burlington Northern Railroad in 1980.
The St. Louis - San Francisco Railway was incorporated in Missouri on September 7, 1876. It was formed from the Missouri Division and Central Division of the Atlantic and Pacific Railroad. This land grant line was one of two railroads (the other being the M-K-T) authorized to build across Indian Territory. The Atchison, Topeka and Santa Fe Railroad, ATSF, interested in the A & P right of way across the Mojave Desert to California, took the road over until the larger road went bankrupt in 1893; the receivers retained the western right of way but divested the ATSF of the St. Louis-San Francisco mileage on the great plains. After bankruptcy the Frisco emerged as the St. Louis and San Francisco Railroad, incorporated on June 29, 1896, which also went bankrupt. On August 24, 1916 the company was reorganized as the St. Louis - San Francisco Railway, though the line never went west of Texas, being more than 1,000 miles (1,600 km) from San Francisco.
From Wikipedia
Brand/Importer Information
: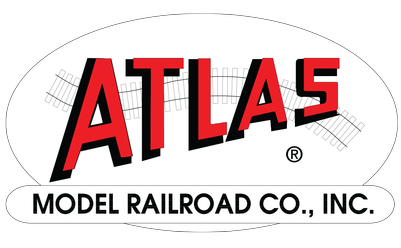 In 1924 Stephan Schaffan, Sr. founded the Atlas Tool Company in Newark, New Jersey. In 1933 his son, Stephan Schaffan, Jr., came to work for his father at the age of sixteen. Steve Jr. built model airplanes as a hobby and frequented a local hobby shop. Being an enterprising young man, he would often ask the owner if there was anything he could do to earn some extra spending money. Tired of listening to his requests, the hobby-store owner threw some model railroad track parts his way and said, "Here, see if you can improve on this".
In those days, railroad modelers had to assemble and build everything from scratch. Steve Jr. created a "switch kit" which sold so well, that the entire family worked on them in the basement at night, while doing business as usual in the machine shop during the day.
Subsequently, Steve Jr. engineered the stapling of rail to fiber track, along with inventing the first practical rail joiner and pre-assembled turnouts and flexible track. All of these products, and more, helped to popularize model railroading and assisted in the creation of a mass-market hobby. The budding entrepreneur quickly outgrew the limitations of a basement and small garage operation. Realizing they could actually make a living selling track and related products, Steve and his father had the first factory built in Hillside, New Jersey at 413 Florence Avenue in 1947. On September 30, 1949, the Atlas Tool Company was officially incorporated as a New Jersey company.
In 1985, Steve was honored posthumously for his inventions by the Model Railroad Industry Association and was inducted into the Model Railroad Industry Hall of Fame in Baltimore, Maryland. In addition, Steve was nominated and entered into the National Model Railroad Association Pioneers of Model Railroading in 1995.
In the early 1990s, the Atlas Tool Company changed its name to
Atlas Model Railroad Company, Inc.
Item created by:
gdm
on 2016-03-11 09:21:20. Last edited by
scottakoltz
on 2020-07-27 10:20:26
If you see errors or missing data in this entry, please feel free to
log in
and edit it. Anyone with a Gmail account can log in instantly.