T-Trak at the Pittsburgh NSE Convention
Published: 2017-06-29 - By: gdm
Last updated on: 2018-01-18
visibility: Public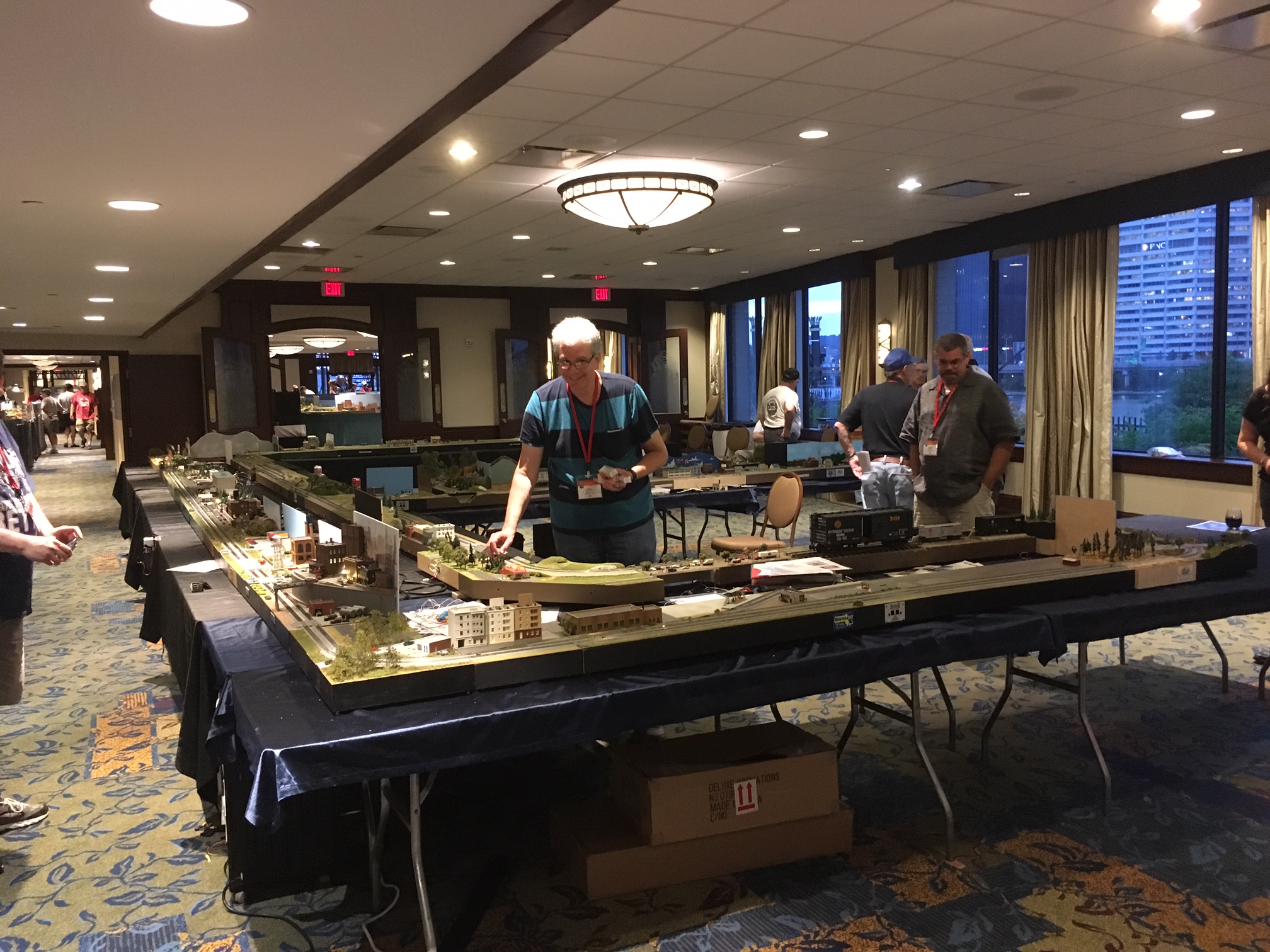 Dave Ferrari puts the finishing touches on T-Trak layout.
We had 14 clubs represented by 19 participants with 91 modules from 23 different people. The large "E-Shaped" layout in the Waterfront Room was set up on 20 banquet tables measuring 37 feet by 21 feet with DCC and analog loops. This layout contained 79 individual modules with about 140 feet of double-track mainline. The smaller, two-table layout was analog powered and was comprised of 12 modules from three different participants. It had a double-track mainline run of about 20 feet.
If any of you are interested, Dave Ferrari is running the T-Trak layout at the Pennsylvania N-Scale Weekend in Altoona again this year. Setup is August 18 and the show is the 19th and 20th. Check out the show at:
N-Scale Weekend
.