Atlas Announces NEW Body Style: 45 foot containers
Published: 2017-06-30 - By: Jenna
Last updated on: 2021-08-13
visibility: Public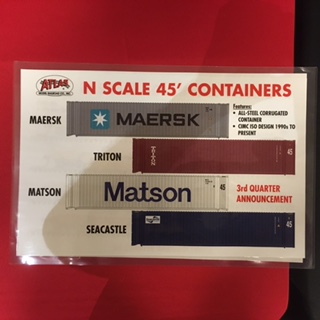 New body style: 45 foot intermodal shipping container
The 45 foot container Atlas recently announced during the 25th Annual N Scale National Convention in Pittsburgh, PA (June 21 to June 25) represents a new tooling for the company and a new product to n-scale.
No release or pre-order dates were given for this product.
As of the writing of this blog, we could not find any of the usual details about this release on the
Atlas website.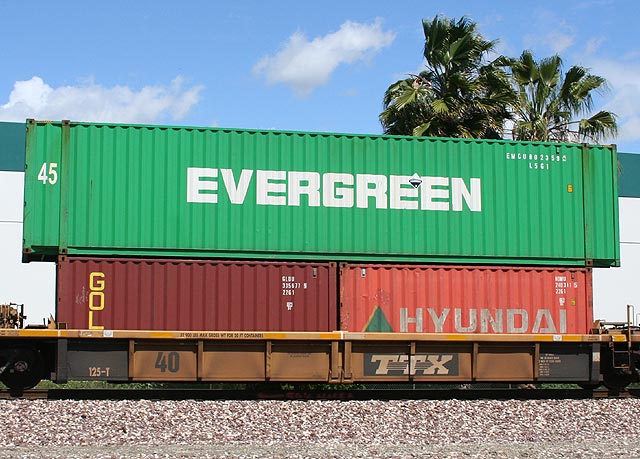 45 foot container stacked on two 20 foot containers
This size container, along with 48' and 53' containers, are used in the U.S. and Canada so we would expect North American road names. Ninety percent of dry freight or so-called general purpose containers are mostly either 20' or 40'.
This model is an all steel corrugated container and will come in shipping names: Maersk, Triton, Matson and Seacastle.