Ibertrén Alco DL-500-C
Published: 2017-07-10 - By: Alain LM
Last updated on: 2023-02-03
visibility: Public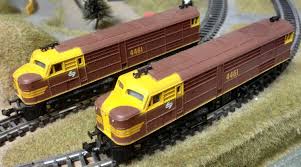 I've just added to the database the Ibertrén Alco DL-500-C series, which
Ibertrén
started to introduced as Spanish Serie 1800 (now known as 318). They then released it under an Australian livery, that is known as NSWGR 44 class, and eventually they released two fantasy liveries, one Amtrak and one CN. Alco DL-500 was never delivered to North American railways. This is a C-C derivative of Alco FPA series, for export markets.
Click here for the full list of
Ibertrén Alco DL-500-C
These models, introduced circa 1980, have a pretty strange mechanism.
Here is what
spookshow.net
says about it:
The frame consists of one piece of cast metal (contoured to follow the shape of the shell). The motor is attached to the rear truck and swivels right along with it on curves. All of the wheels on the rear truck are equipped with traction tires, so consequently all pick-up comes from the six wheels on the forward truck (with current ferried around via wires). The headlight is, amazingly enough, directional. Performance is not great. It's quite loud and pickup is iffy (not surprising, given all the traction tires).
Prototype Information
:
Alco "World Locomotive" DL-500 series, introduced in 1953, were designed for export markets. The first DL-500 originated as a newly designed demonstrator based on the FA-2. The first 25 DL-500s used the model 244 engine rated at 1,600 horsepower (1,200 kW). Later DL-500s were like the FPA-4 and utilize the Alco model 251B diesel engine as the prime mover and are rated at 1,800 horsepower (1,300 kW). All DL-500s were built with Co'Co' trucks, but B-B or paired A-1-A trucks were offered as an option. A total of 369 DL-500 locomotives were built by Alco, A. E. Goodwin (in Australia) and MLW between May 1953 and December 1967.
DL-500 locomotives were sold to Australia, Argentina, Greece, India, Iraq, Pakistan, Peru and Spain.
In Spain, Renfe ordered several versions of the Alco DL-500:
Serie 316 (initially Serie 1600) - DL-500-A (FPD-5) - 1,600 hp (Alco 244) - Read more about Renfe Serie 316 (in Spanish) on Wikipedia and on www.ferropedia.es.
Serie 318 (initially Serie 1800) - DL-500-C (FPD-7) - 1,800 hp (Alco 251 B) - Read more about Renfe Serie 318 (in Spanish) on Wikipedia and on www.ferropedia.es.
Serie 321 (initially Serie 2100) - DL-500-S (FPD-9 ) - 2,180 hp (Alco 251 C), with two cabs - Read more about Renfe Serie 321 (in Spanish) on Wikipedia and on www.ferropedia.es.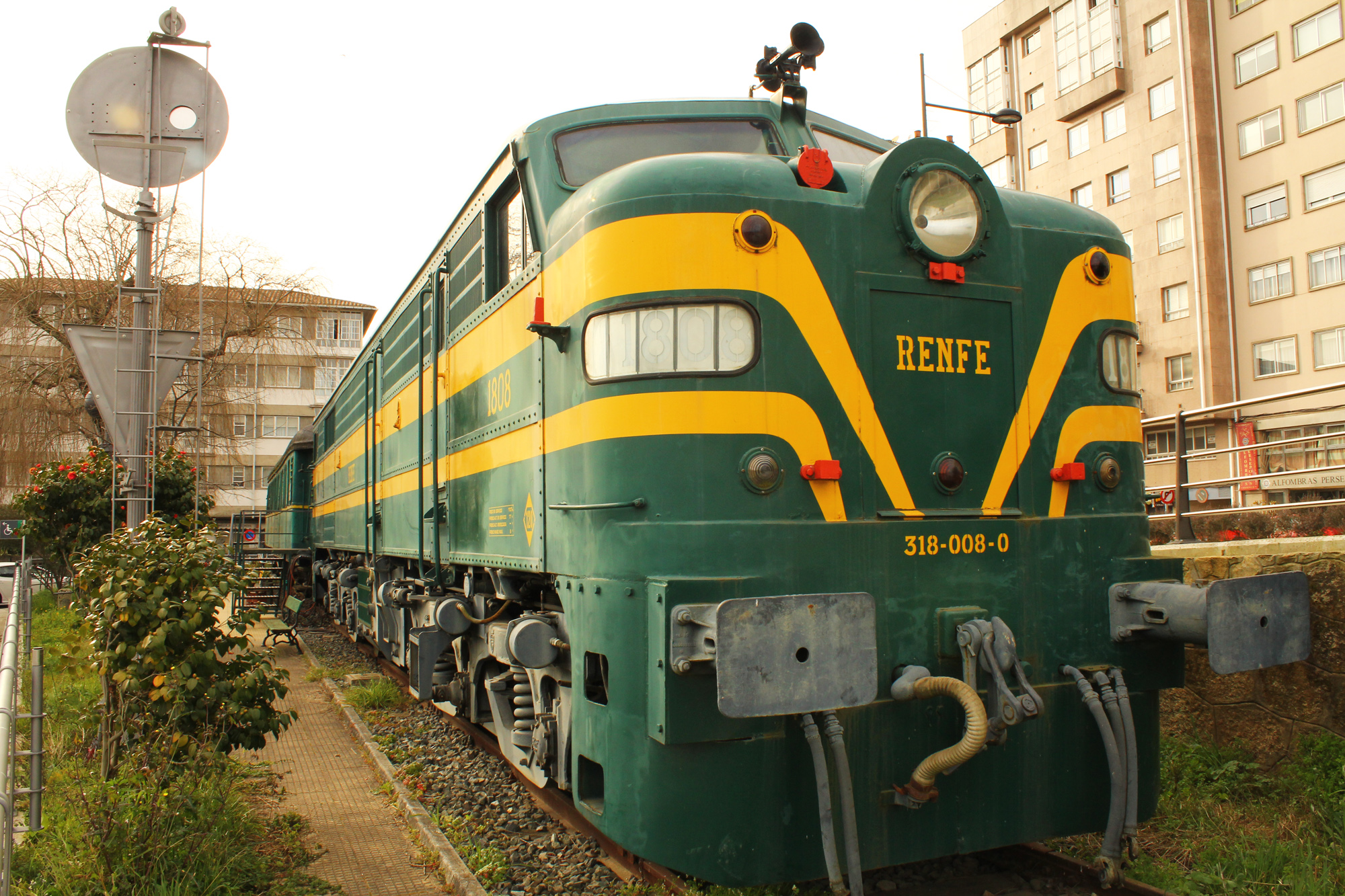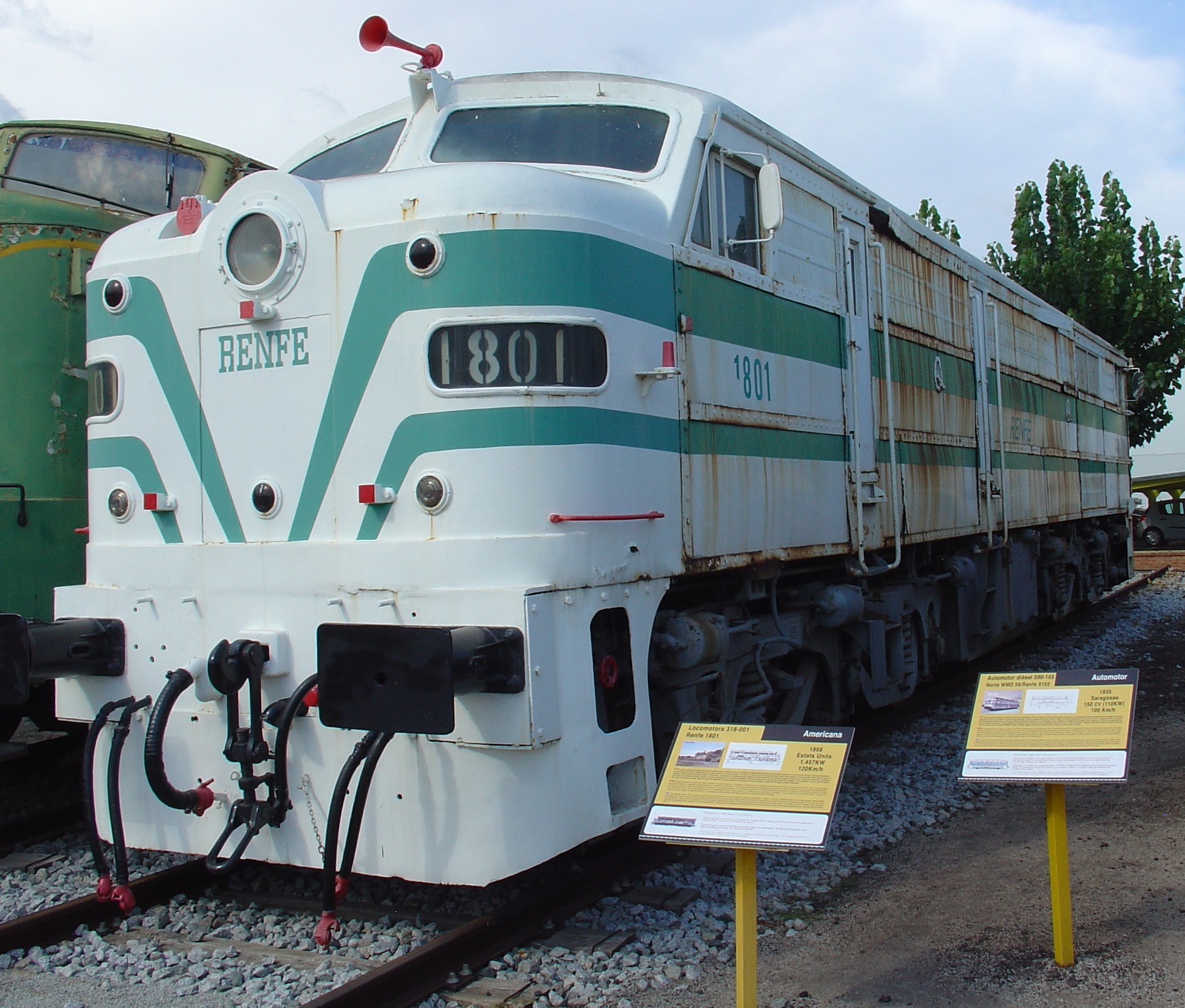 Click here for an image gallery of RENFE Serie 318
More on New South Wales NSWGR 44 class locomotive on Wikipedia.
Full list of Alco DL-500 export "World Locomotives" on
The Diesel Shop
.
Full Alco DL-500-B/C data sheet on
The Diesel Shop
.