Micro-Trains September 2017 Releases
Published: 2017-09-01 - By: gdm
Last updated on: 2018-01-18
visibility: Public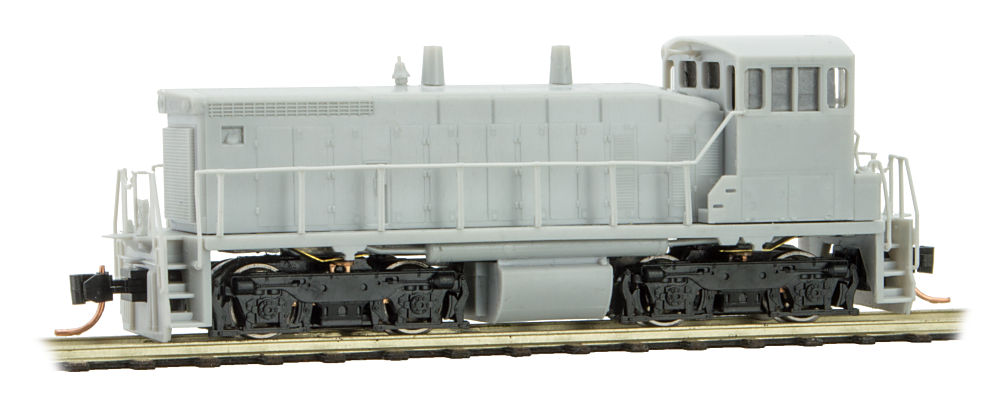 The September 2017 set of Micro-Trains releases is comprised of 12 individual cars, 1 Ortner hopper runner pack, 1 boxcar 3-pack, two undecorated Diesel Switchers, 2 hearse-wagons and 1 package of hopper coal loads. The complete list of new arrivals can be found
at this link.
For the individual cars, they come in eight body styles. Four of the cars are heavyweight passenger rollings stock: 2 baggage cars and two Ringling Brothers passenger cars. The the rest of this month's offerings are freight cars. The baggage cars are painted for the Norfolk & Western and Rio Grande. Two of the cars are from collectible series. Of interest is the
first of the 'Heinz' series
: a reefer with billboard advertising. The other series car is a new release of the 'Friendship Train' collection.
As we have reported before, the mechanisms for the SW1500 Diesel Switchers are being manufactured by Walthers as part of their Chinese production, but the shells are being made by Micro-Trains in their US facility. Both models are undecorated but feature different truck configurations
This month's box set is a group of 5 Santa Few Heavyweight passenger cars. Pre-orders for this set were taken in March of 2017. Four of the five cars are marked 'Pullman' which presumably means they were operated by Pullman under contract from the Santa Fe.
The hearse wagons are interesting but a bit of a specialty item.
Lastly, the month is rounded out by a new resin cast set of coal loads for their 33 foot hoppers. Each package contains loads for three different cars price at $13.95. After typical retail discounting, these should be in the same price range as a comparable 3-pack of
Hay Brothers
loads,
Here is a link to the
Micro-Trains website.