Kato to Re-release GE P42 Amtrak engines and Phase III and Modern Autoracks
Published: 2017-09-13 - By: Jenna
Last updated on: 2021-08-13
visibility: Public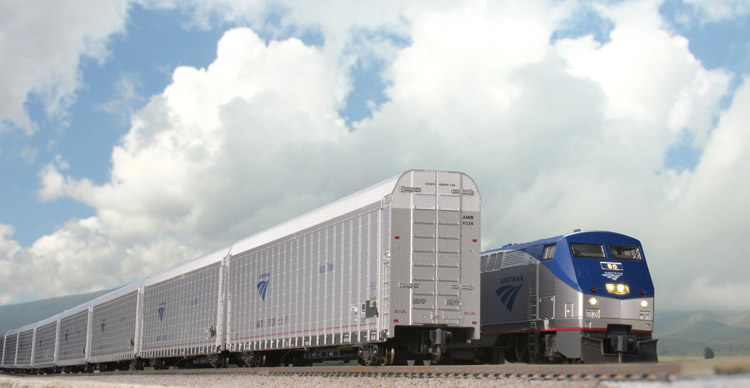 If you are a model train enthusiast who lives along Amtrak's AutoTrain route (Lorton, VA (Washington, DC area)) to Sanford FL (Orlando)) and you like to model the locos and rolling stock you see, then Kato's latest product announcement might interest you. The company recently announced that in early 2018, its popular Amtrak General Electric (GE) P42 "Genesis" diesel passenger loco and its AutoTrain aluminum Autoracks will soon be available in the most current paint schemes and in new road names.
Kato has had success with both of these n-scale Amtrak models so it's not surprising that it plans to re-release the GE P42 "Genesis" loco in a new paint scheme (Amtrak Phase V late paint) with two new road name versions (#147 and #160). Since the GE P42 prototype hauls AutoTrain aluminum Autoracks, it also makes sense that Kato will re-release these cars in Amtrak Phase III and Modern Paint (Amtrak Phase V).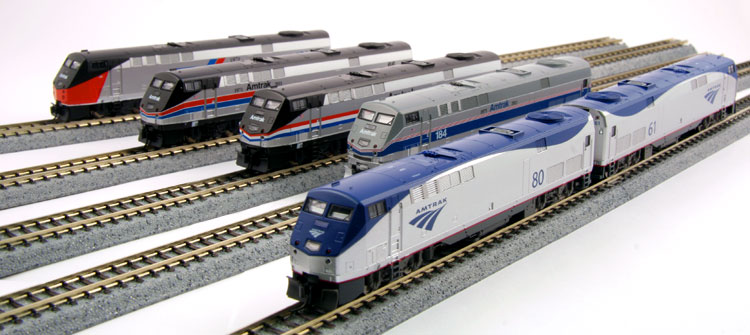 The
GE P42 "Genesis" loco
re-release will come in both DC (analog) ($125.00) and DCC variations ($165.00).
The
Autorack
will come in 4-car sets ($95.00) and in two different schemes: the current Phase V scheme (seen on current AutoTrains) and the late 1990s Phase III scheme.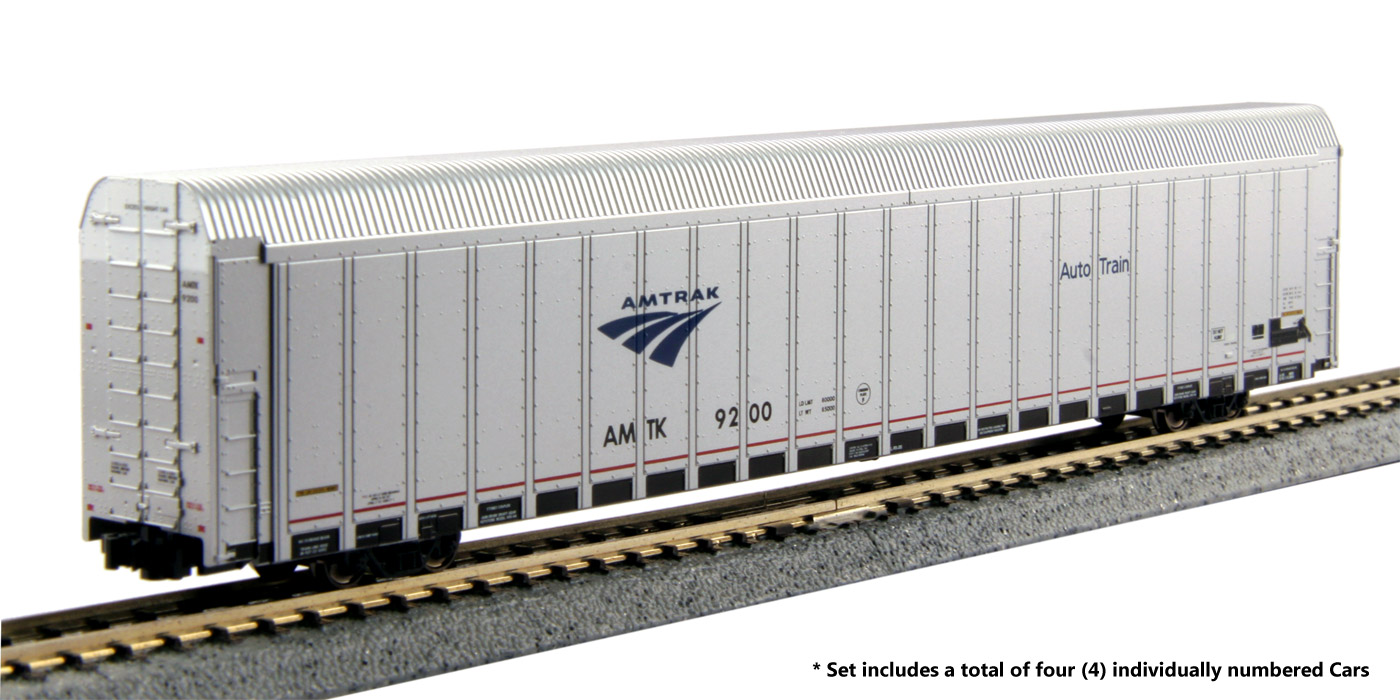 Amtrak AutoRack Modern Paint

Amtrak AutoRack Phase III
About the AutoTrain
Whether it's snowbirds that split their time between the northeast and the Sunshine State, or families interested in a trip to Orlando's Disney World (who want to avoid the expenses and / or hassles of flying/baggage fees and airport security), the AutoTrain is a quite popular.
The AutoTrain runs daily overnight-trips, takes about 18 hours and serves only two train stations -- Lorton, VA and Sanford, FL. The AutoTrain's superliners accommodate drivers and its enclosed auto carriers holds a range of vehicles, including sedans, vans, SUVs, small boats and jet-skis. Although the roughly 900-mile trip is mostly at night (and therefore not ideal for "sightseeing") it does take passengers through some of America's oldest cities such as Richmond, VA, Charleston, S.C. and Savannah, GA.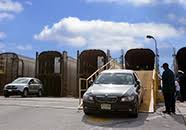 Off loading cars from Amtrak AutoRack
The AutoTrain is normally pulled by 2 GE P42 diesel-electric locos and 40+ passenger and autorack cars. The total train length can be one-half mile or longer. It can carry as many as 320 vehicles and hundreds of passengers. Sometimes there can be a 2-hour wait while the cars are unloaded.