Bluford Announces New Tooling: N Scale Steel Bay Window Caboose
Published: 2017-11-16 - By: Jenna
Last updated on: 2021-01-06
visibility: Public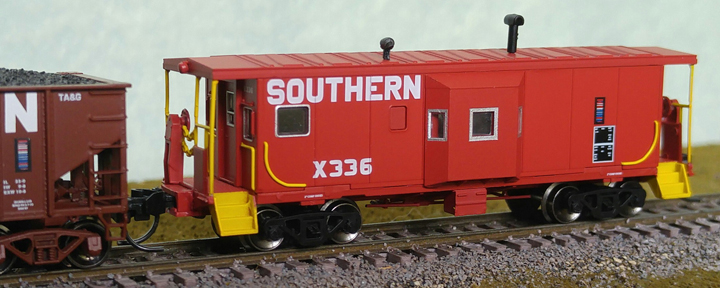 On November 13, 2017, Bluford Shops announced that it will produce new N scale models of a family of steel bay window caboose designs developed by International Car Company in the early 1950s.
Bluford is still cutting tooling on this project and will keep the pre-order period open until at least January 12, 2018. A estimated delivery time will be announced.
The design of this car changed over time and Bluford will produce a total of 5 versions (four phases of these designs plus the iconic half-bay window edition) of this International Car Company Bay Window Caboose.
This product will run $39.95. Two road numbers will be available for each of the 12 road names. Phase 1: Erie Lackawanna, Southern; Phase 2: Chicago & North Western; Chicago & Eastern Illinois; Phase 3: Nickel Plate Road, Western Pacific; Phase 4: Rock Island, Union Pacific, Louisville & Nashville, Delaware & Hudson yellow; Half-Bay Window: Conrail and New York Central.
Ladders and running boards will be included on appropriate paint schemes for each version. The ready-to-run models will feature magnetically operating knuckle couplers, Fox Valley Models metal wheels, wire grab irons, window "glass", and plenty of weight.
Here is a link to the
Bluford Shops website.